C3's Top 5 Must-Reads on Yard Management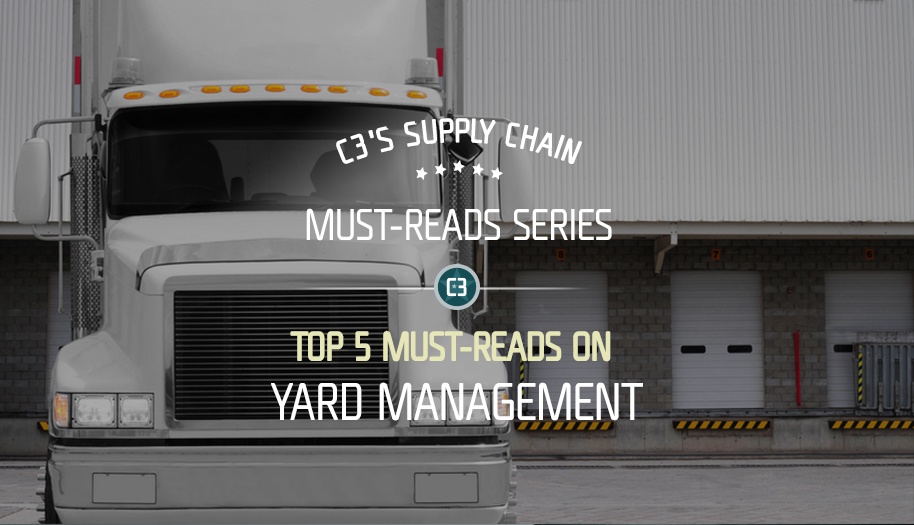 Welcome to C3 Solutions' Top Must-Reads series - Volume 2.
This is the second of a 7 blogs series featuring C3's selection of our top must-reads on various supply chain hot topics: Cloud Supply Chain Systems, The Internet of Things, Chain of Responsibility, Becoming a Shipper of Choice, Technology Reshaping the Modern Supply Chain, Yard Management & Dock Scheduling systems and best practices.
Our wish is to provide our readers with valuable insights and educative content to assist them in addressing their operational challenges and help them prepare for the future.
Our Top Must-Reads Volume 1 covered our most popular resources and blog posts on The Internet of Things and its impacts on the modern supply chain.
This time around, Volume 2 presents the top 5 must-reads related to Yard Management.
Here's C3's Top 5 Must-Reads on Yard Management
1 - Understanding Yard Management Systems - WHITE PAPER

A guide to better understanding the market, the software and the benefits.

This white paper's objective is to help industry professionals understand the basics of yard management solutions. It helps understand:
Who is investing in yard management and why?
What kind of operations benefit from yard management software?
What are the economic benefits realized?
What should be taken into account when buying a yard management solution?
2 - Getting Beyond Narrow ROI with Yard Management - WHITE PAPER

Redifining ROI puts Yard Management Systems at the Top of the Logistics Agenda.

Learn how to put the justification of a yard management project into an enterprise perspective. This paper identifies the real costs of not having a yard management system. Better understand how a YMS will:
Increase warehouse productivity
Increase customer service levels
Reduce inventory costs
3 - Key Strategies to Overcome your Yard Management Challenges
Yard Management goes far beyond simply tracking trailers and containers. Asking the right questions and challenging your business to address any of the points mentioned in this article will surely lead to a more productive operation.
4 - 5 Warning Signs you Need a Yard Management System
Operators often come to us with questions like "Does my operation warrant a yard management system?". In the past, before the advent of cloud computing, justifying a yard management system required a significantly large operation. Therefore the answer to this question was rarely straightforward.
Cloud computing has completed changed this situation!
5 - Economic Benefits of a Yard Management Software Application
Many large and sophisticated companies continue to use spreadsheets, chalkboards, or card systems to manage their yard operation. This simplistic approach may work some of the time, but the reality is that it only takes one or two human errors per week to result in significant cost issues.
When developing the return on investment for advanced yard management software, it is important to understand the direct and indirect costs that may apply to your logistics operation.