5 Warning Signs you Need a Yard Management System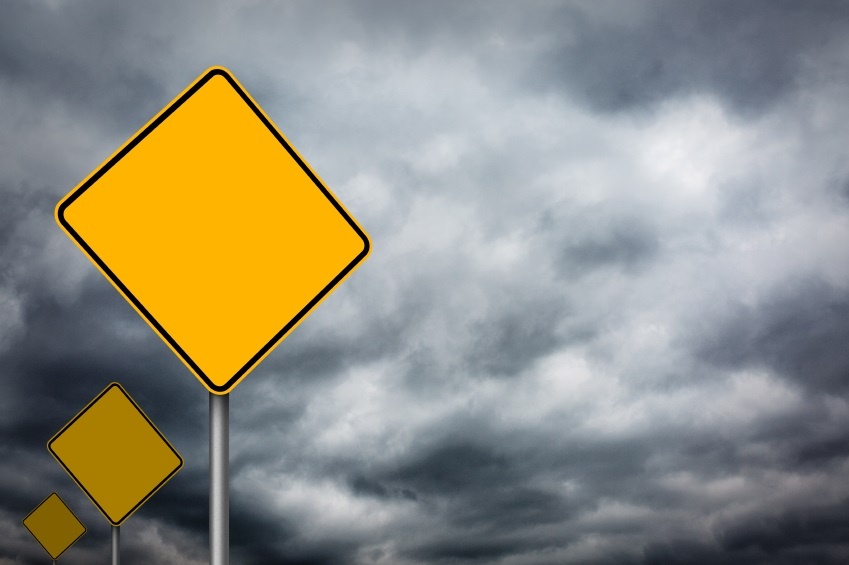 Operators often come to us with questions like "Does my operation warrant a yard management system?". In the past, before the advent of cloud computing, justifying a yard management system required a significantly large operation (i.e., at least 4-5 dedicated yard drivers). Therefore the answer to this question was rarely straightforward.
Cloud computing has completed changed this situation.
Cloud based solutions usually have a volume based pricing model that allow for a scalable cost that is much more conducive to a positive return on investment while not compromising on functionality. Furthermore, they minimize the involvement of your IT staff in both the area of infrastructure procurement and day to day system management. In addition, most cloud based systems provide mobile apps that run on the latest tablets or smartphones thereby further reducing the overall cost of the system by leveraging devices that already exist in the business.
A lower cost threshold enables operators to focus on all of the aspects of their yard operation that are inefficient including items that might only have indirect benefits to the yard but much more important gains to the overall business i.e., improved inventory visibility in the yard.
We have come up with 5 warning signs that, when present, usually mean an operation is in need of a yard management system. If you find that 1 or more of these indicators describe your operation; you might want to start looking for help.
Your warehouse staff are asking for another yard driver.
The yard driver/truck is probably the largest cost factor involved with managing a yard and improving yard driver productivity should be the top priority of a yard manager.

Unless your business is going through a period of incredible growth, this is probably the most important sign your operation needs to be more efficient.

A yard management system can improve yard driver productivity by as much as 30% through:

Optimizing yard tasks by determining which is the next best task for yard drivers as they become available based on business rules and priorities.

Combining moves whenever possible (i.e., as an empty trailer is moved from a door it is sent to a door that is requesting that type of empty trailer).

Improving communication of task information by sending trailer request tasks to drivers on wireless (mobile) devices - no more two way radios and clipboards.

Avoid drivers having to look for trailers since now the trailer inventory is accurate.
Two words: Yard Checks
Quite often manual yard operations are performing several yard checks per day. A yard check usually consists of one or several people going into the yard with a clipboard and recording the location of each trailer. This list is then usually entered into an Excel spreadsheet.

The key issue with manual yard checks is the minute they are done they are already out of date.

While locating technology such as GPS and RFID can be used to improve trailer location, more often than not a yard management system that enforces best practices and stringent business processes is enough to maintain an accurate trailer inventory.
Your carriers expect you to implement a drop and hook program.
If you weren't aware, there is a driver shortage problem out there. Many of the large national carriers are stipulating that they will not take on business unless shippers and consignees support a trailer drop and hook program.

A drop program should reduce the amount of time that a driver spends at the distribution center and thereby increase his productivity and his overall compensation. In the past companies have charged driver demurrage fees when drivers were delayed on site however these fees do not cover the real opportunity cost of losing capacity and consequently carriers are refusing to deal with companies that delay their drivers.

To properly manage a drop and hook program requires that an operation has a well managed yard. A cloud based yard management system will allow you to get your operation in order at a reasonable cost.
Your trailer demurrage fees are getting out of hand.
If you do not have a private trailer fleet, you are at risk of paying trailer detention fees if not managed properly. An efficient drop and hook program requires that you now manage the dwell time of the trailer assets.

When a trailer is dropped the carrier usually includes a free usage time that allows the operator to unload the goods. After this "free time" has expired the carrier will charge for the usage of the trailer. A yard management system will allow you to manage your trailer "free time" and ensure that carriers are automatically notified when their trailers are available.
Your dock staff seem to be always waiting for trailers.
You might believe your yard drivers are productive but are they carrying out the tasks that are the most important to the business? A yard management system will ensure that the next trailer move task that is executed is the most important for the operation as a driver becomes available.

As mentioned earlier, yard driver productivity is normally the largest cost area involved with managing a yard. However, the most important aspect to the business is overall throughput. Well prioritized tasks will minimize the amount of time dock personnel are waiting for trailers to unload or load.
So What are You Waiting For?
Cloud computing has made yard management accessible to every size of operation. If any of these five warning signs describe your operation rest, assured there are solutions out there that will dramatically improve your operation - without breaking the bank.
Now is the time to start investigating your options and potentially building your business case.