How Shippers Can Combat the Effects of the Trucking Shortage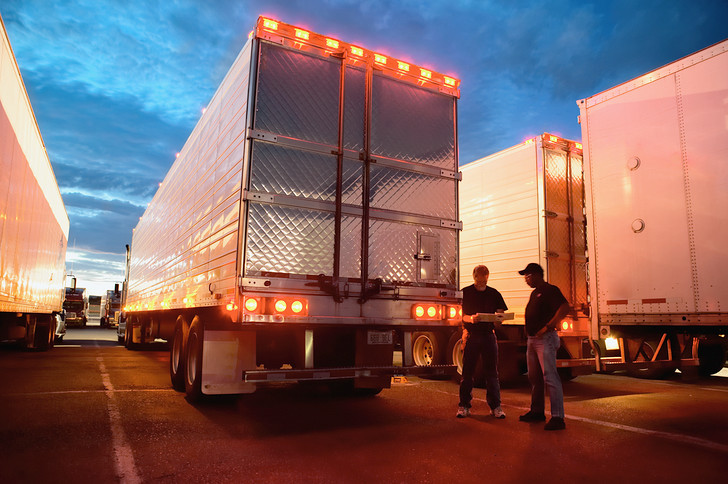 Over the last decade, the trucking industry has seen an unprecedented shortage in the availability of truck drivers throughout the industry. Logistics technology and innovative tools have made a difference in how shippers deal with disruptions and deviations. The driver shortage has a tremendous impact on the national economy as more than half of all freight shipped in the U.S. travels over the highways. The trucking shortage remains a critical event that merits close monitoring and preemptive planning. According to the latest data from the American Trucking Associations (ATA), 60,800 openings existed for drivers in late 2018. If the trend continues at its current rate, that number could exceed 160,000 drivers nationally in the next ten years. Researchers also found that over half of all employers had difficulty finding and securing drivers. So, the shortage of drivers has a far-reaching impact on the industry today. Thankfully shippers can combat its effects in several ways.
Challenges Shippers Face Due to the Trucking Shortage
The lack of available drivers means those on the road driving are commanding a premium rate, which translates into higher costs for shippers and consumers alike. It can also increase shipping delays and shortages at stores. Lead times become extended and problematic, as does the overhead required to operate in the current market. Profit margins shrink, and budgets become tight, further reducing the ability of the supply chain to scale and adapt as needed.
Shippers Are Working to Attract More Drivers With Better Amenities
The trucking shortage remains a significant concern for shippers of all sizes. One of the best way shippers appeals to new drivers entering the workforce is by offering amenities that touch on the drivers' wants, needs, and goals. By showing that their drivers matter and remain essential, shippers can begin fostering a better relationship with drivers in the industry.
They're Also Upgrading Equipment to Load/Unload Trucks Faster
A good working environment also helps bring in new drivers and makes it easier to foster partnerships and build relationships within the transportation market. Giving drivers the tools they need to be safe and efficient with their routine tasks helps demonstrate foresight and concern for them, which will not go unappreciated.
They're Adding New Flexibility Into Their Appointment Schedules
The trucking shortage affects freight movement and the very process of filling needed driver slots to handle current and future capacity needs. Innovative and flexible scheduling and driver management methods can make adjusting truck and dock schedules easier, filling dead spots, and covering sudden driver unavailability.
They're Working to Accommodate Changes Based on Driver ETA
Delivery ETAs are fluid as they can change based on several factors that can affect driver status. Managing trucking shortages by keeping current drivers more efficient remains a critical step for supply chain managers. These elements keep the supply chain moving more smoothly and efficiently by reducing delays and minimizing disruptions. Looking for ways to future-proof the supply chain can help shippers better accommodate changes and disruptions that may occur.
They're Using Mobile Technology to Collaborate in Real-Time
Drivers equipped with the right tools and technology remain far more productive and willing to work with shippers who stay ahead of the game. Real-time data and collaborative platforms and applications improve every aspect of shipping and make transportation management easier- including driver procurement and driver response turnaround times.
Shippers Are Also Turning to Freight Aggregators to Find Capacity Too
Partnering with freight aggregate companies and embracing the innovation of digital dashboards and tools can help shippers find capacity during the current driver shortage. Modern tools, machine-lead searches, and automated processes can help improve procurement and keep delays and disruptions to a minimum. Trying to navigate volatility remains a challenge for many shippers and freight aggregators, brokers, and 3PLS can make a world of difference.
Combat the Trucking Shortage in Your Network by Enhancing Your Approach to Collaboration
Strong collaboration is critical to improve overall supply chain efficiencies and reduce the total cost and expenses caused by a tight truck capacity environment. As highlighted by FleetOwner, by embracing more collaborative relationships with third-party logistics suppliers, freight brokers, truck drivers, shippers and carriers, and analytical management providers, shippers can reduce the trucking shortage's impact and mitigate its effects as much as possible. To combat the scarcity and improve your competitive advantage in a volatile market, contact C3 Solutions today for a demo.