How Effective Dock Scheduling Reduces Overall Logistics Costs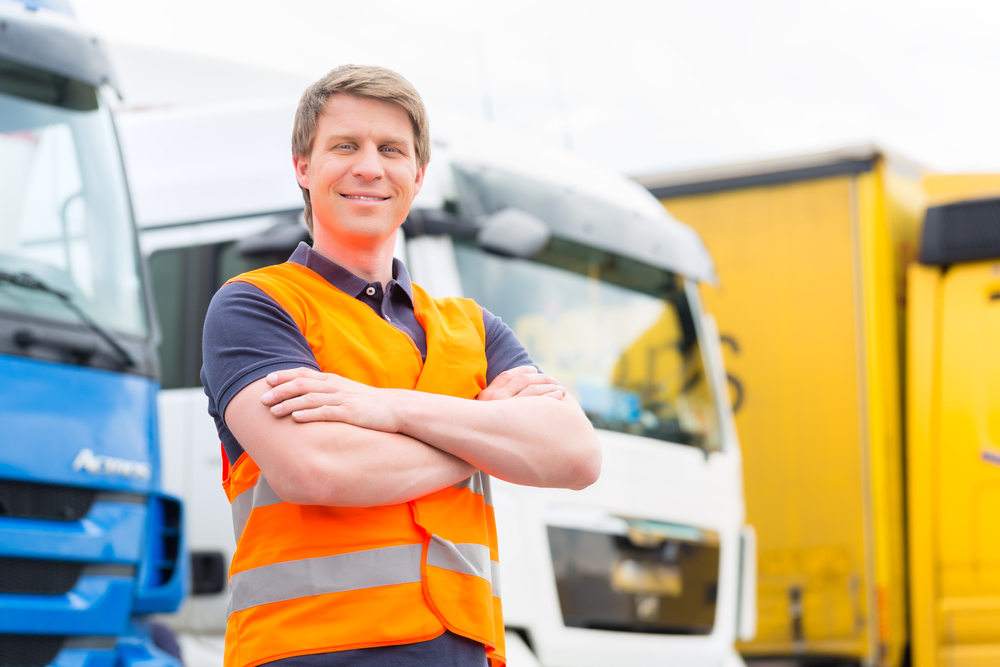 Effective dock scheduling reduces delays within the supply chain and effectively lowers freight spend. Unfortunately, shippers fail to realize how dock scheduling leads to overall reductions in logistics costs. For those experiencing unusual or unexpected changes in freight spend, and struggling to keep carrier relationships alive, consider how effective dock scheduling can lead to cost reductions.
Dock Appointment Scheduling Amounts to Operational Efficiency
Dock appointment scheduling refers to the processes of managing both inbound and outbound logistics on your facilities' docks. Depending on the size and scale of your facility, this may be as simple as managing two docks or 35 loading bays. The latter example refers to larger warehouses and distribution centers, but as more companies look to tap into the power of e-commerce through local fulfillment centers, recently exhibited by Walmart and Nordstrom, reports CNN, effective dock scheduling will come to the forefront of logistics management.

What Do Dock Managers need to Achieve Success?
Take a moment to think about what characteristics exist within effective dock scheduling. They include:
Full-scale availability of loading and unloading docs at any given moment when your facility is ready to receive the product

. Depending on the size and scale of your organization, this may take place during closed-hours or other low-activity times.

Complete plans for the docks currently in use and the schedule of availability, allowing dock managers to make decisions about unexpected shipments or items that have an urgent loading or unloading needs.

This is especially true for items fulfilled through e-commerce portals when the stores are used as a distribution center.

End-to-end visibility into all dock schedules and likely changes for a given time.

Furthermore, it is equally important to keep track of all information relating to dock scheduling, including arrivals, departures, and volumes, to allow for better planning of future activities.
New Fulfillment Models Require More Planning and Detail Oriented Plans for Dock Management
Thinking outside of the box is the name of the game in managing the growth of e-commerce and fulfilling orders of customers from both local and far-reaching locations. As a result, more shippers have turned to innovative fulfillment models, such as the use of cross-docking, hyperlocal fulfillment strategies and dropshipping to move more product. At the same time, the increased use of freight consolidation and deconsolidation practices is presenting new challenges for effective dock management. These added levels of complexity to dock management, including all staging processes taking place on the dock itself, require advance notification and more planning capabilities.
For example, cross-docking involves an increased level of handling for all packages and effectively provides the ability for products to get to market faster, explains Supply Chain 24/7. Cross-docking is traditionally used for products shipped in bulk and picked to packages at the cross-dock, effectively transforming your dock from a place for loading and unloading into a packaging center. The heightened level of activity means a substantial volume of packages will change hands, which opens the door to additional risks. However, a thorough dock scheduling software can help managers understand what is coming in, what is going out, what needs consolidation or deconsolidation, and where areas of improvement may exist.
Better Dock Scheduling Results in Improved Inventory Flow
Better dock scheduling results in improved inventory flow by eliminating disruptions at the point of entry and exit for shipments. A transaction-based movement inventory flow also reduces the risk of unfilled orders and prevalence of items being listed as "out of stock" within your facilities. Unfortunately, customers do not care why you are out of stock; they want their products now. Poor dock scheduling could eventually lead to the alienation of customers in this manner.
Increased data accuracy and accountability in managing the dock schedule also helps to hold carriers and drivers responsible for late deliveries or missed pickups. This is critical to pushing back against additional costs and adverse effects incurred due to forces beyond the control of the shipper.
Improvements in Available Capacity Following ELD Mandate and HOS Regulations
The ELD mandate effectively puts the HOS regulations in full force, and unnecessary dwell time, resulting from delays or poor dock scheduling, lowers the number of times drivers can spend on the road. Remember loading, unloading and scheduling duties must all take place within the drive time limitations. Therefore, carriers and drivers that experience the increased level of detention or dwell time are more likely to assess chargebacks and fees against shippers. Therefore, improved dock scheduling will reduce the risk for such fees.
Retake Control of Your Logistics Costs With Better Dock Scheduling Tools
The state of logistics is evolving, and more shippers are turning to dock scheduling practices to gain control and keep freight spend in check. Moreover, the investment and implementation of an advanced dock scheduling software can provide the level of detail and accountability necessary to remain competitive. Learn more about how dock scheduling software could benefit your organization by requesting a C3 Solutions' Demo Online today.