Warehousing: Is Automation in your Distribution Disturbing you?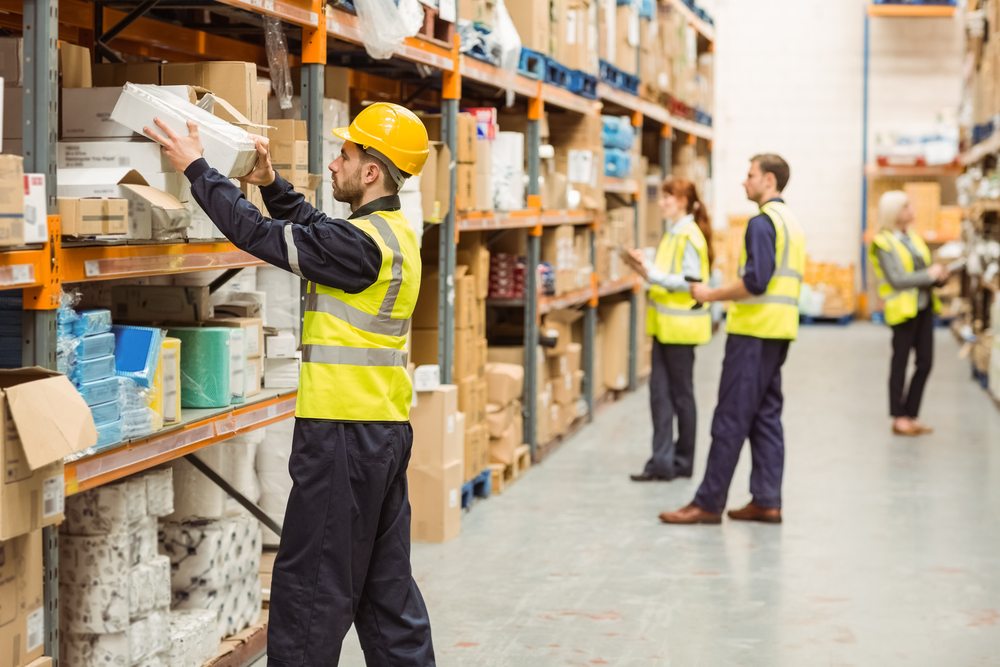 When you think 'distribution center', the image that comes to mind is typically a big box located on the outskirts of a major center, usually close to major transportation arteries. Once again, e-commerce and omnichannel requirements are skewing that picture.
Hyper-local
Because of the pressure to offer faster and faster fulfillment times, whether it's to a pick-up point or a customer's doorstep, and the growing trend to ordering fresh food online, it makes sense to fulfill orders close to the ultimate consumer. Amazon's been doing this with all its goods; its fulfillment centers are springing up like mushrooms across the landscape so that no customer is more than 90 miles away.[1]
For grocery retailers, the idea is catching on. U.S. grocer Albertsons, for example, will be inserting multi-level AS/RS units into existing stores. Powered by artificial intelligence, they will take an online order and deliver totes of produce and other goods to a human picker to fulfill customer orders. The retailer says the system will fill orders faster and is scaled to work within the existing retail infrastructure.[2]
Numerous other retailers have unveiled similar strategies, some, like Sam's Club turning poorly performing stores into local DCs, or department stores like Macy's and Nordstrom opening multiple, smaller DCs.[3]

Hyperactive commerce
The objective of these strategies is to ensure that online orders will be filled as quickly as possible. But with multiplying locations, with smaller inventory holdings and ever-increasing speeds to manage, getting the product into the local DC has never been more important.
If product is not on the shelf when it's needed the sale, and the customer may be lost forever.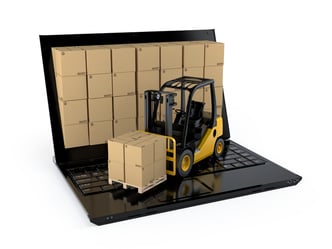 When you only have a limited amount of room for fast-moving items, you need to ensure that the trailer they are on gets to your dock door on time. C3 Solutions has the answer in our dock scheduling tools. They allow transportation partners to set their own appointments seamlessly, so you know when that critical item will be in stock.
In keeping with the fast pace, paperwork is minimized, phone calls all but eliminated, and nobody has to try to manually keep up with the constant barrage of inbound freight. Why trust a key link in this complex, constantly moving, highly digitized supply chain to antiquated methods? You need seamless control when you have hyperactive commerce.
In-store pickup
While a hyper-local fulfillment strategy can be part of a retailer's BOPIS strategy, many are continuing to rely on in-store picking to fill e-commerce orders. It takes the pressure off old-school DCs, and turns the store into an order-fulfillment center.
Relying on suppliers to ensure that product is on the shelf is a recently resurgent tactic to ensure that inventory is managed to prevent stock outs. This return to vendor managed inventory (VMI), now called "order-to-shelf"[4] is both brilliant and risky.
It's brilliant because it downloads the day-to-day scheduling of product to the manufacturer or distributor. Now it's their job to ensure stock-outs don't happen. But it's risky because there are still a lot of variables that can get in the way of the vendors' best laid plans.
Dock-dock goof
Typical retail stores don't have a lot of docks to manage increasing volumes of inbound trailers. That means there may be scheduling challenges to accommodate greater numbers of truck arriving to unload smaller replenishment orders.
Every time a customer or picker finds an empty shelf in the store it's lost revenue and lost reputation. If that's happening because trailers are waiting to be unloaded, you need a solution.

A dock scheduling systems from C3 Solutions can help solve the problem, and ensure that shelves are never empty. By alleviating the pressure on store receiving staff to manage the arrival of numerous trailers, automated dock scheduling allows the inbound truck driver to set his or her own appointment.
Staff members will no longer have to track drivers down to find out when they're coming, or worse, divert them when there's no room. The old, error-prone spreadsheet is retired and human goofs are eliminated.
With a dock scheduling system supporting your BOPIS omnichannel strategy store staff are freed up to do more important tasks like making sure the product gets from the truck to the shelf.
The digital advantage
Successful omnichannel supply chain operations rely on technology at an unprecedented level. Everything from the online customer interface for ordering product, to the systems that operate in-warehouse automation, and of course, the scheduling and yard management systems that C3 Solutions offers, leverage recent digital innovations.
Mobile technology is the backbone that holds it all together. Many of the spectacular advances in supply chain control in recent years have been made possible by the rise of technologies like the Internet of Things [See white paper] and cloud computing. With disparate and remote segments of the supply chain communicating and people relying on internet-connected devices to track and manage inventory, these technologies are crucial elements of success.
On the upside, leveraging IoT, sensor-based inventory control and cloud-based software such as C3 Yard management or dock scheduling to manage omnichannel operations gives you not only the immediate advantages that each system confers, but also the ability to keep up to date and remain relevant to the next wave of supply chain workers who thrive in this digital environment. Implementing a bring your own device (BYOD) program for warehouse workers, for example, allows for faster training, lower costs and a happier workforce.
But there's always a risk in such programs, and making sure systems stay secure is a huge concern for today's operations managers. Cyber threats are not limited to the potential theft of customers' credit card data. With hyper-connectivity, the whole supply chain could be brought down by a hacker with nefarious intentions.
You might be surprised to learn, however, that keeping your apps in the cloud can actually be a safer, less risky approach. As we explain in our blog, "Insecure about SaaS security?", cloud-based offerings are less likely to be in peril for several reasons.
First, because they are offered by specialist companies that do this as their core business, they take security very seriously. If something were to happen it's their whole business at stake. Second, because their systems are self-contained and not on your network, if there is a problem, it's their problem to fix, not yours. Third, in the event of a catastrophic event, a reputable company whose business is solely to provide software-as-a-service (SaaS) will have redundancy built in. If it's your own in-house system, how much redundancy can you realistically count on?
Keeping up
Distribution centers are displaying a lot of diversity as supply chain operations managers strive to find creative, cost-effective solutions to manage their omnichannel sales. However, from the tiny, hyper-local fulfillment center, right up to the giant lights-out automated DC, they all have a couple things in common.
First is the need for speed in e-commerce fulfillment. Second is the overwhelming digitization of operational control. These two features combined make the ideal condition to apply digital solutions that ensure connectivity where they will deliver instantly measurable results.
When speed of delivery is of the essence, being able to predict and control stock levels in your facility – be it huge or hyper-local – is a competitive advantage. With the dock scheduling and yard management systems that C3 Solutions offers, you gain control over the inbound and outbound freight at your docks, you gain visibility into your operations and you can use the information to outmaneuver the competition. With the 21st century warehouse now a reality you cannot afford to be managing with 20th century tools.

RESOURCES:
[1] "The real cost of e-commerce logistics", Deborah Adams Kaplan, SupplyChainDive, June 6, 2017.
[2] "Albertsons is the First National Grocer to Implement AI-Driven Micro-Fulfillment eCommerce Solution", Albertsons Companies press release, October 30, 2018.
[3] "Brick-And-Mortar Retailers Rush to Open More Fulfillment Centers As They Strive to Keep Pace in a Changing Landscape", Rob Smith, CoStar.com, July 13, 2018.
[4] "Why more retailers are using an order-to-shelf system to manage inventory", Gloria Dawson, Supermarket News, January 23, 2018.