Who's Really Running Your Retail Operation?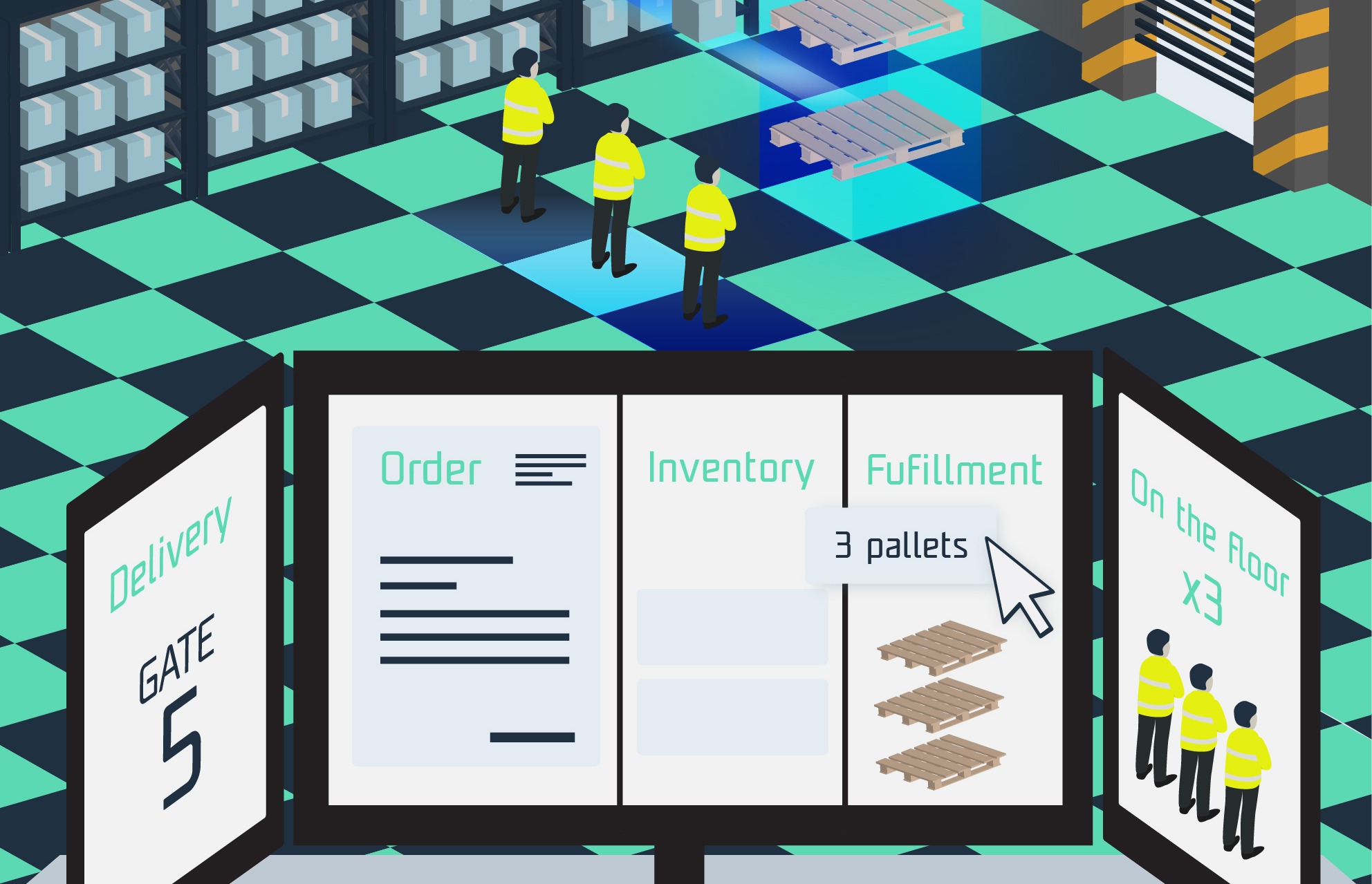 This article is part of our Retail Program.
Designed specifically to support global leaders by aiding in creating a strategic plan to help them win the retail game. Learn more about it now!


Let's take a look at the absolutely fundamental importance of the software systems that underpin DC operations:
Warehouse Management Systems (WMS)

Warehouse Control Systems (WCS)

Warehouse Execution Systems (WES)
These systems are the brains that help retail operations stay ahead of the competition, by enabling the addition of new automated systems.
---

Content
---
The radical transformation of the retail environment over the past several years is leaving no room for complacency or inaction. E-commerce is a juggernaut powered by Amazon's dominance and it's changed just about every aspect of retail operations.

Not only has e-comm speeded everything up, with consumers now expecting same day or next day deliveries, it has also driven the demise of many a traditional retail outlet. Stores are closing, and retailers are facing massive costs to keep up with the demand for home delivery.

Choosing the right technology is the recurring theme in the battle for retail survival.
Warehouse Management Systems
WMS has been around since the ancient Egyptians needed a way to keep track of their grain crops. Their system – records written on papyrus – served to manage food supplies to prevent starvation in poor crop years.1
But it was really the development of innovative material handling systems in the mid-20th century that prompted the need for ways to keep track of more densely stored goods and higher levels of inventory. With the concurrent innovation in computing technology, inventory tracking systems were created that could generate automated reports.
The first contemporary WMS system on record was installed for a retailer – JC Penney – in 1975. In the 1990s systems proliferated and the industry experienced a mini-boom. Companies began to use rudimentary WMS to manage inventory and order fulfillment. At the turn of the century the first WMS supplier achieved revenues of US$100 million and offerings were enhanced for the first time with add-ons like transportation management systems (TMS).2
But WMS only really came into its own after the 2009 recession, as the economic rebound prompted the beginning of the e-commerce boom and renewed consumer spending. Demand for faster, more accurate order fulfillment required new solutions. At that time WMS was seen as one of the top technologies operations managers were considering to add to their arsenal.3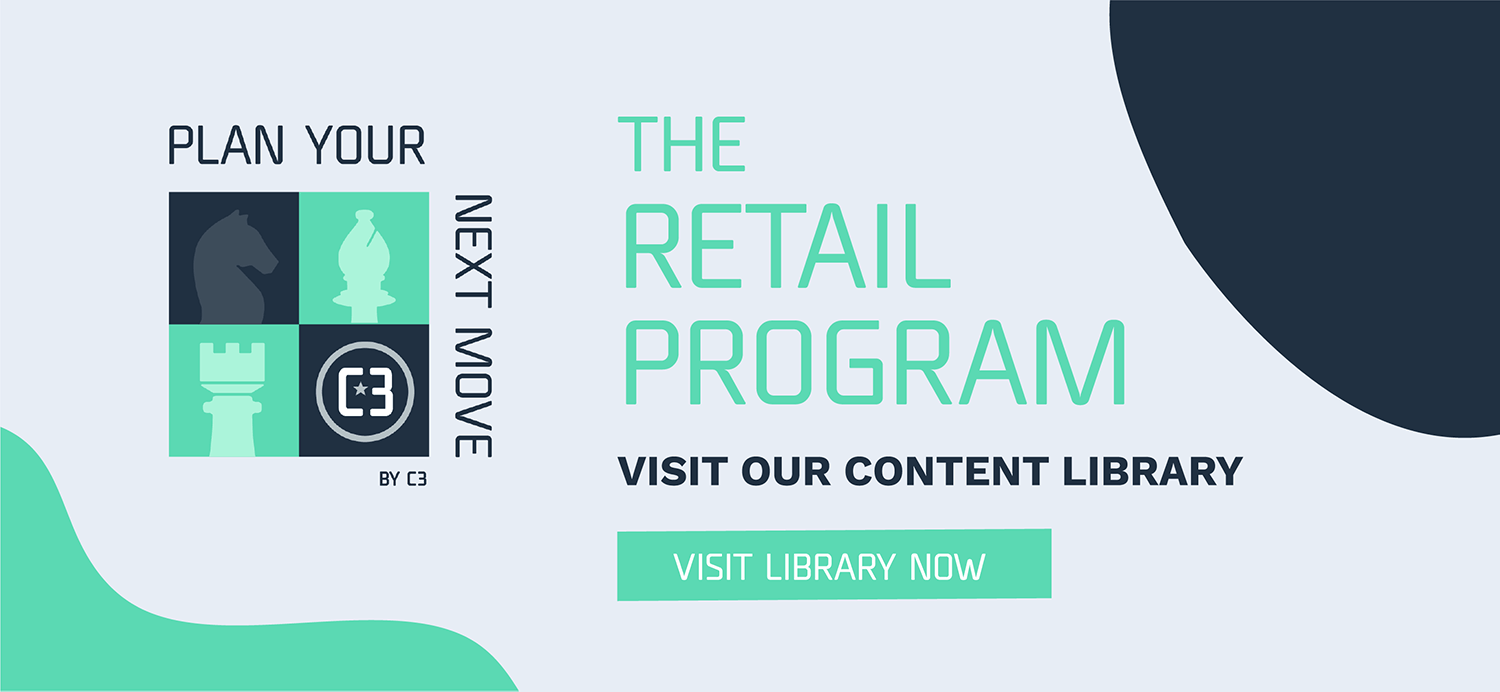 Managing Complexity
Warehouse management systems are designed to manage the many moving parts in a warehouse or DC. Usually integrated with a company's ERP (enterprise resource planning) system, they organize the complexity of the interactions between the storage equipment, mobile machinery, humans and the transactions that make inventory move. And with the growth of e-commerce and digitization, these are just becoming more complex.
Consider just a sampling of the tasks – from the mundane to the intricate – that take place in the average warehouse or DC: Monitoring storage conditions; cleaning and getting rid of garbage; keeping the aisles clear; ensuring heating and ventilation are correct; maintaining security; inventory quality control; ensuring product is properly stored; keeping inventory counts up to date; scheduling cycle counts; ensuring safety stock; updating location labels; scheduling workers; ensuring safety; managing incoming and outbound loads; the list goes on and on.4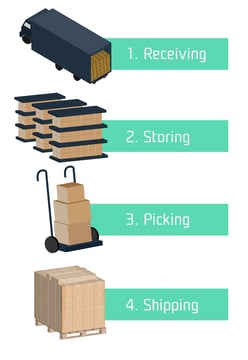 WMS helps to manage the four main tasks of a warehouse: receiving, storing, picking and shipping. Its role is essentially to optimize the movement of goods through the DC by making choices that are too complex for old-style paper-based systems. They receive information from auto-ID systems like RFID code readers and IoT enabled items as well as from information transmitted by vendors about inbound loads.
As distribution requirements become more complicated in an omni-channel retail environment, with both direct-to-consumer orders and store orders being fulfilled from the same location, the WMS needs to become more sophisticated. The WMS serves the executive function of the warehouse, looking after its business requirements, while also maintaining vast amounts of data such as order info, inventory positions and past performance records. The WMS churns away in the background, processing information and establishing objectives for each day's handling needs.5
This set of requirements is then communicated to the people or technology tasked with meeting those objectives. The WMS ensures the best possible usage of every precious resource – time, labour and equipment – in the distribution centre.6
Warehouse Control Systems
A WCS is the software interface between the WMS and automated technologies such as AS/RS (automated storage and retrieval systems), conveyors, palletizers, and automated guided vehicles (AGVs) or automated mobile robots (AMRs). Its role is to coordinate the activities of all these subsystems and ensure that everything is running optimally to produce maximum, accurate throughout. When the WMS determines what needs to be done it's the WCS's job to allocate the resources at its disposal to make things happen.
Using data on products, order lines, volumes, priorities and dispatch deadlines, the control system's tasks include allocating work to the equipment to keep systems in balance and avoid bottlenecks, and directing human operators and automated material handling equipment to stage product correctly for order fulfillment.
This entails performing specific tasks such as sending cartons to order pickers based on defined algorithms, allocating or reallocating floor space, and maintaining inventory control processes like first-in first-out (FIFO), and more. The WCS also generates reports that are communicated to the WMS, and collects information on its own performance.7
In an omni-channel DC the WCS may also be tasked with balancing order picking across the channels so that both e-commerce and store orders can be managed at the same time and in the same space. As well, when picking e-commerce orders the WCS may have the capability of directing orders to the correct carton size. These higher-level functions are what are known as add-on capabilities that let flexible WCS software accommodate new technologies in the DC.
Some WCS – when applied with voice-picking technology, for example – can track individual workers' productivity, as well as identify zones where picking is not performing at an optimal level.8 Real-time data like this allow managers to shift labour to where it's needed and will be most productive, thus helping to keep costs under control.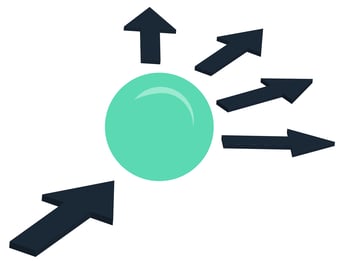 One of the chief benefits of a WCS is the speed with which it controls activity in the DC. Microseconds matter with e-commerce fulfillment, and the control system is able use the data from devices and the instructions from the WMS to make decisions and adjustments on the fly.9
Warehouse Execution Systems
WES are an offshoot or evolution of WCS, and can encompass all the functions that might be controlled by both WMS and WCS. They are being born out of the need to better coordinate resources for omnichannel fulfillment.10
While it's said that WES software is being built as a more off-the-shelf solution than WCS, which is usually quite customized,11 there is no standard set of tasks that WES performs. Each vendor is developing its own WES suite that either complements or supersedes the control systems and even sometimes WMS functionality.
An example of WES functions includes: workload planning, dynamic order allocation and release; shipping management; replenishment management; system balancing; real-time notification of order allocation, inventory and automation equipment status; business intelligence and reporting on warehouse operations.12 These functions are not exclusive to the WES, and this is how the system may integrate with or replace the WMS or WCS.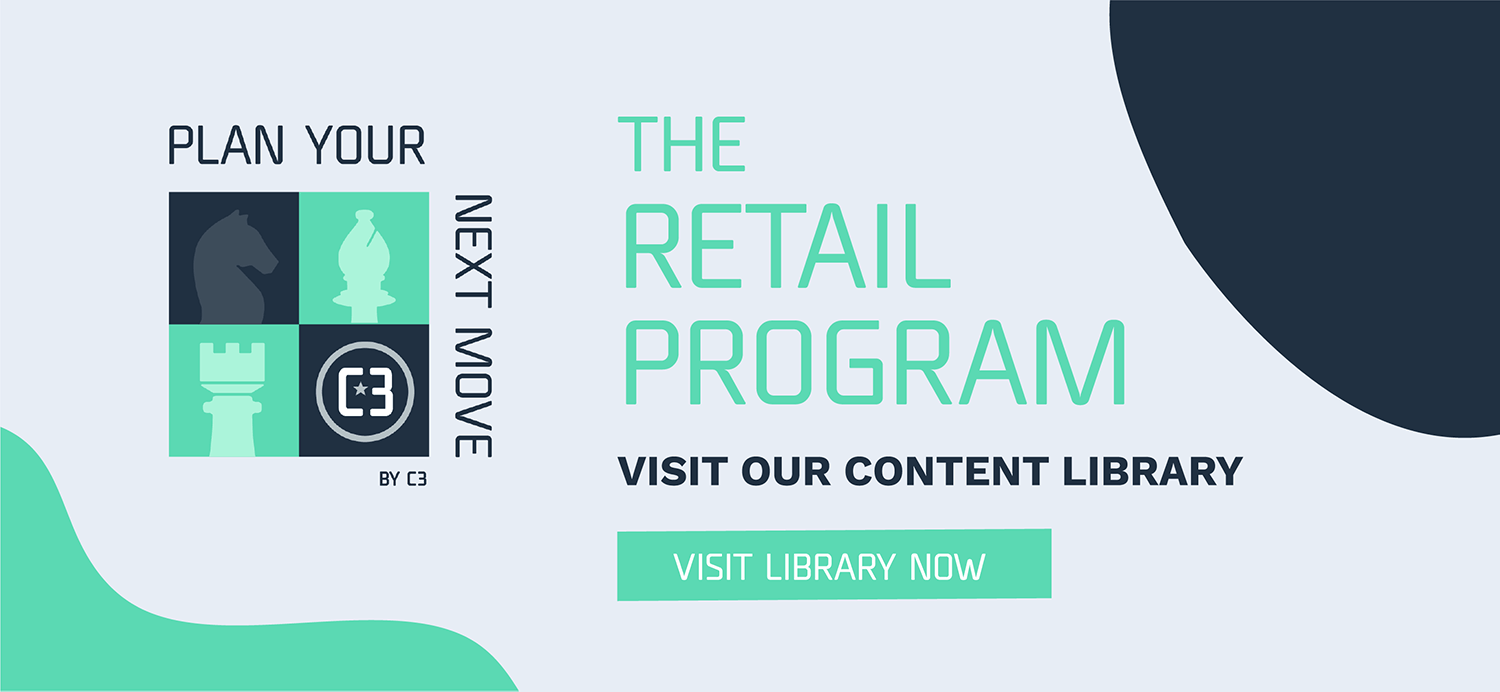 REFERENCES:
[1] "A brief history of WMS in the supply chain", Veridian, April 30, 2017.
[2] "Supply chain execution systems", John Hill presentation, MHI.
[3] "Supply chain technology: Will WMS take over the world?", Bridget McCrea, Logistics Management, October 1, 2012.
[4] "Warehouse Management System (WMS) Software: Ultimate guide", Ruthie Bowles, Logiwa, June 4, 2019.
[5] "WCS software versus WMS Technology", Thomas Cutler, Streetdirectory.com.
[6] "From DC to D2C", Liz Morrell, eDelivery, August 2019.
[7] "Warehouse control system", Wikipedia, updated November 7, 2018.
[8] "A top tier WCS increases productivity in omni-channel distribution", The Numina Group, February 15, 2016.
[9] "A supply chain software comparison", Margie Schramke, Bastian Solutions.
[10] "WES Solutions: More than a bridge", Roberto Michel, Logistics Management, March 1, 2016.
[11] "WES Solutions: More than a bridge", Roberto Michel, Logistics Management, March 1, 2016.
[12] "A supply chain software comparison", Margie Schramke, Bastian Solutions.