Sustainability: What is the "Digital Diet"?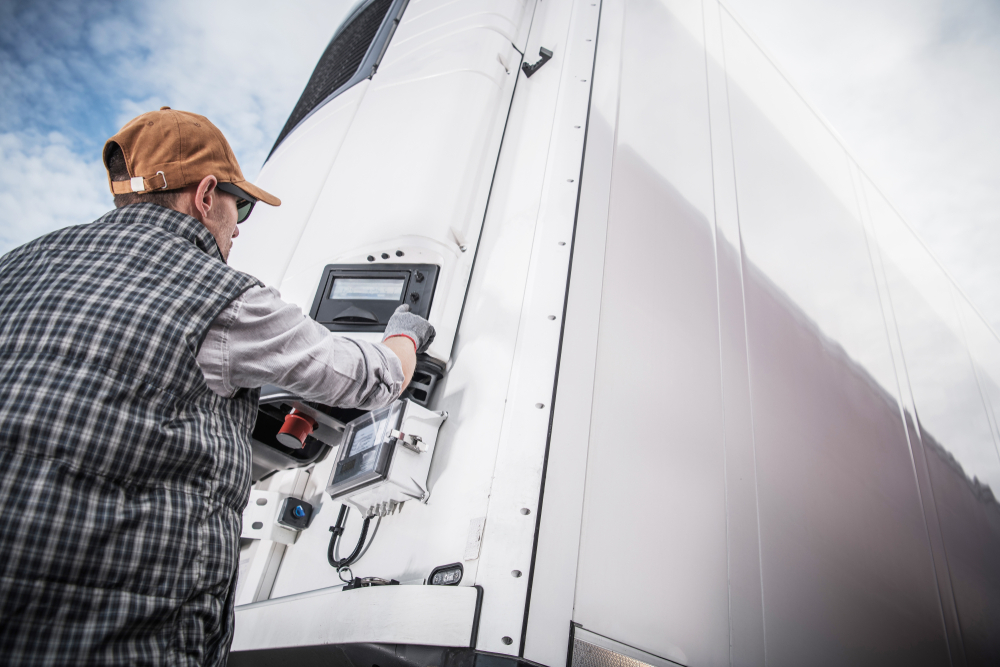 Just as digital tools can be such a major piece of solving the food waste problem, they can also play a vital part in helping your food supply chain keep up with the trends that are driving the business forward. Let's look at them in turn.
The Growing Drive for Food Safety
Food safety has become a huge operational concern for producers, processors and retailers alike. Recent headlines about the persistent e-coli breakouts in lettuce this past summer, as just one example of many, have highlighted the need for traceability throughout the food supply chain.
Internet of Things (IoT) technology [Read our IoT whitepaper here] has in the past few years become a sophisticated and powerful tool enabling tracking at many levels to ensure the safety of food supplies. From cutting edge work being done now to apply edible barcodes to individual cuts of meat[1], to sensors that are placed in shipping containers to continuously monitor and report on the temperature, humidity, shock and light conditions that food products undergo during climate-controlled transport[2], IoT is rapidly becoming a standby for food supply chain operations.



What makes it work is the visibility it lends to the provenance, location and condition of product as it moves through the chain of custody. The ability to accurately schedule and see your transport assets in real time, and ensure that they are processed in and out of customers' distribution centres or retail locations adds another level of efficiency to the temperature-controlled food chain.

By implementing yard management, you can be sure that the trailers on your property are where they're meant to be and processed in the correct order to ensure product quality. Likewise, adding a dock scheduling system to your operation further supports the food safety promise you make to your customers. Trailers full of perishables will move through from pick up to drop off on time and without costly delays like getting hung up waiting in the hot sun or freezing cold.

C3's YMS and Dock Scheduling software complement the comprehensive tracking of assets and cargo, ensuring that no leg of the supply chain goes unmonitored. That will result in faster deliveries, less food waste and better quality product for the end user.
Hyper-local Sourcing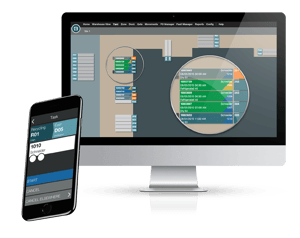 Consumer preferences are driving a push towards the sale of more locally produced food in supermarkets[3]. While the traditional model of large-scale buying has facilitated the rise of large, mass-market grocers, this new trend is creating its own supply chain challenges.

For the grocer, it will mean more, smaller deliveries managed on a store or regional basis. It will also mean cultivating closer relationships with food producers and collaborating with a view to ensuring that the right foods are made available to customers as they are ready for consumption.

When it comes to managing these small-business relationships, things don't get simpler. Smaller business partners means needing to work with more of them, and the proximity to markets means there is less need for cold-chain management. But at the same time you need even more accurate scheduling of order drop offs to ensure products are properly handled and arrive on store shelves in a condition that matches how customers envision 'farm-fresh'.

Because farmers have to deal with shifting harvest timelines thanks to weather and labour availability, a self-serve scheduling software makes it easier for the small supplier to manage transportation planning. Even if it's just getting a dock time for a pick-up truck of tomatoes, for the farmer, being able to rearrange on the fly might make or break a week's worth of profits.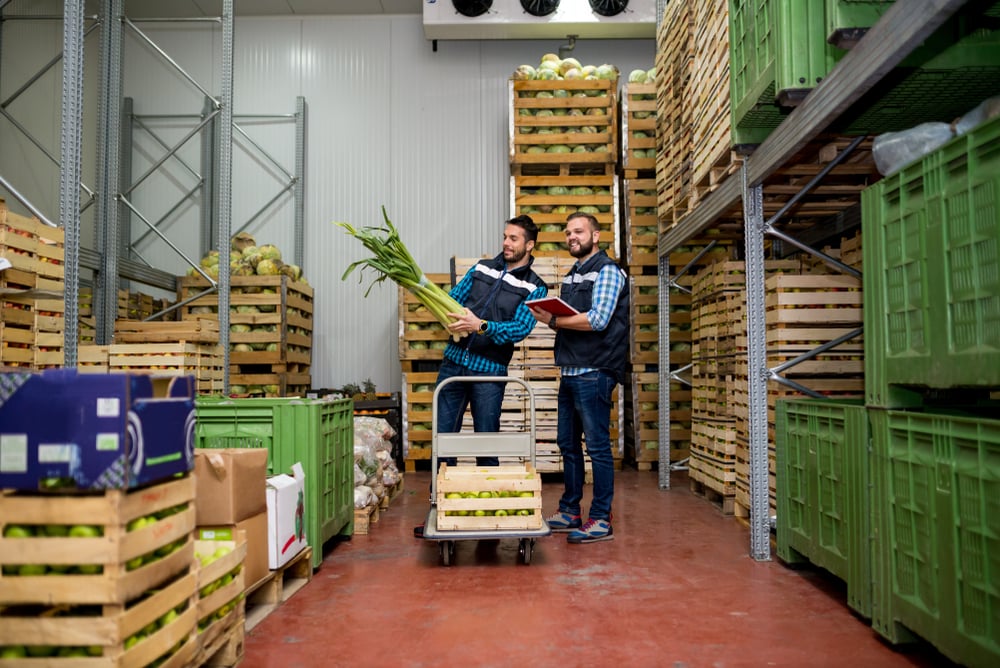 The Desire for Convenience
Convenience is driving the food business. As with most enterprise that's selling retail, the Amazon effect is exerting tremendous pressure on the food business to deliver more variety, faster and with more options.

This is seen in trends like the rise in meal kit home delivery and the shift from grocery store to 'grocerant' – food retail locations that double as a source for ingredients for home cooking and a place to eat out or pick up a takeaway meal. Likewise, grocery retail is shifting to an omnichannel model with e-commerce and in-store orders being processed side by side [For more details read our paper on Omnichannel in the food business]. And the rise of in-home digital assistants facilitates the automation of basics resupply, so basics like toilet paper and detergent show up on the doorstep without requiring action, leaving the more interesting food items for brick-and-mortar retailers to supply[4].

At the same time that these trends to speed and convenience are being driven by the millennial and younger generations, food sellers must also cater for the needs of the Boomer and Gen X populations, who have plenty of cash, need to eat, and do things differently. Older consumers are looking for healthy options and tend to do more cooking at home. They look for their grocer to have plenty of high-quality fresh foods – meat, dairy and fruits and vegetables – always available[5].

Not only are grocers being pulled in multiple directions, but it's all changing so quickly and radically that it's hard to keep up with the latest trend. And digital technology is fueling the whole game.

What do these consumer-driven trends mean for supply chain operations? They are forcing the grocery business to become agile, lean, fast and responsive like never before. To succeed in this environment food retailers need to be switched on, using every technological advantage to stay ahead of the competition.

Practically, this means leveraging digital tools to ensure that there are no gaps or roadblocks in your operations. Once you've mastered complex demand planning and omnichannel distribution, you need to keep the balls in the air by adding visibility and communications tools where they count – at the distribution interface.

Leveraging a dock scheduling system helps take human error and vagaries like traffic and weather out of the equation. By allowing carriers and customers to schedule and modify their own reservations you'll ensure a smoother flow at your docks. Knowing when trailers will arrive means less labour cost, and frees up the people who would otherwise have to manage the schedules.

Likewise, when you have multiple trailers queued up in your yard, using a yard management system provides the visibility into where they are and lets you manage them to ensure no product spoils or gets wasted. You gain control, visibility and efficiency, which saves time and operating costs and prevents product losses. It helps you and it helps to alleviate the global food waste crisis.


Feeding the Digital Native
There's a hidden bonus in the digital drive for the food supply chain. It's the workforce of the future.

As the food industry brings together the trends we've seen here, from progress towards making the food business more sustainable and at the same time wasting less and helping to alleviate hunger around the world, to figuring out how to satiate the desire for convenience, instant gratification and the quest for globally sourced products, the need to apply digital solutions has never been more obvious.

Fortunately, the generation of digital natives who are in their working years, along with those who are just entering the workforce, are attracted to the business. The 'foodie' craze, which blossomed in the early 2000s is not fading and grocery is a trending place to work[6].



Alongside that popularity, it turns out that supply chain jobs are suddenly desirable. Unlike the previous cohort who most often claimed they 'fell into' supply chain work, millennials are seeking out careers in the field. And planning roles are the most popular. Almost 70 percent of millennials working in supply chain say it's important to be able to work with the latest technologies. And half say they want to work for organizations that have strong environmental ethics[7].

Put this together with the rising need for the food business to keep up with technology, and it's a pairing made in heaven. The industry needs digital expertise, and those who have it want to work there. The industry also needs to up its game in reducing food waste, and the new generation of workers are motivated by sustainability causes. For the new global food supply chain worker it's a perfect opportunity to feed the mind while nourishing the soul by being the lynchpin to the new technologies that will unleash meaningful operational efficiencies.


Perfecting the Recipe
We started this paper by talking about a massive, tragic gap in global supply chain operations. Food waste has terrible human consequences, is bad for the environment, and creates billions of dollars in unnecessary costs for organizations around the world. It needs to be addressed.

At the same time, food is an obsession for many in wealthy countries, and our increasing reliance on digital technologies has created an ecosystem where instant gratification and constant change come together to fuel increasingly complex food and grocery supply chains.

The common ground for both these meta trends is the need for greater operational efficiency. According to the Boston Consulting Group report efficiency gains could save $120 billion in food waste per year. And they recognize that digital tools are the way to achieve this:
"Digital supply chain tools can allow better matching of supply and demand, make transactions in the supply chain more efficient and seamless, enable the tracking of loss and waste, and even allow for dynamic pricing, which can move products through the system before they expire"[8].
At C3 Solutions we recognize that getting all this right is a big challenge. It's not one that can be solved overnight, nor can it be rectified with one solution. What we do know is that by gaining efficiencies through getting parts of your supply chain to communicate better – such as the links at your dock doors and in your trailer yards – you can be part of the solution. Efficiency gained by applying our digital tools is a vital part of the recipe for solving today's food supply chain challenges.

REFERENCES:
[1] "Trutag Technologies and PWC Australia for alliance on food trust initiative", TruTag, October 2, 2018.
[2] "Maersk Line launches Remote Container Management for customers", Maersk, June 26, 2017.
[3] "What trends will shape grocery retail in 2018?", Katy Askew, FoodNavigator.com, December 18, 2017.
[4] "10 Food Trends that will Shape 2018", Phil Lempert, Forbes, December 13, 2017.
[5] "The Grocery Store of Tomorrow", Amy Wunderlin, Food Logistics, July 16, 2018.
[6] "10 Food Trends that will Shape 2018", Phil Lempert, Forbes, December 13, 2017.
[7] Millennials in Supply Chain, Supply Chain Management Review, APICS & APQC, April 2017.
[8] Tackling the 1.6-million-ton food loss and waste crisis, Esben Hegnsholt, Shalini Unnikrishnan, Matias Pollmann-Larsen, Bjorg Askelsdottir, and Marine Gerard, Boston Consulting Group, August 20, 2018.