A Guide to Improved Shipper & Carrier Relations (Part 1)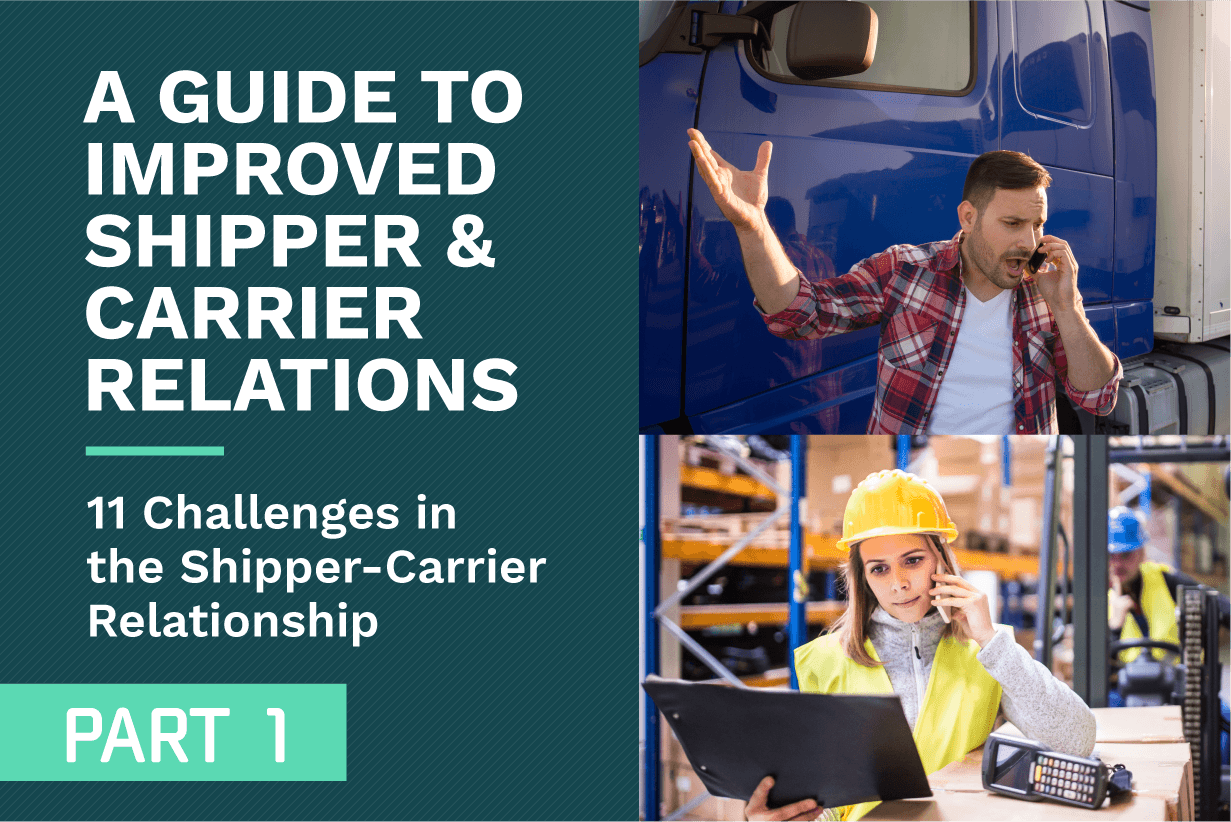 The need for a strong carrier and shipper relationship lies at the heart of any successful transportation management system focused on dock and yard management integration. While it may seem apparent, reaching a lasting shipper carrier contract agreement is often full of challenges.
As noted by The Loadstar,
"A 'short-sighted' approach by shipping lines is driving the degeneration of relationships with their contract shipper customers that could harm them in the future, according to maritime consultant Drewry. One of several shippers surveyed by the consultant said things had reached an all-time low."
This represents just the most recent evidence suggesting that shippers and carriers need to recognize the industry's real challenges. Let's look at these top challenges and how they lead to lost efficiencies and problems in the supply chain.
1. Limited Communication Opportunities
Outdated methods of communication, such as phone and email, can lead to delays, misunderstandings, errors, and confusion. This can lead to scheduling mistakes, mishandled loads, lost profits, and missed capacity opportunities.
2. Inaccurate Shipment Data
Without real-time monitoring and tracking, dock and yard administration management protocols to manage shipments grow difficult. Basing critical decisions on outdated data and information is a disaster waiting to happen.
3. Poor Scheduling
Dock management and loading/unloading dock scheduling can become quite messy without a clear and concise tracking capacity and scheduling loads. This can strain shipper carrier contract agreement fulfillments.
4. Chronic Shortages
When underlying issues with the carrier and shipper relationship go unaddressed, it can create problems throughout the supply chain. This often leads to chronic shortages and a constant battle to secure capacity.
5. Limited Visibility
A critical component of a good shipper carrier contract agreement states the transparency and visibility team members have. Poor supply chain relations can cause visibility issues, which can impact progress.
6. Infrastructure Problems
When carriers and shippers struggle to stay on the same page and work seamlessly together, other problems with network infrastructure can develop. These disruptions can have a huge ripple effect throughout the supply chain.
7. Market Volatility
Another stressor that the standard carrier and shipper relationship must endure is the effects of market volatility. As the market shifts and consumer demands change, poor relationships make it difficult to scale and adapt.
8. Fast Shipping Needs
One of the primary reasons for a strong shipper carrier contract agreement in the first place is to provide an array of fast and reliable shipping options. Without this collaborative network, fast shipping needs often go unmet.
9. Tight Loading/Unloading Schedules
Issues with organization, communication, collaboration, and predictive planning often translate into scheduling problems. Tight turnaround times and constraints can further strain logistics and management processes.
10. Poor Budgeting
The difficulty in accurately predicting a budget for expenses, fuel use, fees, and other costs increases without good end-to-end visibility between departments. Poor budgeting can lead to unexpected costs for shippers and carriers.
11. Loss of Competitive Advantage
Continued growth and success are much more likely when a strong carrier and shipper relationship is present. The competitive advantage often gets lost without this collaboration, and companies struggle greatly to stay ahead.
Overcome These Obstacles With the Right Supply Chain Tech Stack
The key to having a thriving transportation company that grows, regardless of current market trends and economic predictions, lies in a strong carrier and shipper relationship. Reaching this sort of partnership often is full of various challenges. Transportation providers must focus on dock scheduling and yard management through effective relationships and mutually beneficial carrier and shipper contract agreements.
Contact C3 Solutions today to request a demo and learn more about carrier and shipper obstacles.