Using Data-Driven Strategies To Optimize Less-Than-Truckload Shipping.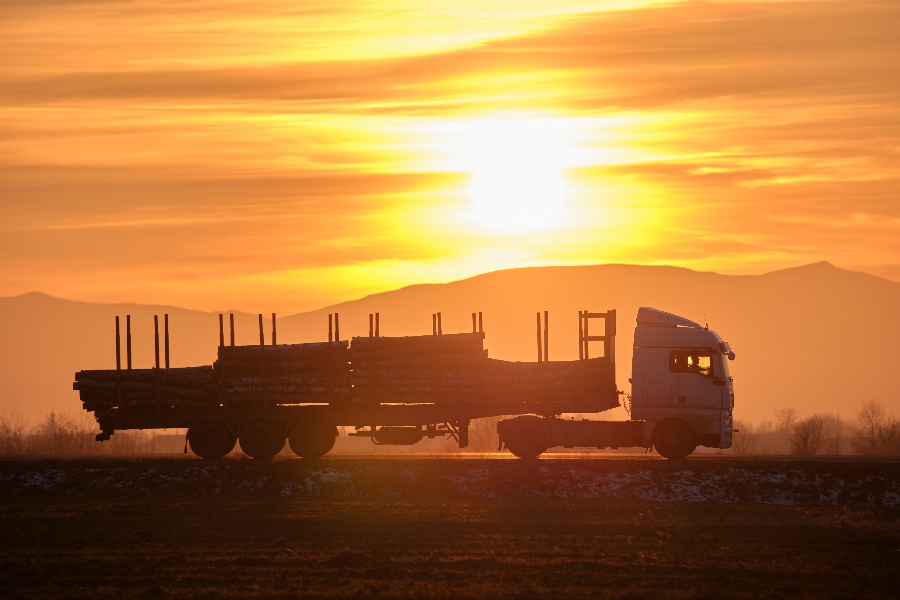 A growing company has multiple challenges to manage while building the business. They need to make numerous choices and decisions, and their resources are limited. Hence, the room to make errors is always little. The most reliable way of going around it is to make decisions supported by substantial data and data-driven insights.
One of the biggest challenges of rapidly growing companies is to optimize the Right logistics for cost and service. They have to ensure highly reliable customer service and deliver products to them wherever and whenever they need them. But in order to maximize the service, the company often has to compromise on the cost as it needs to send many LTL shipments instead of waiting for a full truckload. However, these LTL costs can create a severe dent, eroding the margins despite high topline growth.
LTL (Less-Than-Truckload) shipping is quickly becoming the preferred choice of companies today. And companies like C3 Solutions help ensure that it doesn't have to be expensive. The right LTL strategy can become a viable, cost-effective alternative to FTL shipments for growing businesses handling smaller loads.
Optimizing LTL shipping is much more than just picking up and delivering the goods. It is about making informed, strategic decisions and investing in the right solutions from the start. Let's discuss how companies can leverage C3's cutting-edge solutions and make data-based decisions to optimize LTL shipments.
Data-Driven Decisions in LTL Shipping
Data-driven decision-making in logistics can unlock substantial savings when done correctly. It is about leveraging real-time, accurate data to make long-term strategic decisions in LTL shipping operations. It is a massive opportunity that companies must exploit. When data back your choices, you know what are the possible outcomes. Based on these outcomes, the companies can plan for their plan Bs. The ready availability of such information helps increase efficiency, reduce costs, and improve customer satisfaction.
So, let us understand how C3 Solutions fits into this data-driven strategy to provide value for your business.
How can C3 Solutions Shape Your LTL Shipping Strategy?
The C3 Solutions team has years of experience and specializes in LTL Shipping Solutions. Their solutions take the guesswork out of LTL shipping and help build a platform where shippers can get all the critical data points influencing their LTL shipments. Whether route optimization, load consolidation, or freight cost forecasting, C3 will monitor it all to give you the best possible data drive recommendations. These recommendations and insights offered by C3 Solutions resonate with their service priorities and bottom-line impact requirements of the company.
Here are the 5 top data-driven decisions, when powered by C3 Solutions, can boost your LTL shipping:
1. Optimized Route Selection
Stop relying on human experience, intuition, or Excel calculations for route optimizations. With C3 Solutions, you can evaluate route options in real time based on traffic conditions, weather, and multiple other variables. The result? Faster deliveries and happier customers!
2. Streamlined Load Consolidation
How a company manages its loads can define its profit and loss (P&L) statement. When doing LTLs, consolidating loads can provide tremendous cost savings and unlock unimagined value. C3 Solutions can identify such consolidation opportunities by closely analyzing shipment data and applying its optimization algorithms. This helps businesses maximize truck space utilization and minimize shipping costs.
3. Accurate Freight Cost Forecasting
Budgeting for LTL shipments can be tricky as the cost can vary with the truck utilization. It is also frequently impacted by multiple external factors like demand and supply, fuel prices, etc. With C3 Solutions, shippers can get detailed data on freight costs and historical utilization, allowing for more accurate budgeting and forecasting. No more unpleasant surprises when the bill comes!
4. Improved Resource Allocation
Warehouse space is a crucial and limited resource for the company. It is vital to know when and where shipments will arrive and how much space they'll occupy. C3 Solutions provides visibility into shipment schedules and expected volumes. This enables warehouses and docks to prepare better in advance and allocate resources more efficiently, lowering demurrage charges and warehouse overtime.
5. Enhanced Customer Communication
Customers now expect accurate updates on a real-time basis. Leveraging real-time shipment data, C3 Solutions enables businesses to get and share real-time customer updates, improving transparency and trust.
The Path Forward with Data-Driven LTL Shipping
Adopting data-driven decision-making for LTL shipping doesn't just offer cost benefits. It helps to create a positive ripple effect of improvement in different processes. Benefits like streamlining operations, building deeper customer trust, fostering higher growth potential, and more can be realized with optimized LTL shipping. In the dynamic world of logistics, staying stagnant isn't an option. And with tools like C3 Solutions in your arsenal, you don't have to.
Do you want to explore how C3 Solutions can enhance your logistics operations? Feel free to reach out to us.