The Advantages of Leveraging Real-Time Data in Yard Management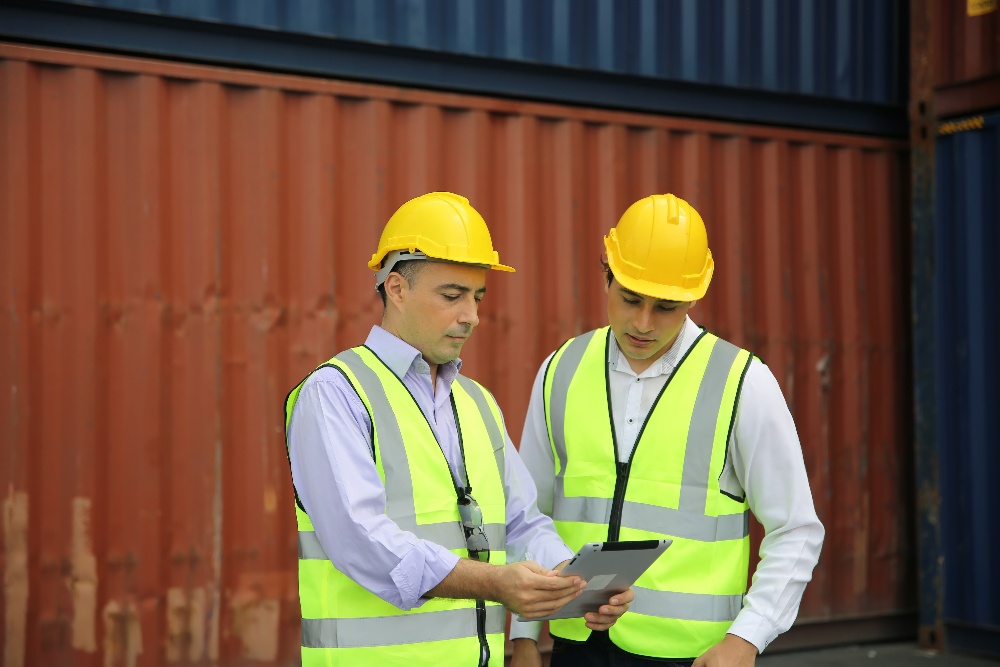 The freight market is changing at an unprecedented rate. The events of the past few years, combined with the current geopolitical climate, have left analysts and trend predictions stumped. The freight and logistics industry, as a whole, is piloting mostly uncharted waters.
As such, many companies are turning their attention towards upgrading their technology and incorporating the use of data analytics to streamline their processes and optimize their operations. One of the biggest areas for growth and improvement through the use of data is typically one of the most overlooked elements of the supply chain, the yard.
Poor yard management can lead to increased costs, inefficient operations, poor customer service, and delays or interruptions in vehicle movement. Additionally, inadequate visibility into the yard operation can cause problems with inventory and personnel management, leading to less accurate forecasts and lower-quality decision-making.
Challenges in Yard Management
The expectation of faster delivery times and higher levels of customer service are driving the need for more efficient operations and better customer service. Of course, this is in direct opposition to carriers and trucking companies, which are continuously short on drivers and currently skating on razor-thin margins due to rapid cooling in demand.
To ensure a steady flow of trucks and freight, yard management is vital to a smooth and efficient operation. However, the yard is often overlooked and undervalued. As such, some of the current challenges facing yard management include:
Optimizing resources
Reducing costs
Enhancing customer experiences
Tracking order status in real-time
Responding quickly to changing conditions
Additionally, keeping up with the ever-evolving landscape of technology presents a challenge for companies who wish to stay competitive.
Leveraging Real-Time Data
Real-time data is information that is updated and available as soon as it is generated, typically with little or no latency. This kind of data is especially useful in logistics, where timeliness is paramount, and decisions must be made quickly based on the latest information. With real-time data, companies can make faster, more informed decisions and keep up with ever-changing conditions.
In terms of yard management, Leveraging real-time data is becoming increasingly important for companies that want to remain competitive and viable. By leveraging real-time data, companies can:
Increase efficiency and yard throughput
Reduce operating costs
Reduce the number of necessary labor hours
Eliminate the need for in-person yard checks
Reduce detention costs
Adapt and pivot to changing delivery schedules
Improve customer service and visibility into the entire yard operation.
Additionally, this data can provide better predictive analytics, which enables faster response times and allows companies to stay ahead of ever-changing conditions. With all these advantages, it's clear why leveraging real-time data has become an integral part of modern yard management operations.
Real-Time Visibility means Real Time Management
Utilizing smart devices and internet-enabled sensors all serve to feed information about the current state of the yard into analytics programs and customizable algorithms. By taking this data in real-time, yard managers can make better use of yard space and control the flow of trucks as they cycle in to load and unload.
Additionally, real-time data improves inventory tracking capabilities both in the yard and warehouse, which is vital as some customers impose penalties for late deliveries. Staffing, which is often in short supply, can be better utilized throughout the yard and the warehouse, allowing companies to run a smaller crew more effectively and improving the job satisfaction of all workers.
Simply put, real-time data allows companies to manage their operations more effectively. The visibility gained through real-time data is instrumental to eliminating inefficiency and time lost due to mismanaged resources.
Conclusion
Companies should leverage real-time data through yard management software in order to increase efficiency, reduce costs, improve customer service, and keep vehicles moving with fewer delays or interruptions. Additionally, tracking inventory and yard staff can be made much easier and more efficient. Finally, real-time data allows for predictive analytics, which can help companies anticipate events and make better decisions.
If companies don't leverage data, they may miss out on the benefits of efficient operations, lower costs, improved customer service, and better decision-making. Real-time data can also provide visibility into order status, enable fast response to events or changes in deliveries, and improve predictive analytics. Without leveraging data, companies risk falling behind their competitors.
Utilizing a yard management software solution like C3 Yard can improve operations and bring operational efficiency to an entirely new level. Leveraging real-time data produces incredible results and not only makes companies more profitable but also makes them more resilient to the ever-changing conditions of the freight and logistics industries.