6 Detention Time Prevention Strategies for Inbound Freight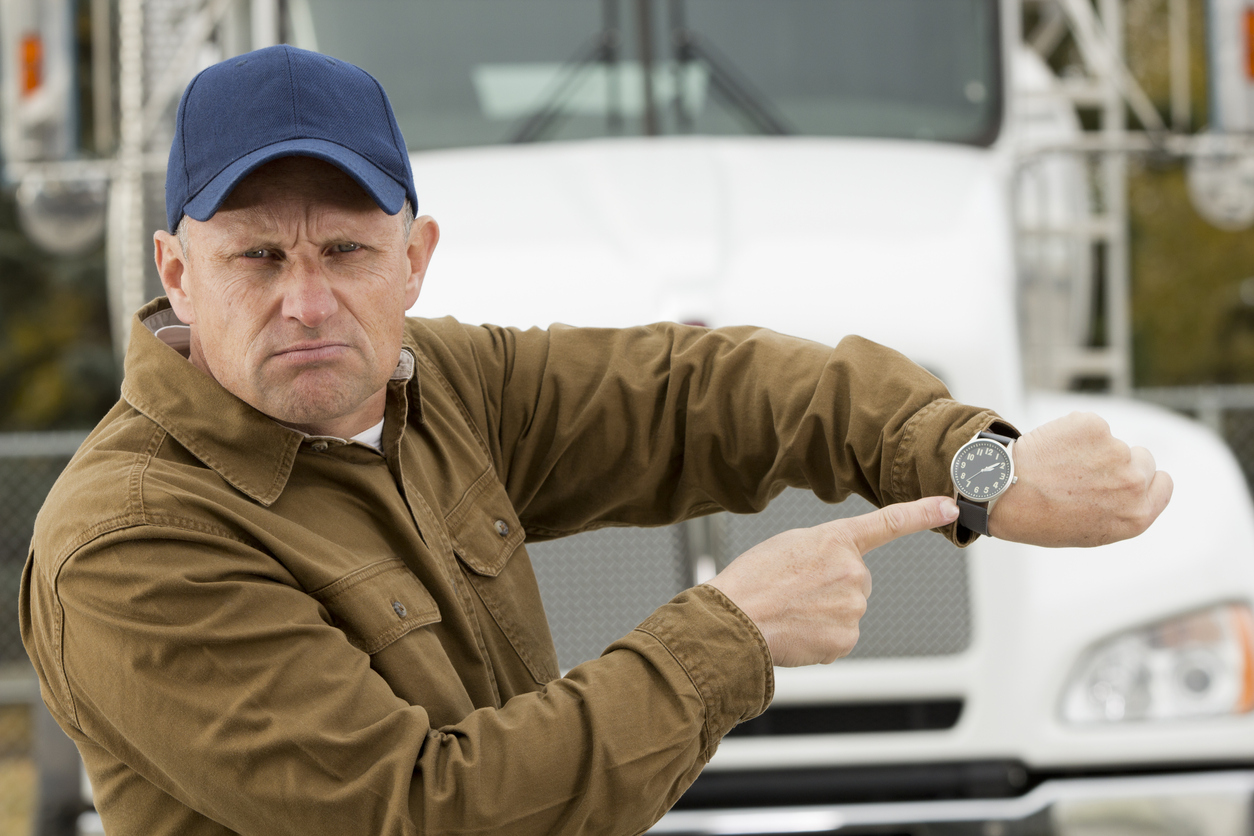 For carriers, losing money is a substantial upset. Detention time (greater than two hours wait time) costs drivers between $1.1 to $1.3 billion on average per year, as reported within the 2020 Detention Time Survey. With the constant fluctuation in supply and demand causing changes in transportation prices, it is imperative that additional procedures are implemented.
In addition to these practices, self-scheduling for truckers can save time and money while improving dock management for inbound freight. Organization of loading or unloading times and avoiding impractical expectations will decrease the possibility of accumulated detention time.
1. Schedule Loading and Unloading Time With Detention Time Charges in Mind
Businesses that have daily inbound freight and outbound freight already have the headaches of detention charges. The underlying problem of detention time may be a lack of attention. However, scheduling should revolve around detention prevention. With an exceedingly organized schedule, the possibility for early loading is increased, which would drastically reduce the detention time charges or eradicate them.
2. Avoid Unrealistic Expectations for Loading and Unloading Appointments
The main goal for shippers and truckers is to get back on the road with an FTL to ensure maximum safety. Having a realistic expectation for loading and unloading inbound freight and outbound freight will increase productivity. To ensure that your dock and yard run efficiently, it is best to avoid management barriers.
3. Give Truckers Freedom to Self-Schedule Appointments
Truckers having accessibility to self-scheduling will impact detention prevention. Similar to learning when your package will be at your doorstep, knowing exactly when to expect a truck in your yard can be both efficient and effective. Having truckers themselves set their schedule, they can account for time better. By minimizing dwell time, Effective coordination and collaboration between truckers and dock management solutions are possible.
4. Consider Setting a Specific Mode for Each Door, If Available
Picking up groceries for home delivery at the loading dock seems clumsy; the same implications go for not having mode-specific doors. Carriers having a clear target, such as parcel deliveries through the main entrance, LTL through side ramp, FT at the dock, surges output through dock scheduling. Eliminate the possibility of trucks going to the improper unloading of inbound freight at docks by having mode-specific doors. FTL and LTL heading to the same door hinders time but keeping them separate saves resources and headaches.
5. Consider Implementing a Drop-Hook Program
Outbound freight and inbound freight are the most significant part of any dock operation. When implementing a drop-hook system, literally dropping full trailers at the dock and picking up an empty trailer for return to the distribution center, shippers and truckers can ensure safety while methodically managing the schedule. This is a natural implication for improving inventory management too. By administering such programs, detention time will be limited and reduce dock congestion to behoove your companies productivity.
6. Ensure Sufficient Staffing to Unload/Load Freight Efficiently
Increasing staff or extending hours during which deliveries are accepted will help avoid non-viable presumptions of needed staff to unload or load a truck. Nearly 80% of drivers have divulged that detention time has affected their ability to reach HOS safety requirements due to insufficient staffing causing delays. Detention prevention begins with the proper staff to uphold the workload. By doing so, companies will see a reduction in lost revenue.
Lower Your Risk for Detention Time by Putting the Power of an Advanced Dock Scheduling Software to Work
Companies will increase detention prevention simply by implementing the proper dock scheduling technology. Improper use and failure to utilize dock scheduling platforms are unjust to your business. Request a demo, and join C3 Solutions today.