Top 5 Yard & Dock Management Trends in 2023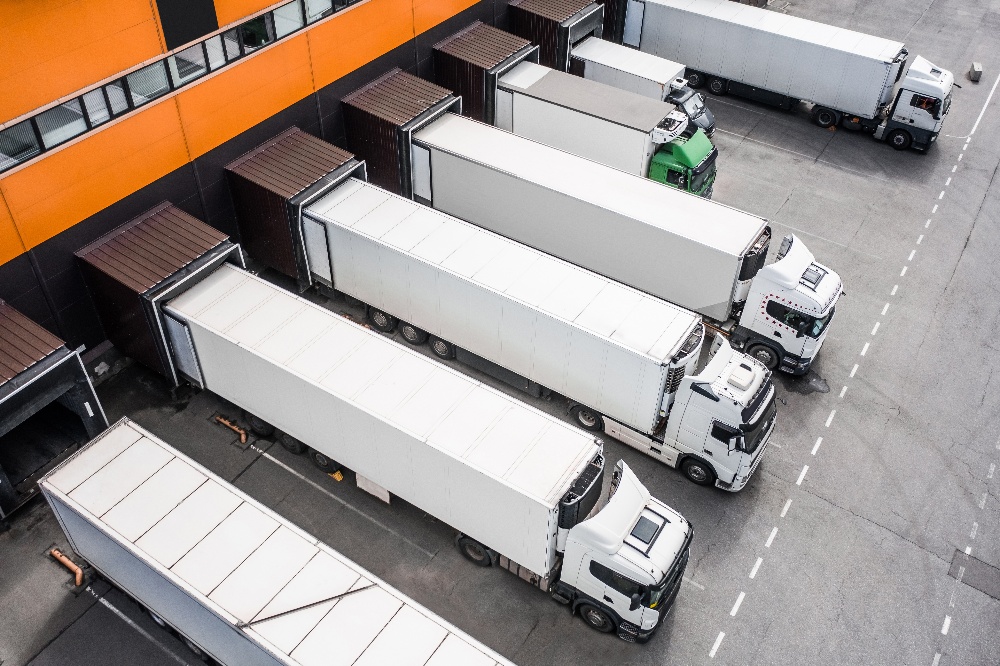 With a recession expected this year and investors waking up to the costs of doing nothing to arrest the climate crisis, sustainability is the macrotrend that all forward-thinking yard and dock managers will be placing at the forefront of their supply chain strategy in 2023.

Saving money and saving the planet will align in 2023. To bring the industry into line with the goals set out in the Paris MoU, supply chain executives and dock and yard managers will need to invest in modern yard management solutions as part of their supply chain strategy.

These solutions optimize warehouse and transportation management processes and reduce waste in transportation and labour costs, good business for the company and the planet. Proper planning of yard activities also helps cut interruptions improving the customer experience—a win-win-win.

C3 Solutions' Top 5 Yard & Dock Management Trends in 2023
1. Data-enabled Dock Management
Innovative data-enabled docking management solutions for material and vehicle movement have proven advantages and will become more widely adopted by the industry in 2023.

By putting data at the center of their operations, businesses can streamline activities by increasing visibility and optimizing operations, especially with artificial intelligence and machine learning.

Data-enabled dock management solutions can check docking in real-time and reduce turn-around time. Furthermore, businesses with this technology have been able to reduce dwell time and less-than-truckload (LTL) loads, achieving the dual objectives of simultaneously making operations environmentally and cost-friendly.

Taking things online with a yard management system provides teams with a dashboard that works in real-time, increasing visibility and reducing silos.

Giving everyone on the team a simple-to-use dashboard increases visibility across the organization. It raises the opportunity for collaboration, which can be vital in big warehouses and ports that need to highlight bottlenecks in operations, allowing warehouse managers to respond faster and improve the customer experience.
2. Integrated Dock Management that Reduces Paperwork
Taking yard management out of manual spreadsheets and putting it into the cloud has provided serious advantages to yard managers that have already made the move.

The automation that this shift can bring to yard and warehouse managers will only accelerate in 2023 as artificial intelligence and machine learning optimize the gains it can offer organizations.

Automated order processing saves time while avoiding mistakes and scaling operations, primarily when AI supports it. An integrated dock management solution eliminates the need for paper forms and increases data flows that AI can process.

These forms can be for the shipment or the vehicles' schedule. Docking management can issue, receive, and keep any transaction electronically. From purchase orders to shipping manifests to bills, such automation can save a lot of paper and time.
3. Combining Yard Management Solutions with IoT-Based Facilities Management
Investment in the Internet of Things up and down the supply chain has created opportunities for warehouse and freight managers seeking to optimize movements and reduce waste, particularly cutting greenhouse gas emissions and energy bills.

While busy loading docks are a sign of a healthy business, the continuous opening and closing of the dock can pose risks for sensitive cargoes and products, particularly food and pharmaceutical products.

Temperature and exposure-related issues can be avoided when intelligent equipment is integrated with yard management solutions.

Technology can introduce improvements in many ways, including high-speed doors with sensors that offer helpful information on energy usage patterns, a significant advantage in reducing energy bills, a key concern in the current climate.

When combined with IoT, it is possible to determine which facility areas are wasting energy. This enables facility managers to make data-driven decisions that increase energy efficiency and reduce outgoings.

With more technology, facility managers can analyze energy trends by comparing consumption for regular time intervals. This summary of energy usage comparison can assist managers in identifying inefficiencies linked to excessive openings, average cycle duration, and erroneous signals. When carefully monitored, these inputs help plug gaps in energy usage.

These savings can help pay for the acquisition and implementation of any dock scheduling software system, offering a positive ROI on any investment in new yard management systems.
4. Optimizing People Power
Given the global staff shortages, a yard management system software solution can help automate staffing activities in 2023.

Inefficient workforce planning has become a significant pitfall given the global situation regarding staff shortages and can result in either a staff deficit or overstaffing.

Understaffing creates problems with fulfillment and can lead to having to pay costly overtime, while overstaffing results in idling and higher labour expenses at a time when costs are rising in nearly every aspect of any business.

Increasing efficiency with recruitment by putting these systems into the cloud and
5. Automation and Predictive Ordering
With retailers carrying record inventories, warehouse space has become the latest bottleneck in the global supply chain. Reducing inventory - which represents cash seated on the balance sheet - down to the minimum will be the biggest challenge for many manufacturers and retailers in 2023.

That's why warehouse and dock managers plan to invest in cloud-based yard management systems to increase automation in 2023.

The global dock and yard management system market is projected to reach USD$1,959Mn by 2027 from US$916.66Mn in 2021, at a CAGR of 13.49% during the forecast period.

The American dock and yard management system market size was estimated at US$307.57Mn in 2021 and is projected to grow at a CAGR of 12.94% to reach US$638.41Mn by 2027.

The Asia-Pacific dock and yard management system size was estimated at US$255Mn in 2021 and is projected to grow at a CAGR of 14.19% to reach US$566Mn by 2027.

In Europe, the Middle East & Africa dock and yard management system size was estimated at US$354Mn in 2021 and is expected to grow at a CAGR of 13.45% to reach US$755Mn by 2027.

Yard management systems can aid in scheduling, monitoring equipment and commodities, providing real-time data and permitting companies to deploy artificial intelligence for better decision-making.

As well as streamlining decisions, yard management systems can be integrated with other software to achieve company-wide visibility and control. These can be enterprise resource planning tools, transportation management, or warehouse management systems.

Combined, these systems are the first step towards streamlining the supply chain and allowing companies to introduce predictive ordering to help you manage your inventory better in a downturn.
Sustainability is Key for Yard and Dock Management in 2023
These trends can make operations more cost-effective and supply chains more sustainable. Greener and more sustainable supply chains lead to lower carbon emissions, a plus for the planet, so smart yard management is a win-win proposition.

Businesses must choose an intelligent platform to address the requirements of regulators, customers and investors to take steps to reduce waste as a central premise for the global supply chain.
So staying lean in a downturn will be the most crucial approach for yard and freight managers in 2023. While businesses can cut costs by cutting back on technology, such savings can hurt the bottom line as the industry moves towards greater automation.
Technology and yard management software should help companies transition from reactive to proactive supply chain management. When looking for a yard management system, choosing one that only automates paperwork is not enough.
When looking for the right yard management system, it needs to be sophisticated enough to manage all aspects of the shipping yard.

In 2023, a holistic approach is the only way to improve yard efficiency truly. C3 Solutions provides the most advanced yard management with end-to-end insights.
How C3 Solutions Can Help
Since 2000, C3 Solutions has gained the confidence of clients worldwide and across many industries, including retail, grocery, distribution, manufacturing, and parcel post, for its solutions' simplicity and effectiveness.

C3's unique products allow customers to maximize the usage of their trailers, dock doors, dedicated yard staff, and physical yard space. C3 Reservations, the company's web-based dock scheduling system – streamlines the scheduling process by improving dock productivity, expanding visibility on scheduled appointments, and measuring vendor compliance.

C3 Yard's web-based yard management system (YMS) – empowers yard managers by providing visibility on yard assets, optimizing the flow of trailers from gate to gate, and automating yard driver task assignments.

Visit C3 Solutions to request a demo today!