100% Remote? 100% Success.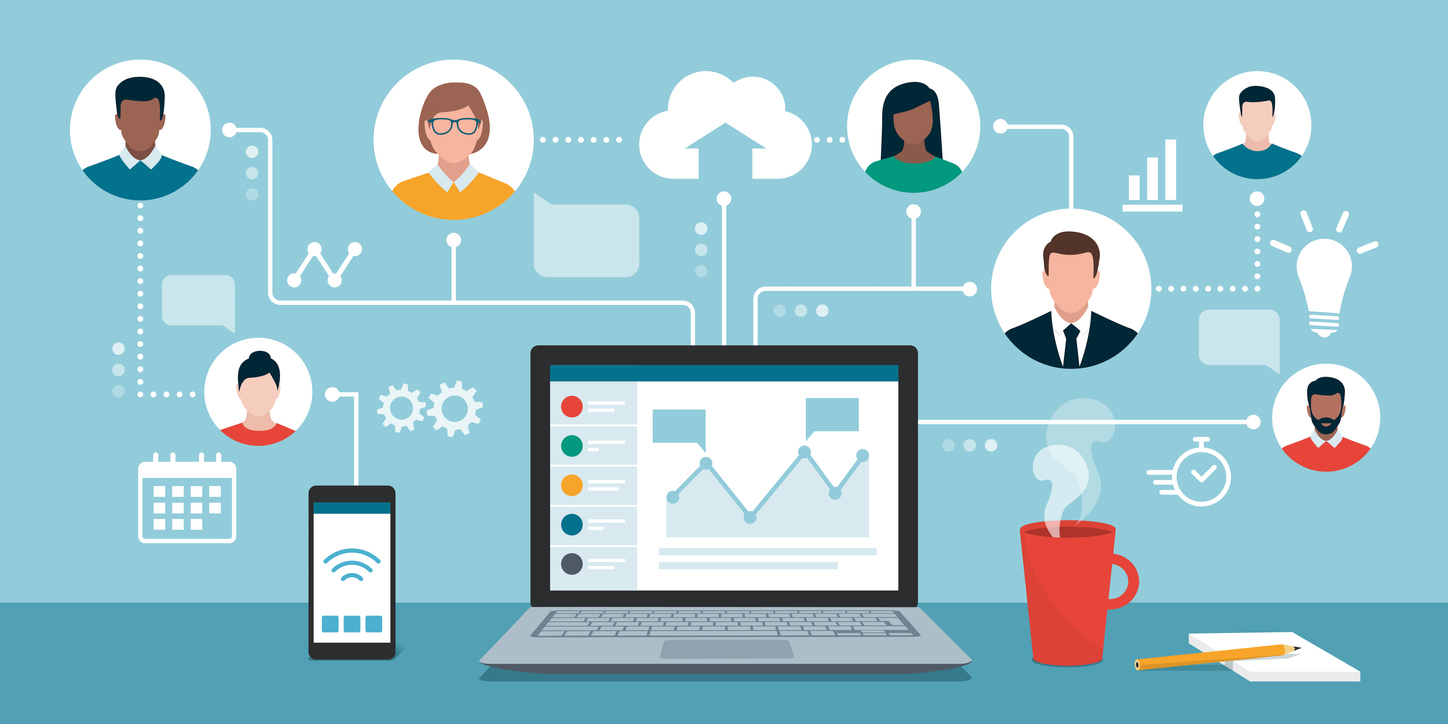 How to deliver a successful Dock Scheduling Project without the need to travel during the COVID-19 pandemic.

If there is one stand-out change to business life as a result of the COVID-19 pandemic, it is the increased frequency of Working From Home (WFH); and moreover, how productivity and accountability have still been maintained without the reliance on an office or a face-to-face environment. More and more, companies across the globe are looking to collaborate on small and large scale projects remotely, harnessing technology to create a platform on which great innovation and teamwork can thrive.
---

Content
---
As a manager in the parcel-post post industry I wore many hats; one of which was as a Project Manager for large scale initiatives that related to my area of responsibility (Hubs, Distribution & Logistics). When undertaking the first major change initiative of my career I was quite nervous about the large endeavor that sat in front of me, to the extent that I was clearly overzealous with detail, timescales and my team members' responsibilities.
To ensure no task was neglected, I gave my team defined roles and deliverables, ensuring the project was delivered on time and on budget. If a business leader had asked me at that point to do all meetings and work for the project remotely, my trepidation would have been obvious to them and I would have probably raised this as a 'red-flag' immediately.
However, after a number of years of successful high profile projects, it
is safe to say that I most definitely see remote projects as advantageous to businesses: and in this blog I will explain how all the key elements of a software implementation can be fully realized without having to be in the same place physically.

In this article I will be referencing Cloud based software deployment such as dock scheduling, WMS & YMS, which benefit from being online and not requiring physical installation on a customer's site or office building.
The Emergence of the 'New Normal'
As I write this article, it has been over four months since the start of UK lock-down measures associated with the COVID-19 global pandemic, changes which have affected almost all areas of our daily lives. The prevalence of online video conferencing has proven to be a mainstay not only in the business world, but has also provided vital communications for isolated families during household lock-down periods. It is clear to most that modern video conferencing software has vastly improved as a result of the sheer demand & use in this unprecedented period, as many of the key players, (Zoom, Microsoft Teams, Skype), are still in a battle of one-upmanship for functionality ease-of-use and stability. With this fresh collective-confidence, many leading CEO's in the supply chain industry have committed their businesses to be more flexible with working from home, some suggesting 4 or even 5 days WFH as becoming the New Normal. Not only does this prove the faith in remote working, but also gives vast benefits to the employee and employer alike.

A Dock Scheduling System
A great example of a product which can be effectively configured and rolled out remotely is a Dock Scheduling Solution (DSS) - I will use this as an example to illustrate the ways in which a remote project can be developed from start to finish.
There are myriad of reasons why retailers and distribution companies opt for a DSS, but the most common are as follows:
Poor Visibility:

without a dynamic and accurate schedule, operators and leaders are blind to the activities and demand of the day/week ahead.

Call & Email Fatigue:

with no way of looking at the schedule, bookings, vehicle arrivals etc, stakeholders/suppliers/carriers are forced to chase up on the status of their booking, driving lots of unnecessary admin to the planning/warehouse teams.

Capacity Constraints:

operators will often overstate their requirements for labor and resources due to not knowing when orders will arrive on site. Any delayed vehicles ultimately result in excess spend in the warehouse. Business growth
becomes far easier when a business truly understands its volume capabilities.

Vendor/Supplier Management:

having online portals for vendors and carriers to book appointments is fast becoming the norm, to become a Shipper of Choice it is a case of making it as easy as possible for your clients to deliver and pick up from your warehouses and distributions centres.

Performance Management:

without a systematic approach to dock management, it is almost impossible to measure your performance. With a digital system you have the luxury of measuring all your activities and pinpointing exactly where you need to improve, and how.

Going Paperless:

not only is removing operational paperwork from your business a good way to save time & money, but as more organisations look to reduce human contact due to the COVID-19 pandemic, going digital is more secure, reduces errors and helps the environment at the same time!

How does a Remote Project Work?
In almost every way, a remotely implemented project should be seen in the same way as a regular project. There are no new stages per se, only new ways of collaborating and communicating. One of the key fundamentals of a successful remote project is an online collaborative platform. A popular example is Mavenlink, which allows project teams to work together via an online platform, closely measuring all timescales and deliverables; giving full visibility to the Project Manager(s) and allowing direct communication and resource sharing.
Setting Goals
As with any project, you need to understand your end result before you start to build the team and set out your milestones. Project scoping is one of the fundamental parts to a successful project and when implementing DSS, WMS or YMS there are a few key considerations to ascertain from the beginning:
1. What are the current issues/pain-points your business/operation is looking to improve or eradicate?
2. What are the ultimate goals/outcomes you want to achieve as a result of the software implementation?
3. How will you measure the success of your project - what metrics are you looking to improve and what ROI is expected.
Again, understanding these concepts are not contingent on being in the same office - scoping sessions via a conference call or via one-to-one calls between stakeholders and leaders are just as suitable and effective.
Mapping the Processes
In the world of logistics and supply chain, the operational processes are the lifeblood of any effective business. Initially, moving to a new software platform, or moving away from a paper-based or spreadsheet system seems like a big step, but it must be broken down into smaller parts, as should your key processes, therefore ensuring the software will not miss a heartbeat when you go live and implement.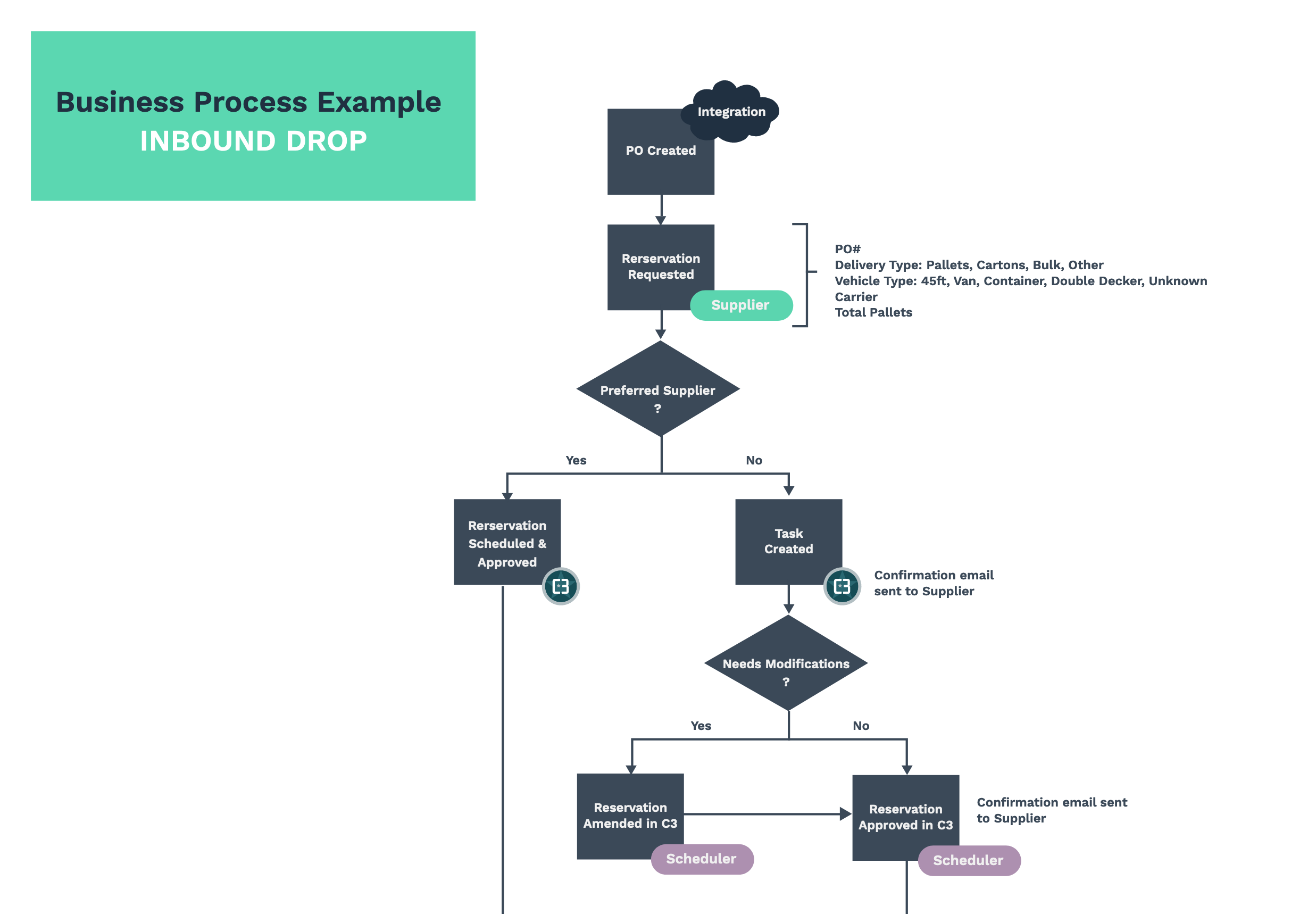 Mapping the step processes which need to be covered within your software is a very meticulous and careful process - a tool like Microsoft Visio is a great way of capturing all workflow processes, this will allow the software business analysts to understand the logical framework and necessary functions that must be reflected in the system.

Where Should You Start?
As mentioned earlier, it is vital to capture your goals at the earliest point during the project and share these with the wider team and the software supplier - they don't have to all be financial or metric driven, it could be things like - "we need to embrace cutting edge technology to streamline our processes" or "we want to compete against bigger businesses, therefore we need to cut out excess admin tasks". Financial metrics will also be imperative even if they are not the sole reason for undertaking a project, and tracking these productivity improvements post roll out is key, especially if senior stakeholders want to view the success of the software system.
The scoping stage of the project is something which is neither more difficult nor less productive when carried out remotely, in fact in many respects the productivity of team members can be improved due to not having to travel or commute to site; and just think, no more headaches trying to secure meeting rooms and spaces!
Getting the Right People at the Right Time
Nothing helps capture your processes surrounding operational steps, whether straight-forward or complex, then getting the experts involved; not only the functional leads but also the key users that already live and breathe the process, it is usually these team members who know the most up to date version of the framework and also the exceptions. For a successful Dock Scheduling project, the exceptions are arguably as important as the standard steps - capturing all eventualities and putting them into workflows is of utmost importance, if you want the system to never miss a heartbeat in your busy and demanding work environment.
Yet another benefit of a remote project is that you don't need to synchronize work schedules and get these key minds in a room at the same time, the beauty of video conferencing and online working means you can neatly work around different shifts across different sites, even in different time-zones. This makes the capturing of data, information and ideas far more flexible, as a lot of the 'homework' is done away from the project meetings by the client and vendor alike.
Going Live (aka: The Go-Live)
There is often a level of trepidation in any business associated with the go-live stage of a project, especially when this is done remotely, however, a phased approach allows for increased control and care to be taken as the roll-out is broken down into key stages that ensure gradual change rather than a big-bang approach. Here's how C3 Solutions do it:
Phase 1: Initial Go-Live
In this first stage, the Dock Scheduling Solution is deployed to the business users only, the scheduling team will book appointments on behalf of the carriers/vendors using the online platform. The focus of this phase is to familiarize the business users with the functionality and feel of C3 Reservations, this way they quickly become used to the new tool. This primary step will also allow your business users to pinpoint any configuration or process elements that may need revisiting or changing.
Phase 2: Gradual Roll-Out
In this phase a few preferred carriers or suppliers can start to be involved, allowing for a smooth and controlled transition which gives you the opportunity to adjust your support strategy or any configuration/process factors. If there are multiple sites in scope, carriers can begin to use the portal, one step at a time, continuing their existing process for the remaining sites.
Phase 3: Full Roll-Out
In the final stage all suppliers and carriers can be on-boarded smoothly, with lessons learned from the previous stage on the best way to engage this group. Also, with fewer numbers of vendors/carriers, troubleshooting and communicating is far easier and less pressured.

Keeping the Cost Down
...and reducing your carbon footprint!
A major cause of expensive implementation is often transporting software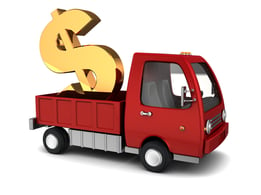 experts to your business for work sessions and go-live. Not only the travel cost, but also the expenses related to a stay away from the vendor's home, in my experience the reduction in implementation costs can reduce drastically (sometimes by tens of thousands of dollars), making remote roll-outs a very enticing option indeed.
Pandemic Panic
As we are all experiencing currently, there is a constant state of flux of nations, states and cities in reaction to the global pandemic. Travel itself has become a minefield of risk and uncertainty, with governments in flux closing borders in reaction to spikes in COVID-19 cases across the globe. Remote working proves yet again a much safer option for team members health and safety, and the project itself, ensuring quarantine measures do not hamper the speed and efficacy of the project.
Remote Deployment is the New-Normal
As WFH looks like it is here to stay, and more and more businesses and individuals are becoming comfortable with online platforms in almost all areas of modern life, it is clear that a major positive to emerge from the unprecedented difficulties of the COVID-19 pandemic is remote working. Uncertainty and low productivity have already resulted in Rishi Sunak, the UK Chancellor, to confirm that Great Britain is in an official recession, possibly the worst in the country's long history. Now more than ever, it is time for those businesses that have weathered the storm to look forward and become more flexible, dynamic and of course digital. Going remote is easy, safe and less expensive… what are you waiting for?