Why Yodel and C3 Solutions Make a Perfect Partnership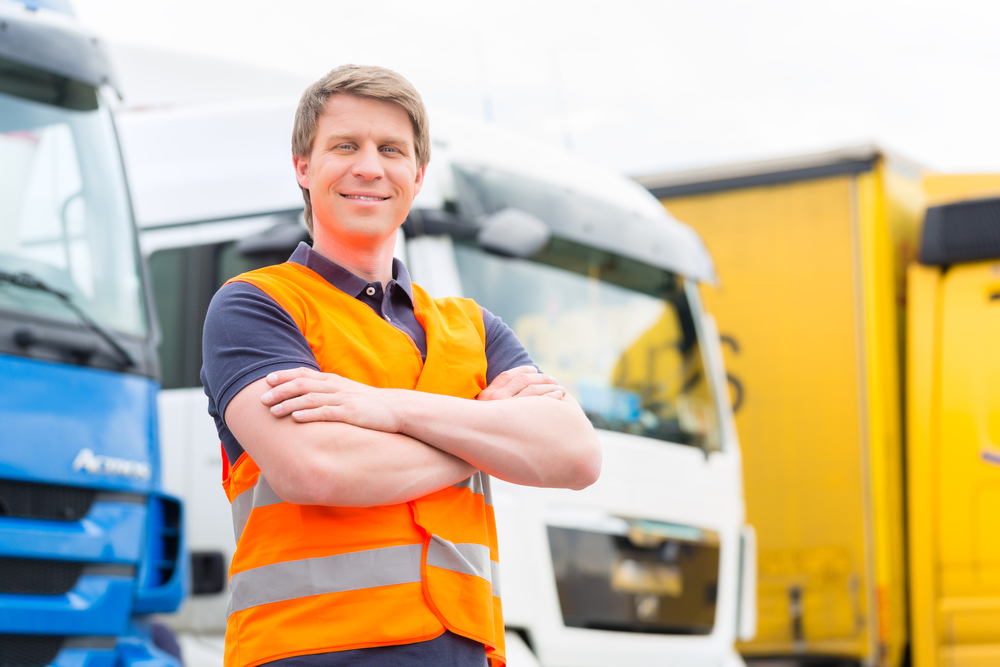 The collaboration between UK-based Parcel Delivery service, Yodel and Montreal-based Yard Management and Dock Scheduling SaaS solutions provider C3 Solutions is another example of a perfect pairing. In fact, C3's YMS solution, C3 Yard, was just awarded first place for innovation at Yodel's CSR Supplier Award ceremony in June 2022.
Working closely together since 2011, Yodel initially utilized C3's legacy YMS solution, Yard Smart, across four sites — Shaw, Droitwich, Wednesbury, and Hatfield. While Yard Smart offered a robust system in and of itself, it didn't have as many flexible functionalities and advanced options as C3 Yard - its modern, SaaS platform, big brother.
"There is a huge number of data fields required when doing retail or post and parcel deliveries," said Mathieu Bernier, senior key account specialist at C3 Solutions. "The Yard Smart System was capable of capturing a lot of information, but data requirements differ for each customer. So while the system could do many things, it wasn't necessarily delivering visibility on specific data sets useful in each customer scenario."
Tailor-made Solutions for the Best Fit
Listening is the hallmark of any strong relationship. In 2016, C3 visited Yodel to discuss the development of its new YMS solution, C3 Yard and to listen to the Yodel team's operational requirements. With years of experience using a YMS system, the Yodel team knew what they wanted and needed from a revamped YMS solution.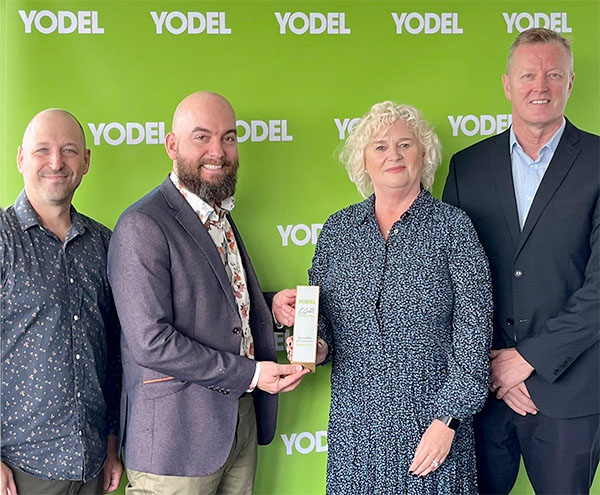 (Left to Right) C3's Mathieu Bernier (Sr. Business Analysts & Key Account Specialist) and Marc Tomkinson (VP of Product Development) accept the Innovation Award from Yodel's Helen Marshal (CIO) and Carl Moore (COO).
C3 transitioned its approach, budding a workflow-based solution to correspond with each business process used in a yard management context, which was specifically what Yodel needed: a tailorable solution for its various processes, sites, and business units.
The result was a highly configurable solution that, in addition to capturing specific data for each workflow, allowed for individualized setup for different types of arrivals. Based on site-specific, local operating requirements, Yodel could prioritize order processing based on criteria such as: inbound service levels, origin, arrival fill percentage, and vehicle type.
"When we developed C3 Yard, we went to Yodel and sat with them for a whole week. During that time, we went through all of their processes, screens, and capture fields to see what information was useful to them and then tailored the software, via workflow configuration, to fit that need," said Bernier. "C3 Yard was designed with that level of flexibility and configurability in mind, which allowed us to adapt the system functionality in such a way to precisely fit Yodel's needs. What they see on the screen is everything the user needs to see at that time, and nothing else."
Improving Communications Throughout and Within
The innovations didn't stop there, and C3 applied a similar solution for Yodel's shipping operations. For example, control room users now have visibility of the outbound plan, the different empty vehicle requirements for each planned departure, and the current fleet asset availability. Yodel's operations are now optimized for peak efficiency across multiple sites, allowing for a centralized communication system across its entire network.
Collaboration and innovation have always been strong factors in the relationship between Yodel and C3 Solutions. Working together, they created integration points to provide visibility on planned arrivals and departures, which helped to speed up the gating process for incoming and outgoing trucks.
C3's Success Through Yodel
Spikes in demand have come at a time when shipping delays and labour shortages are due to constricted capacity. In 2020, the global supply chain was rocked by a succession of massive disruptions, any one of which would have been enough to throw some businesses off course. Suffice it to say, high levels of efficiency are an absolute must, especially given the size and scope of Yodel's operations.
The flexibility and configurable nature of C3's systems allow for 'super users' to adapt the
system to their local configuration and directly manage any new operational requirements (e.g. new customer parcels to be unloaded or loaded in a dedicated area or set of doors,
optimizing vehicle usage while reducing the fleet size to be more cost-efficient, etc.).
As solutions providers, C3 recognizes that its clients use their products in dynamic, real-world scenarios. They rely on - and welcome - continuous feedback to ensure that their processes and business practices are never stagnant and remain best-in-class. C3's YMS experts and Yodel's C3 Yard operational team stay in contact to continuously exchange best practices and innovative configuration changes to improve an already efficient solution.
If you'd like to learn more about C3's Yard Management and Dock Appointment Scheduling solutions, book a demo with one of our product and industry experts today!
About Yodel
Yodel delivers millions of parcels every week to every postcode across the UK. That's why they have more than 50 sites nationwide to help deliver parcels on time, no matter where. To ensure a reliable service across the UK, Yodel works with multiple partners, including Guernsey Post and Jersey Post.