Top Tips on Digital Immune Systems for Yard & Dock Managers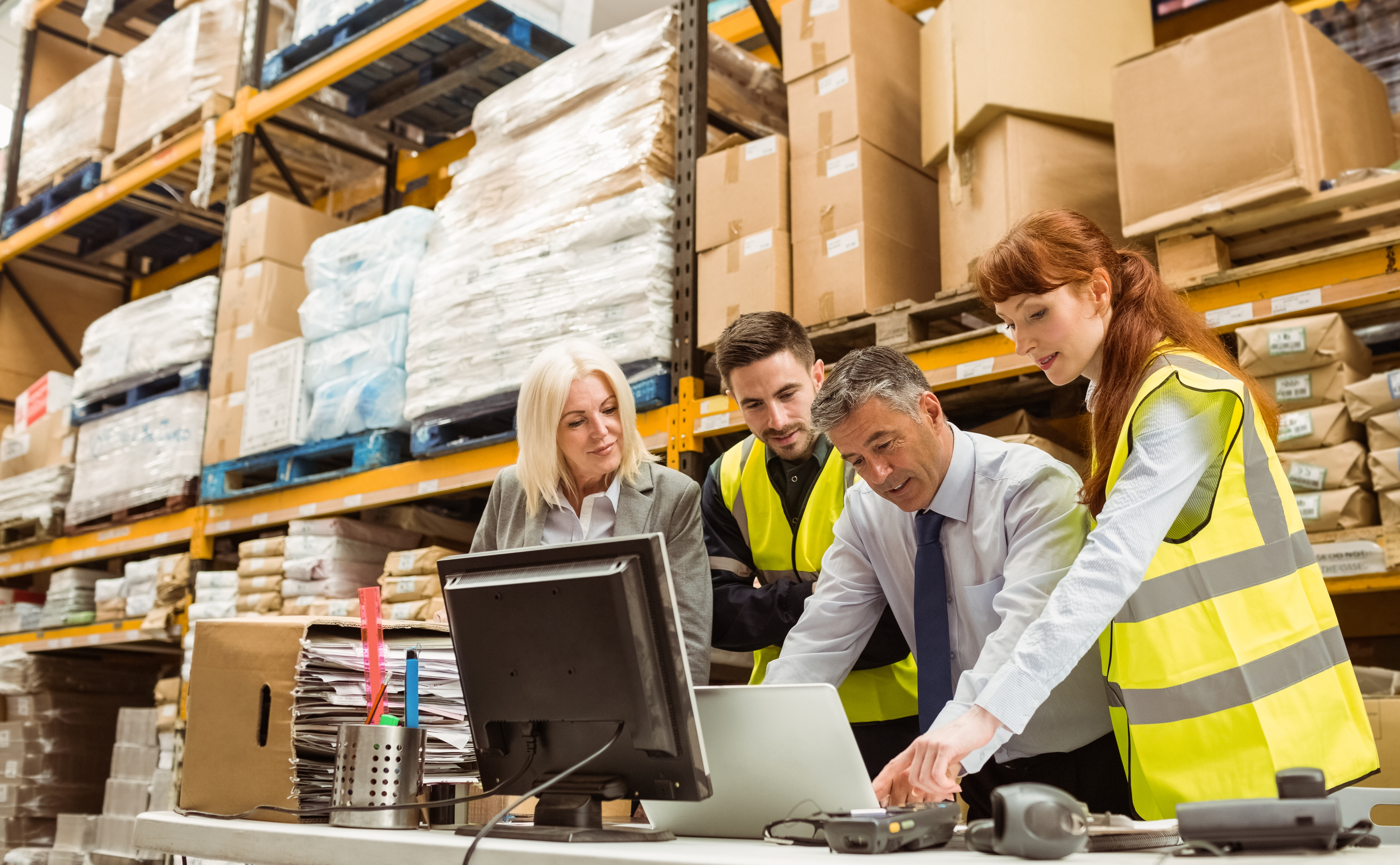 Combining best practices for yard and dock managers with logistics technology, a digital immune system helps improve software design, optimize operations and analytics to mitigate business risks and improve the customer experience.
These days, the benefits of cloud-based supply chain management systems are all too clear for yard and dock managers. Still, after introducing new practices to IT stakeholders, it's essential to manage the risks associated with increased collaboration through the Internet of Things.
Doing so by building a healthy digital immune system has been outlined as one of the top technology trends by Gartner for 2023.

What
is a Digital Immune System?
Joachim Herschmann, Senior Director Analyst on the Application Design and Development team at Gartner, argues that: "A digital immune system (DIS) combines a range of practices and technologies from software design, development, automation, operations and analytics to create superior user experience (UX) and reduce system failures that impact business performance. A DIS protects applications and services to make them more resilient and recover quickly from failures".
Enterprises face unprecedented challenges in ensuring resilient operating environments, accelerated digital delivery and the reliable end-user experience," he adds. "The business expects to have the ability to react to market changes quickly and innovate at a fast rate. End users expect more than sound functionality — they want high performance and their transactions and data to be secure and satisfactory interactions."

The best approach, says Herschmann, is to start with a strong vision statement that helps to align the organization and smooth implementation. Then focus on the following technologies and practices.
Site reliability engineering (SRE)
Software supply chain security
Observability
AI-augmented testing
Chaos engineering
Auto Remediation


Why is it Important for Yard and Dock Management?
High-profile cyber attacks have affected the world's leading shipping lines in the last five years, with Maersk's logistics software solutions taken down for weeks by the NotPetya ransomware in 2017, followed by Cosco in 2018 and MSC and CMA CGM in 2020. A third party logistics software solutions become increasingly linked through the internet of things it is key to avoid being the weak link in the chain.

According to a recent Gartner survey about overcoming the barriers to digital execution, nearly half of respondents (48%) stated that the primary objective of their digital investments is to improve the customer experience (CX). A digital immune system is critical to ensuring that defects, system failures or anomalies, such as software bugs or security issues, don't compromise the customer experience.

"Focus on the optimization of the CX along with mitigating potential risks. Implementing a digital immune system requires an innovative mindset, but combining practices and technologies, ensures you can keep complex digital systems running even when they are compromised," says Gartner's expert, Herschmann.

In strategic businesses like ports, container terminals or warehouse facilities, which regularly handle sensitive customer data avoiding delays and disruptions is crucial. Choosing the proper logistics software partner for your yard management solution is the first step in developing a digital immune system essential to building trust with customers and other stakeholders.
C3 Ways a Healthy Digital Immune System Will Improve Your Business
1. Boost CX and UX by Making Your Business More Resistant to Failures

Building greater observability into your systems and processes, it allows freight yard managers and stakeholders to have access to the necessary information they need to mitigate any issues with reliability and resilience by observing user behaviour and improving the user experience.
Another healthy digital immune system element involves chaos engineering, which uses experimental testing to uncover vulnerabilities and weaknesses within a complex system.
Furthermore, AI-augmented testing enables organizations to make software testing activities increasingly independent from human intervention, which complements and extends conventional test automation and includes fully automated planning, creation, maintenance and analysis of tests.
Auto Remediation builds context-sensitive monitoring capabilities and automated remediation functions directly into an application. It monitors itself, corrects issues automatically when it detects them and returns to a customary working state without requiring the involvement of operations staff. It can also prevent issues by using observability in combination with chaos engineering to remediate a failing UX.

All of this helps reduce the chances of failures, a crucial part of the reputation your business has for reliability.
2. Combine your Technologies to Increase the Resilience of Products and Systems
A healthy digital immune system enables you to link all your technologies and systems without fear of them becoming compromised internally or externally.
As well as making your yard or warehouse system more resilient to the possibility of being compromised by partners, Software supply chain security addresses the risk of software supply chain attacks.

Software bills of materials improve the visibility, transparency, security and integrity of proprietary and open-source code in software supply chains. Strong version-control policies, using artifact repositories for trusted content and managing vendor risk throughout the delivery life cycle protect the integrity of internal and external code.
3. Builds Value for Your Business and Your IT Stakeholders
Mitigating the risks associated with cyber-attacks and supply chain security should be a crucial part of calculating which yard management system you deploy.

More robust dock and yard management systems offer a more attractive return on investment (ROI) for yard and dock managers. While it might appear challenging to calculate the value of this intangible asset, Gartner expects that by 2025, organizations that invest in building digital immunity will increase customer satisfaction by decreasing downtime by 80%.

As we all know, prevention is better than cure, and investing in a digital immune system is akin to investing in a gym membership (and using it). And just as a healthy immune in our personal lives leads to longevity, it's the same with any logistics business, which is built fundamentally on the health of its software solutions.

And, of course, that's not to mention the possible cost of a security breach in your company's reputation and operational downtime.
A more ingenious and resilient yard management solution drives profitability and brings peace of mind to all IT stakeholders. What price do you put on peace of mind? More importantly, what price are your customers prepared to pay for it?
How C3 Solutions Can Help
Since it was founded in 2000, C3 Solutions has invested in all of the above to gain the confidence of clients worldwide and across many industries, including retail, grocery, distribution, manufacturing, and parcel post, for the simplicity and effectiveness of its solutions. C3 Solutions' unique products allow customers to maximize the usage of their trailers, dock doors, dedicated yard staff, and physical yard space. C3 Reservations, the company's web-based dock scheduling system – streamlines the scheduling process by improving dock productivity, expanding visibility on scheduled appointments, and measuring vendor compliance. C3 Yard's web-based yard management system (YMS) – empowers yard managers by providing visibility on yard assets, optimizing the flow of trailers from gate to gate, and automating yard driver task assignments.
Visit C3 Solutions to request a demo today.