The Internet of Things and the Retail Industry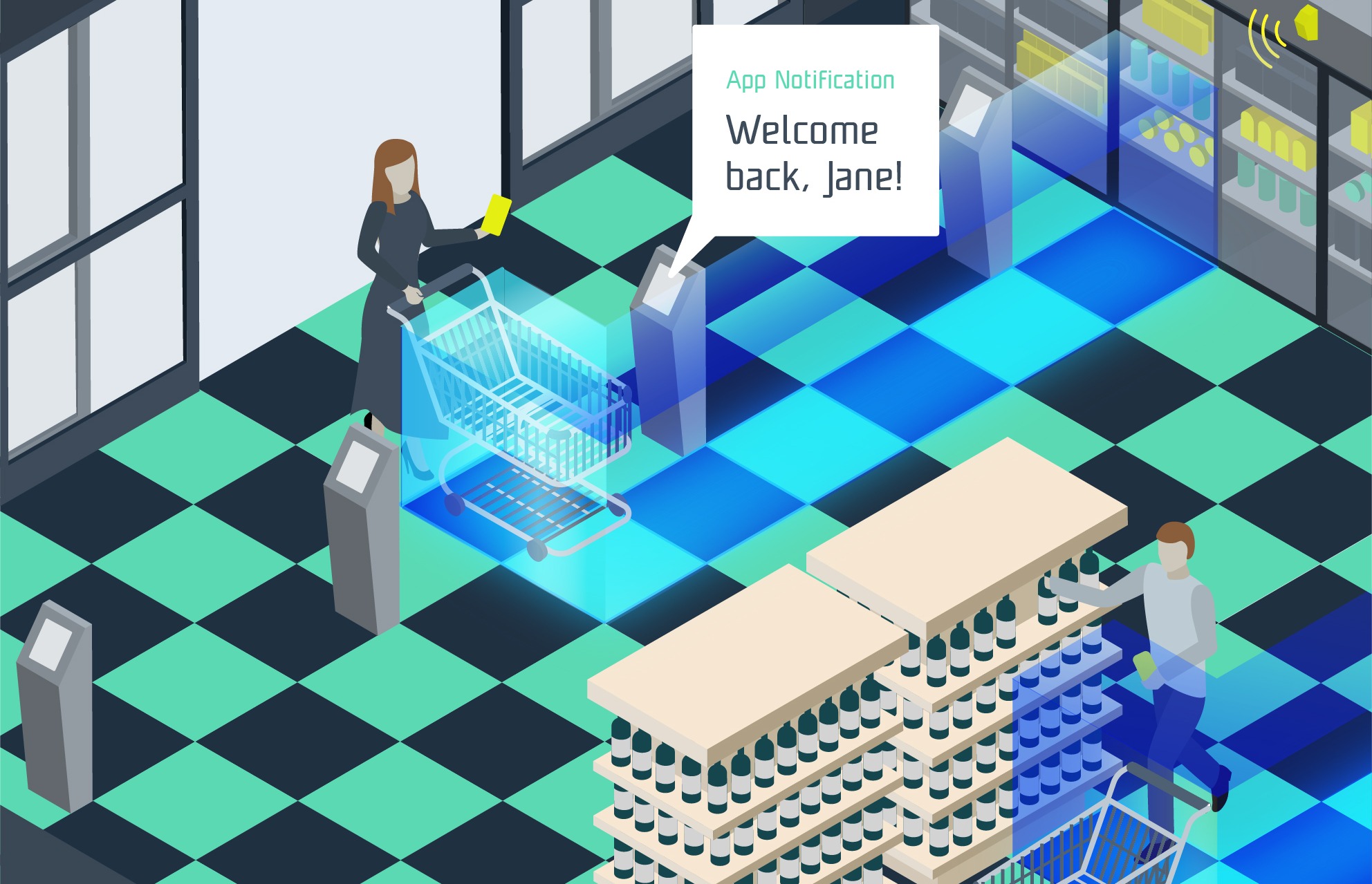 This article is part of our Retail Program.
Designed specifically to support global leaders by aiding in creating a strategic plan to help them win the retail game. Learn more about it now!


From a term that came into use in 2009, the Internet of Things (IoT) has come a long way in 10 years. You've no doubt heard about it and likely use it on a daily basis if you own a fitness tracker or smart home gadget of any kind.
It refers to the ecosystem of physical objects that are connected to the Internet and use it to communicate.
---

Content
---
What's interesting is how the use of IoT technologies to track inventory throughout the supply chain can dovetail with the kind of visibility you gain when you implement a best-of-breed dock scheduling system from C3 Solutions.
IoT lets you know what's on an inbound trailer, for example, and our solution lets you make sure that the right trailer gets unloaded, at the right door, at the right time. It's a beautiful, coordinated sequence that lets you keep all the pieces in play for better efficiency.
The Internet of Things Explained
The Internet of Things refers to the network of connected items that use the Internet to communicate. They are connected electronically via sensors that collect data like location, motion, temperature, light levels and so on. The communication is two-way, meaning IoT-enabled devices monitor their environment, collect and send data and can receive instructions and take action based on the information they collect and receive.1
IoT-enabled things are generally thought of as items that would not 'normally' communicate via the Internet, thus smartphones and computers are excluded from the IoT. Examples of IoT-enabled products include appliances, automobiles, trucks, numerous components and parts, as well as personal consumer items like clothing, mattresses, toys and smart home devices like locks and light bulbs.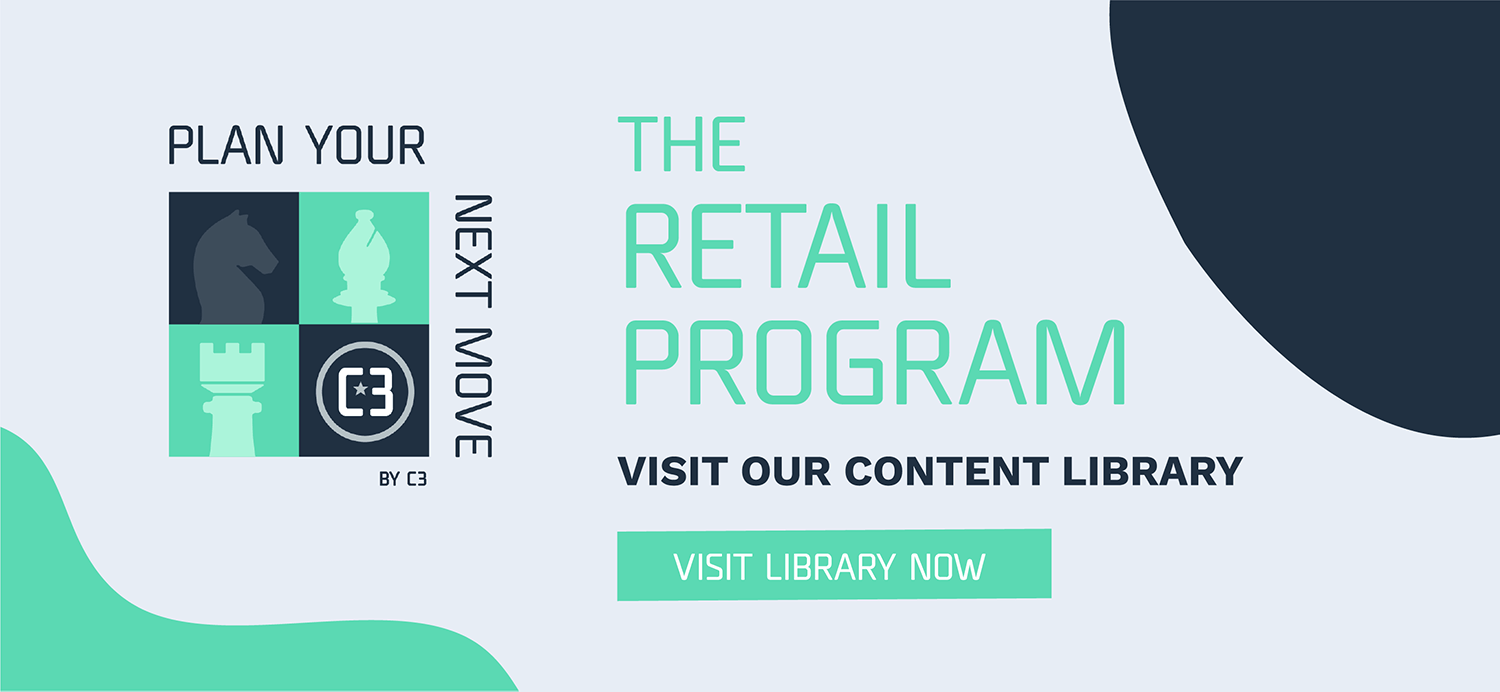 In 2015 predictions for IoT adoption were extravagant. Top analyst firm Gartner estimated that there would be 26 billion connected items by 2020, while Frost & Sullivan suggested the number would be more like 50 billion.2 Cooler heads have prevailed now, though, and Gartner's best guess was in 2019 there would be 14.2 billion connected items, growing to 25 billion by 2021.3 Other research is even more conservative, placing the 2018 estimate at seven billion (not including the computers and phones noted above) with growth to 11.6 billion by 2021.4
Whatever the correct number turns out to be, it's clear that there may have been some unrealistically high expectations for IoT four or five years ago.
IoT Evolution
Regardless of the exact number, countless factors are currently influencing the direction and growth of IoT. You can't talk retail without mentioning the 800-pound gorilla, so here's where Amazon rears its head once more as a retail disruptor. The online retailer is moving into bricks-and-mortar stores with its Amazon Go self-checkout concept, and has plans to open 3,000 of the small footprint outlets by 2021. Equipped with cameras and sensors everywhere to capture what shoppers have in their baskets, this is seen as an important driver for the IoT market, as other retailers are likely to try to follow suit. The value of the IoT market in retail is predicted to jump from US$10 billion in 2017 to around $35 billion by 2024.5
Other factors supporting the growth and attractiveness of the IoT are significant cost reductions in the costs of the technologies that make it possible. The average price of sensors has fallen from US$1.30 in 2004 to $0.38 in 2019, for example. Likewise, the cost of data transfer dropped from $0.47 in 2014 to just 4 cents in 2019.6
The anticipated arrival of 5G communications technology is also expected to give IoT a boost by allowing for faster data transfer, bringing new use cases to light and bringing it into the mainstream. Here, it is anticipated that the consumer will be the main beneficiary; as they will have access to more data, faster, enabling more comprehensive comparison shopping.7
Inside and Out
A handy framework for understanding where IoT can be applied is to understand the external and internal benefits it can deliver to the business. In retail, that breaks down into how IoT can improve the customer experience to drive revenues – the external use case – and how IoT can be applied within the organization to create efficiencies.
Driving Revenue
As noted above, providing more information to consumers is the primary method by which IoT will deliver external benefits. And it's in the bricks-and-mortar outlets that most of the benefits may be realized.
For example, this can include improving the in-store experience for shoppers by enabling location-based services such as an app that allows them to summon a clerk to their location, or request another size of an item from inside the changing room. Wearables offer retailers the ability to readily identify VIP clients, and in the case of Disney amusement parks, which hands out enabled wristbands to visitors, to monitor lineups and deploy staff to speed things up when necessary.8
Beacons are used to ping consumers in their immediate vicinity with special offers, and can also offer navigational aids within the store or mall environment.9 Digital signage promises to inform customers with real-time price changes, specials or information like the number of parking spots available and on which level in a parkade.
The customer experience is also being enhanced through the use of heat maps to analyze traffic in stores and position products better where shoppers naturally seek it out.10 Foot traffic analysis can also be applied across malls to optimize the shopping experience.
A Perfect Fit for Fashion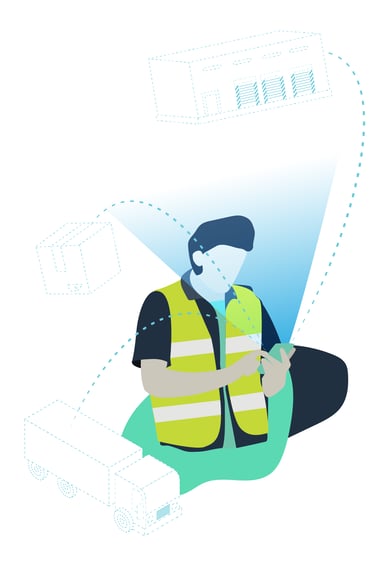 Fashion retail, particularly, may stand to benefit from the use of these technologies, as clothing is mostly all tagged already. Adding the sensors and the ability to use the location data they provide is the remaining piece of the puzzle.
Men's shirt retailer Untuckit recently developed a pilot project in which RFID tags placed on "try-on" shirts in its retail outlets collect real-time data on merchandise movement from showroom to fitting room (and back). Using a combination of the chip data, overhead traffic counters and point of sale data, sales managers can identify which exact sizes and styles are being tried on and bought.
This data shows which SKUs are bestsellers so store managers can optimize inventory levels in real-time based on shopper behaviour. It also suggests which sizes or styles can be reduced in volume due to low demand, reducing inventory cost and allowing for Untuckit to redirect their investments toward more popular SKUs, or new offerings.
The pilot also included beacon-based traffic monitoring to count, observe and measure the traffic paths of shoppers and store associates. They can also gather data on when shopper-associate interactions occur, how often, in what duration, and how they impact shopper behaviour. With its high-touch approach, understanding how associate behaviour influences shoppers is a valuable training and service insight for Untuckit.
"When people ask about examples of IoT in retail, I talk about this pilot. We have the ability to "upgrade" the physical store in a way that captures the same kind of data we get during online interactions,"
said Keith Sherry, COO of SATO Global Solutions, which partnered with Untuckit.
"Retailers looking to compete in brick-and-mortar have more tools than ever to understand shopper behavior. The key is then applying these insights to align the customer experience with expectations across all channels."11
For e-commerce, IoT payments are poised to gain a huge share. For drive-through applications or in-home shoppers, smart devices such as Amazon's Alexa can be enabled and authorized to transfer payment information via voice commands. Due to their speed and increased convenience, these transactions are expected to boom in the next four years; going from 56.5 million transactions made by payment-enabled smart speakers virtual assistants by the end of 2019 to 1,554.6 million in 2023.12
Driving Efficiency
While most of the external benefits are seen in the retail space, the benefits that help keep costs under control are largely invisible to the customer. There are exceptions to that generalization, however, with IoT-enabled inventory counting increasingly being employed in retail outlets. From smart shelves that transmit inventory positions to stockers to robots that roam around taking counts, IoT is already being employed by numerous retailers trying to keep inventory numbers in real-time to prevent stockouts.
Inventory control inside the retail DC is not typically done with roving robots, although Walmart did try drone-based stock taking in the warehouse a few years ago.13 More typical is sensor-based tracking using RFID on pallets or cartons to count and locate stock within the DC. Active tags are also enabling the continuous tracking of loads in transit, from origin to destination, giving operations managers insight into where their goods are at all times and when they will arrive.
The benefits of having real-time visibility into on-hand and in-transit inventory is obvious. First, it saves the costs associated with counting things – time and labour. Second, the accuracy affords better planning and reduces the need for safety stock. Less stock means smaller warehouse footprints are possible, saving land and infrastructure costs. In the high-speed e-commerce and omnichannel retail, this also means there is less chance of losing customers to the competition because of out-of-stock situations.
The equipment and assets that operate the supply chain, from trucks and containers to forklifts and conveyors are yet another area that IoT is being applied. The use case for asset tracking and predictive maintenance is a strong one, and it's been done for many years with solid results.
It's almost routine now for forklift manufacturers, AS/RS builders and other material handling equipment suppliers to have IoT enabled maintenance communications built into their machines. Not only does it help keep their users' distribution centres running smoothly, with lower maintenance costs and less unplanned downtime, it also affords the manufacturer a potential new source of income from the diagnostic and maintenance service.
Specialized applications have also been tried to ensure that material handling equipment is not inadvertently damaging product during the putaway and picking process. GE Appliances developed an IoT-enabled basiloid for appliance handling whose sensors will alert the user and back office to potential problems like excessive G-forces or pressure. Ensuring the product you sell doesn't receive invisible damage on your own DC premises means more satisfied customers and fewer returns.14
Bringing the Outside In
When you net the benefits that IoT can provide, both inside and outside the organization, you are essentially looking at the perfect, streamlined, transparent supply chain. Consumer data provider Nielsen refers to this as 'frictionless commerce", or giving shoppers "zero resistance from discovery to assessment to shopping to payment to fulfillment."15
It encompasses the external blandishments being offered to consumers to entice them to buy – from the cashier-less Amazon Go shop to the beacon that delivers personalized marketing messages, to the in-store experience that ensures no need goes unmet – and the back-end supply chain benefits like automated inventory control, shipment tracking, real-time inventory visibility and quality control. Meshing in-store data with full supply chain visibility gives the ability to use predictive analytics to optimize inventory flows. "Speed and convenience will drive behavior – and every millisecond reduced is a battle won," Nielsen says.16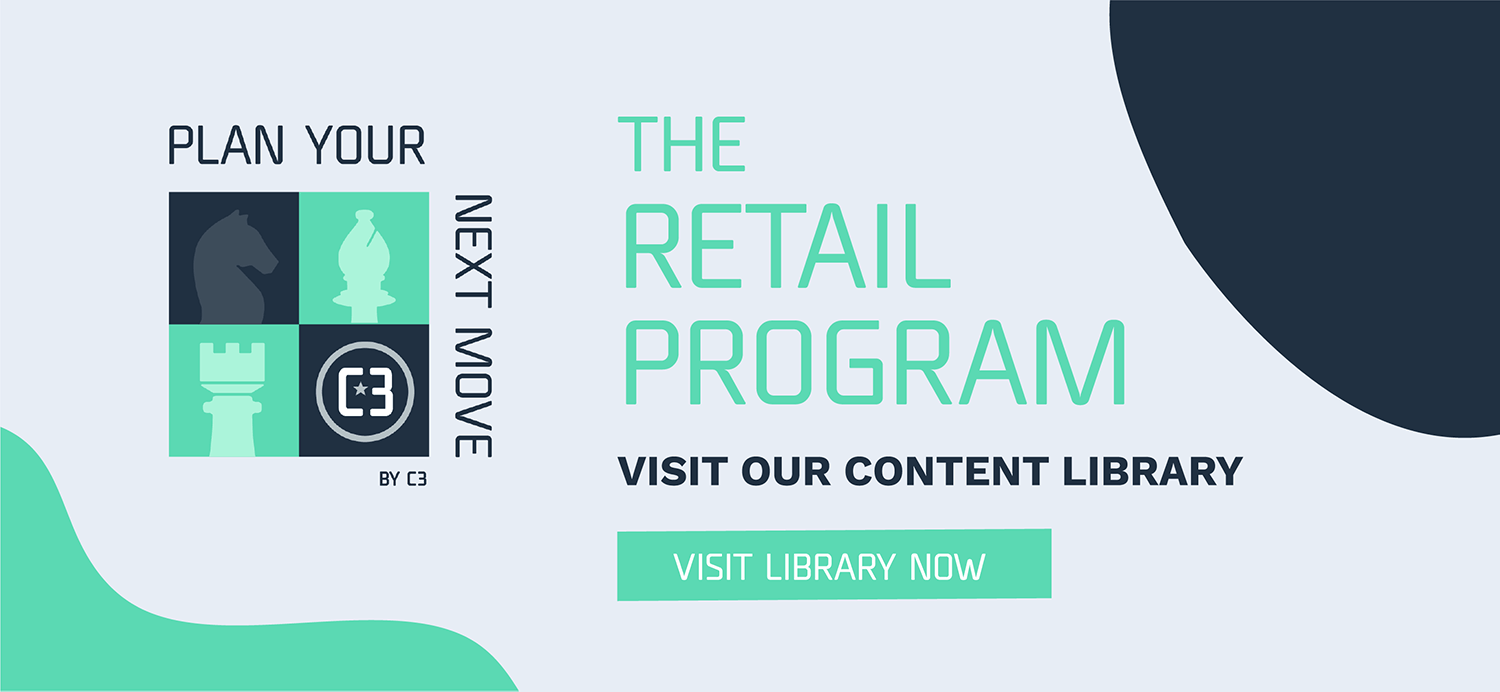 REFERENCES:
[1] "How the Internet of Things will change your world", Kate Lee, Supply Chain Quarterly, Q1, 2015.
[2] The Internet of Things and the Modern Supply Chain, C3 Solutions, 2016.
[3] "Gartner identifies top 10 strategic IoT technologies and trends", Gartner media release, November 7, 2018.
[4] "State of the IoT 2018: Number of devices now at 7B – Market accelerating", Knud Lasse Lueth, IoT Analytics, August 8, 2018.
[5] "IoT in retail market to cross USD 35 Bn by 2024", Global Market Insights media release, August 30, 2019.
[6] Future of IoT, Rahul Rishi & Rajeev Saluja, EY, 2019.
[7] "5G, AR and frictionless commerce: Nielsen illuminates future of retail and consumer packaged goods", Nielsen media release, October 22, 2019.
[8] "The Internet of Things (IoT) in the retail industry", Digiteum, May 31, 2019.
[9] "The future of retail: How IoT is transforming the retail industry", Diana Maltseva, ClickZ, May 17, 2018.
[10] "The Internet of Things (IoT) in the retail industry", Digiteum, May 31, 2019.
[11] "SATO Global Solutions partners with leading apparel brand UNTUCKit to optimize inventory through RFID and inventory visibility", SATO Global Solutions media release, January 15, 2018.
[12] New technologies empowering seamless retail, Juniper Research, Morgane Kimmich, September 2019.
[13] "Walmart testing drone in warehouses", Anne D'Innocenzio, Inside Logistics, June 3, 2016.
[14] "GE Appliances opens US$55 million smart DC", Inside Logistics Online Staff, Inside Logistics, June 18, 2019.
[15] "5G, AR and frictionless commerce: Nielsen illuminates future of retail and consumer packaged goods", Nielsen media release, October 22, 2019.
[16] "5G, AR and frictionless commerce: Nielsen illuminates future of retail and consumer packaged goods", Nielsen media release, October 22, 2019.