How Yard Management Can Defend Against High Warehouse Costs.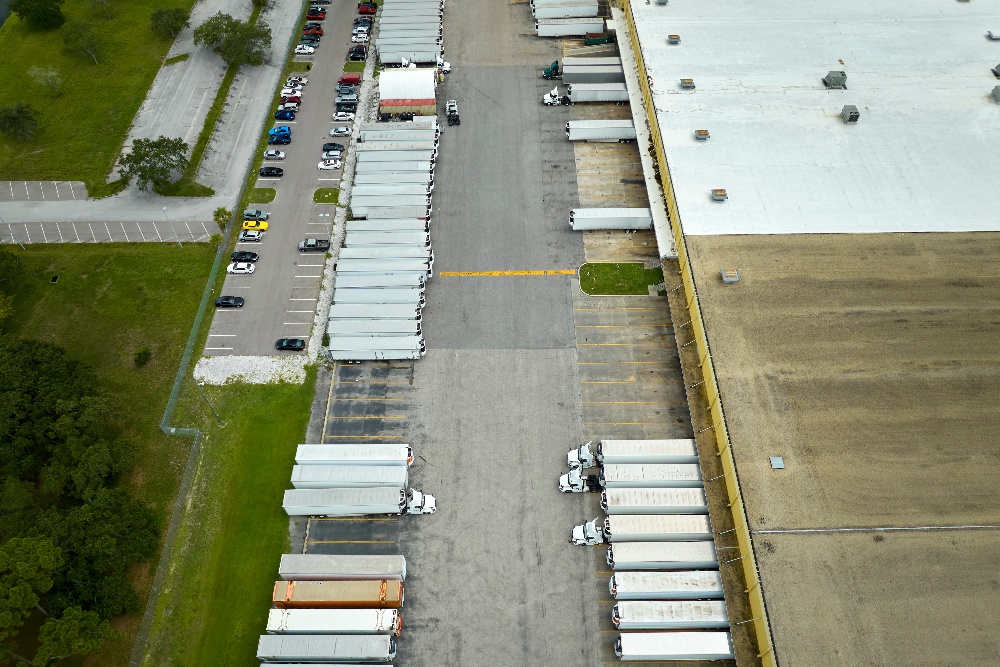 The cost of warehouse space is at record highs, and vacancy is correspondingly low. This has put a squeeze on companies that need warehouse space as rents soar and facilities are harder to find. But there are actions you can take to take some of the pressure off.
The State Of The Market
The Pandemic had a huge impact on the commercial real estate market, with the e-commerce boom prompting retailers to make massive investments in warehouse space to accommodate direct-to-consumer inventories. Add to that the increasing cost of borrowing, and newbuild construction has also taken a hit.
All this means a tighter market and higher costs for companies trying to lease or buy a warehouse. The commercial real estate market is tight. According to Cushman & Wakefield, the overall Canadian industrial vacancy rate climbed slightly to 1.6% in the second quarter of 2023. Vacancy remains at historic lows and is still well below the five-year pre-pandemic average of 4.1%.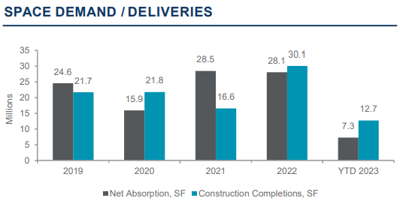 Source: Cushman & Wakefield (Canada National , Industrial Market Beat Q2, 2023)
Rental rates also continue to climb, although at a slightly slower rate, as recessionary fears have risen. In major centers like Toronto and Vancouver, rates have seen double-digit increases over the past couple years, and will not likely see declines, as a slowdown in new warehouse construction will mean further pressure on vacancy.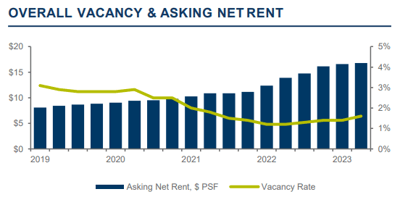 Source: Cushman & Wakefield (Canada National , Industrial Market Beat Q2, 2023)
Subsequent to the pandemic, the war in Ukraine, uncertainty in trans-Pacific shipping and growing threats from climate-related disasters and stronger storms, like the hurricanes that regularly threaten US east coast ports, not to mention labor unrest, have all contributed to an increasingly conservative approach to inventory.
Many companies that once were operating on a very lean, or completely just-in-time model for inventory management have now shifted their strategy and are holding more safety stock. That increases demand for warehouse space even further.
Survival Tactics
Shippers have had to resort to new tactics to find space, including moving further away from major centers to less popular, and thus cheaper, greenfield locations; looking further ahead when leases come up for renewal; and even leasing multiple locations when a single space that is large enough cannot be procured.
But higher rents cannot be avoided, which puts the pressure on shippers to maximize the use of available space. When space costs $21 per square foot to lease – which is the average cost in Vancouver, for example – you definitely want to ensure you're not wasting what you pay for. One of the ways smart DC managers are doing this is by storing more in temporary locations, such as trailers in the yard, to better use the available space around the warehouse. With more safety stock being requested, it has to go somewhere.
Yard Management To The Rescue
That's where a service such as C3 Yard comes into play. When you have a busy, expensive warehouse or distribution center to operate, and some inventory stored outside in containers, keeping tabs on the flow and location of the trailers and trucks on your premises is key to optimizing the use of resources.
Yard management automation takes away the inconsistency and errors that are common in manual processes. It simplify processes and manages the complexity that is inherent in managing a large – or small – yard. That entails speeding up communication, taking the guesswork out of trailer locations, and optimizing the locations of trailers based on what they contain and when they will be needed again.
It becomes possible to manage more, in less space, and with less labor. All that translates into lower costs, which helps to offset the increased price of the facility rental.
In fact, our research shows that using an automated yard management system such as C3 Yard can improve warehouse throughput by more than 12%,boost trailer utilization by up to 15%, and save up to 30% in shunt driver costs.
Additional benefits
If pure cost savings isn't enough to convince you of the benefits automating yard management, it has other bonuses. These include better safety, thanks to improved oversight, and increased accuracy in inventory management. It also allows for improved monitoring of the condition of equipment and yard tractors.
In a world where warehouse costs are going through the roof, it's good to know there's some relief to be found outside the building. The yard is a hidden source of savings when you use it to its full advantage, and adopting an automated yard management system is a sure way to unlock those savings.