E-commerce and Last Mile Logistics: A love story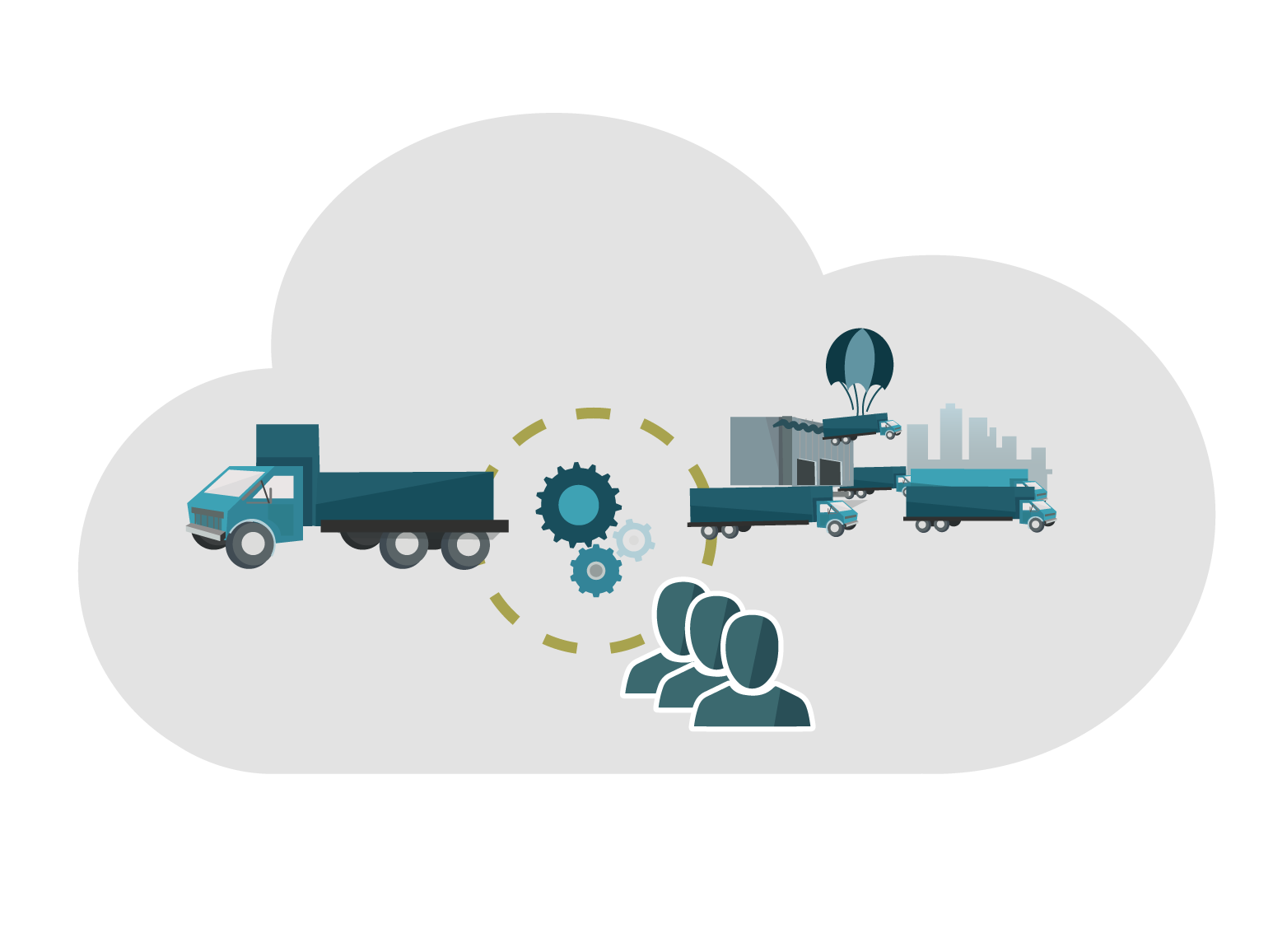 You may wonder how a yard management and dock scheduling software provider can be an expert on the topic of last mile logistics. We'll get to that; but first, let's start by reiterating the basic definition of last mile logistics.
Last mile logistics refers to the final step of the delivery process from a facility to the end customer.
As everyone is aware, the growth of e-commerce over the past 20 years has made last mile logistics a strategic strength for retailers. Furthermore, e-commerce gave birth to omnichannel selling; opening the floodgates for manufacturers and wholesalers to sell directly to consumers, transforming last mile logistics into a strategic element for all channels. But that's not all…
E-commerce and Parcel Post: A match made in e-heaven
Not only do most SaaS providers - like C3 Solutions - have customers in each of the channels listed above, but (and what's currently looking like most importantly) are also serving the parcel & post industry; who are definitely the big winners in the e-commerce boom.
As consumers are witnessing speedier delivery service and aggressively competitive pricing, they may find themselves wondering:
★ How can businesses achieve this level of competitiveness when gas prices, the driver shortage, and general transportation costs continue to rise?
★ Is it simply that the parcel & post companies who have gotten smarter?
★ Is there anything else going on?
Regarding the parcel & post industry, you can be sure that yard and dock management service providers are in the front row seats when it comes to automating the parcel & post processes in order to optimize the turnover of trucks at the sorting centers.
Of course, fleet tracking and routing optimization softwares play an important role in efficiently delivering the last mile - essentially helping to offset some of the costs associated with speedy delivery. In most cases, best-of-breed yard management systems can help sorting centers improve product throughput anywhere from 10% to 20%.

How exactly is E-commerce shaping the other industries?
Getting back to manufacturers, wholesalers, and retailers. Not all companies have private fleets, and therefore don't have direct control over last-mile logistics; despite being a key metric to many.
One E-commerce retailer (who does not have a private fleet) explained that although they used to have appointments for their inbound receiving containers and truckloads, their contents (i.e.: number of POs, number of line items, pallets vs floor loaded) were unknown to their dock receiving team. Unload times would vary unpredictably, making the order fulfillment date precarious and thus the last mile delivery even more difficult to plan.
With the integration through web APIs of our dock scheduling system with their ERP & WMS software, our software contributed to their ability to better plan their last mile logistics, optimize the routes and even in obtaining better rates.
Let's be clear, last mile logistics is not the reserve of E-commerce companies. A traditional furniture retailer implemented our dock scheduling and yard management software. From the beginning of the evaluation process, a key metric in their business is to respect the promised delivery date to the consumer - "at any cost'', was what the VP of operations said.
Once the salesperson in the store provides the customer a delivery date, the business operations will need to deliver on the promised date. By replacing the load sheets, traditional electronic calendars, and spreadsheets, we were able to provide the missing communication links in their supply chain and execution systems; giving them true supply chain visibility and better control of their last mile logistics.
Recognizing that our traditional value proposition consisted mainly of reducing driver wait times, optimizing dock door turnaround times, minimizing yard moves and automating the dock appointment process, we now realize that our clients and industries are increasingly having a holistic approach to delivering products; which now includes last mile logistics.
This shift further demonstrates the need for converging the best-of-breed information systems in order to provide seamless supply chain visibility. So if your business is concerned about last-mile logistics, take a moment to reflect on potentially optimizing your process upstream.