Achieving Supply Chain Visibility: Real-World Case Studies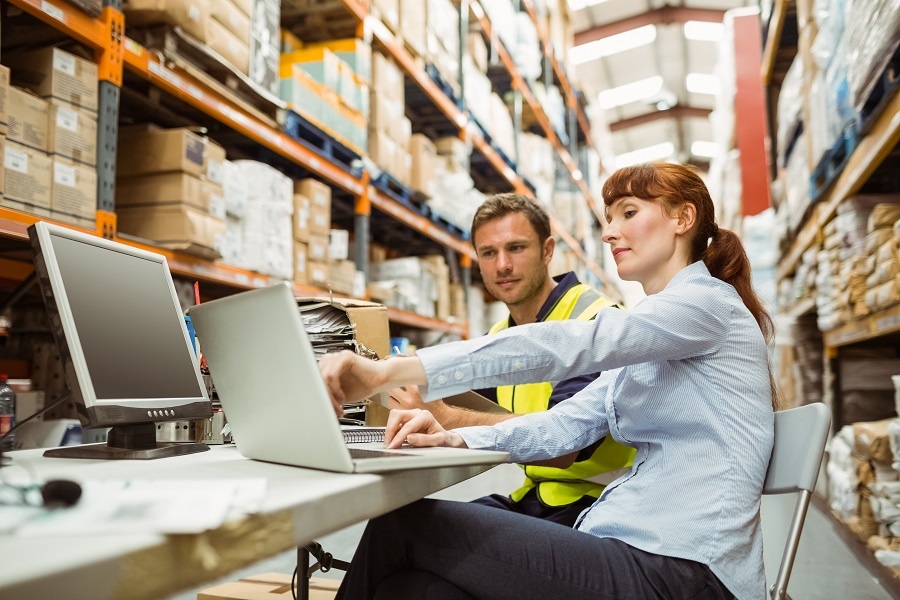 This is an excerpt from C3's White Paper: "Supply chain visibility: Illuminating the path to responsive, agile operations" by Gregory Braun Senior, vice-president, C3 Solutions.
There are many supply chain pitfalls and risks that visibility can help you avoid. Here are some real–world examples showing how various organizations have improved supply chain operations by employing visibility tools.
Example 1: Regulations and Accountability
Compliance with regulations is vital for a smooth-running, cost effective supply chain. Tripping over regulatory hurdles can cost you in many ways, from financial penalties to increased red tape to delayed shipments and even legal proceedings. New rules are constantly coming into effect; electronic logging for truck drivers is just one of the newest requirements in North America. Visibility tools can ensure that you have the data required to meet the regulatory requirements, while at the same time offering additional benefits.
In this webinar, a consumer products manufacturer ships to destinations around the world from one central distribution center in the United States. A mix of containers and trailers come inbound and there are many outbound carrier loads. Importing and exporting represent a significant part of their business, so trade compliance and safety go hand-in-hand as the key to smooth operations.
Their challenge? Manage the risk without slowing down the pace of logistics. They achieve it by using a cloud-based system that all supply chain partners can access in order to collaborate.
Specifically, they utilize a scheduling system that was instrumental in helping them achieve step one of their C-TPAT (Customs-Trade Partnership Against Terrorism) certification. The system forces accountability through managed user access, and digital copies of shipping manifests are linked with the load/appointment data. Audits and any faults found are executed and dealt with in real time.
With an external portal for access, suppliers, clients and carriers all have real-time visibility into activities. They also get alerts on delays, faults and amendments. The central database makes it simple to execute audits.
Example 2: Site Productivity
Ensuring you know what's coming and going from your docks is crucial to supply chain efficiency. Visibility into your own site's operations is key to productivity. If you know what's coming, and when, it means you have control over your inventory and can use that information to ensure you have product on the shelf or on your customer's doorstep when it's promised.
Likewise, if you know where your assets are within your own yard, you can use them effectively. It also allows you to improve planning and know what your production priorities are for outbound freight. Finally, you have the ability to see and manage exceptions, in real time.
Our first case in this category involves a fruit and vegetable supplier that was experiencing daily wait times for drivers at its distribution center. Although they had a structured appointment scheduling processing place, it wasn't preventing the delays.
The problem? Both the scheduler and the carrier booking the appointment were missing critical data. They did not know how the trailer was loaded, or what type of trailer it was.
To fill this void they integrated scheduling software with the WMS. The relevant information tied to the purchase orders was made available to the scheduling software. The carrier went online to complete the required information before the appointment could be approved. Using rules and algorithms, the scheduling software now calculates the best available time slots for the carrier to select. Driver wait times have been all but eliminated and dock door turnaround times have been vastly improved because the right load is arriving in the right part of warehouse at the right time.
In a second example, a manufacturer has a plant in Monterrey, Mexico and a DC in Laredo, Texas. The two sites are only 180 miles apart, but the company lost sight of its product as soon as it left Monterrey. They were unable to plan because they didn't know when the truck would get to Laredo.
This is a situation created by manual processes. The paperwork for the hand-off at the plant to the carrier, then to the Customs broker, then to the US carrier is all manual, robbing the Laredo DC of any insight into the shipment's whereabouts or projected arrival time.
With a cloud-based scheduling system now in place, the Monterrey plant enters the information about the load destined for Laredo, uploads the documentation and assigns the carrier. The departure time is captured. The broker is able to monitor the state of the load and update the system, giving the Laredo team the real-time data they need to plan for the load's arrival. A bonus: everyone is accountable and nobody can say they didn't know.
Example 3: Interaction Among All Parties
As we have noted, supply chain visibility is not just about sourcing and sorting your own information. At some point you also need the cooperation of your partners if you want to extend your visibility upstream and downstream. Issues such as privacy and security need to be addressed, and alignment of goals is essential.
Our first case study illustrating collaboration is a retailer managing inbound containers at a seaport. The retailer receives emails with spreadsheets containing lists of containers and POs arriving at port. Then another set of emails for clearing Customs, and another one for delivery to their distribution centers.
To address the duplication of efforts, eliminate spreadsheets and waiting for emails to arrive, the Customs broker was given access to the scheduling system. The broker uploads the information and updates it directly in the cloud-based system.
The retailer is thus able to see the load information in real time instead of waiting for the daily spreadsheet dump. Now it's easy to schedule shipments to the various DCs and assigning carriers is simplified. Users don't have to wait for the trickle-down of information after the broker emails the spreadsheet. Everything happens at once, and everybody is in the loop.
A second example involves a 3PL. Their mission is to provide warehousing and transportation services more efficiently and provide superior visibility for their clients. How do the leaders achieve this? By leveraging a collaborative platform.
A multi-tenant third-party warehouse operator wants his clients to have real-time insight into the status of inbound loads from suppliers, and outbound loads to the final customer or store. But they need to ensure that each client has complete data security and privacy.
Luckily, cloud-based collaborative systems are now sophisticated enough that this is possible. The 3PL can manage the roles and permissions of users so that carriers, suppliers and the 3PL's clients all see their own data and interact within their respective boundaries. Adding data integration feeds, supplying important shipment data such as POs, can help to further enhance productivity.
In a final example, a national retailer uses an appointment portal to schedule all the deliveries to its stores. Suppliers receive alerts when the carrier delivers the load to the store. They can follow the progress of the delivery from the moment it leaves their facility, allowing them to avoid late deliveries and receive confirmation that the product has been received without anomalies.