3 Key Tips to Becoming A Shipper of Choice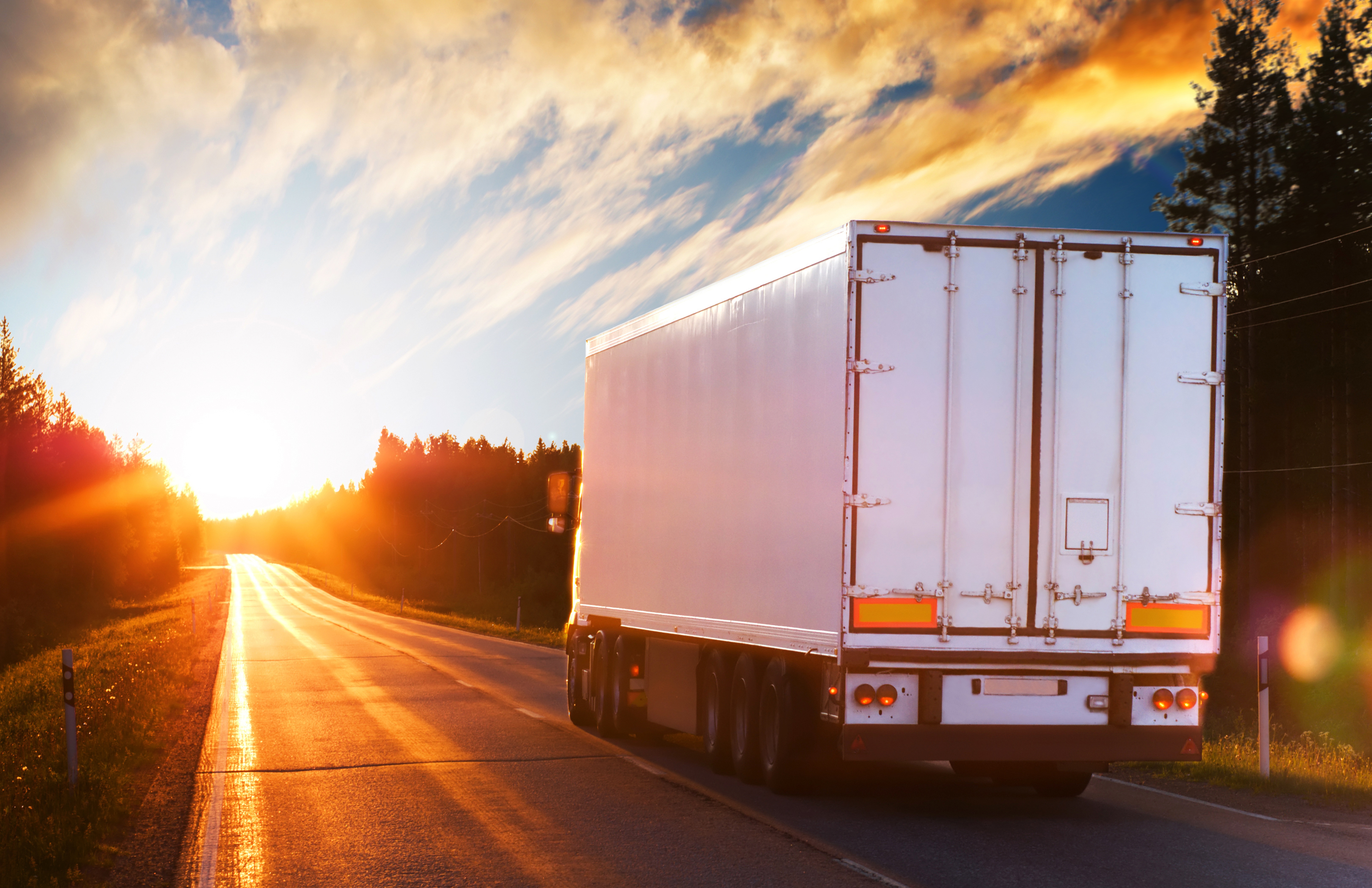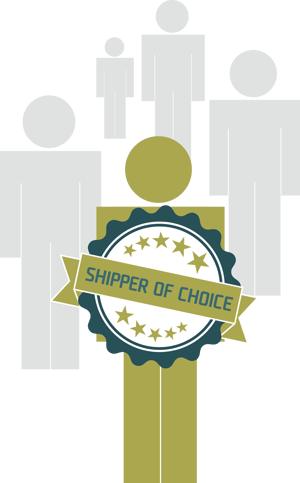 There are many blogs and advertisements out there that provide recommendations about how to become a shipper of choice. What makes this blog different is that it is a summary of advice obtained from logistics professionals i.e. our customers. The conversations we've had with these people are so practical and down to earth that I wanted to share them with you.
I don't want to go into great detail as to the reasons why a business should be a shipper of choice or carrier friendly, (see our white paper on the subject) other than to summarize the following.
Driver shortage is an issue that will be current for many years.
Driver detention charges are insufficient compensation for carriers to want to keep you as a customer.
Turning around drivers quickly is the best way to keep your rates low.
The transportation market is so tight that carriers can be selective – meaning they'll turn down the sites that are the most disorganized.
One size doesn't fit all
Everyone's transportation network is somewhat different, thus the formula to becoming carrier friendly cannot be the same for all. I have therefore tried to obtain practical tips for varying situations, including:
Collect network
Prepaid shipments
Direct store deliveries versus inbound to a distribution center
So let's begin…
Collect Network
For a distribution center (DC), managing a collect network means that it is responsible for paying and organizing the pick-up of purchased goods at the vendor and then bringing the merchandise into the DC. One way to help carriers is to be flexible on the pick-up and delivery dates (read appointment window). An example is to allow a 5-day delivery window. This means that when the company issues a PO for goods, the carrier can bring the goods +/- 2 days around the PO's expected delivery date. In other words, the company is telling the carrier to organize the vendor pick-up whenever it suits them as long as the product arrives at the DC within the 5 day window. Obviously, the vendor needs to cooperate and be flexible (thus the term supply chain partner).
Be flexible
This flexibility allows carriers to better plan their routes, maximize backhauls and reduce the logistical pressure that is on them. When carriers schedule appointments with the vendor to pick-up the goods, they are still held accountable for on-time performance – this doesn't change. If timely pick-up times are too difficult to arrange, then a drop & hook program, requiring the collaboration of the client, vendor and carrier, would be desirable.
Instead of trying to perfectly synchronize both an appointment time with the vendor and then a live appointment time at the DC, companies can further facilitate the carriers' performance by implementing a drop program for the inbound receiving of their collect freight. This relieves the pressure on the carrier to respect both a vendor pick-up appointment and the retailer's inbound delivery appointment. Ideally, companies should maintain a secured yard that is accessible 24/7.
Due to human nature and the importance of collaboration between the company, carriers and vendors, the logistics/transportation team members within the company should conduct monthly conference calls with the carriers in order to listen to issues that arise and to apply corrective actions. One company titled their program the 'Carrier Captain Program', where each member of the logistics team is responsible for reviewing a select group of carriers' performance and other elements such as route lanes, EDI issues and generally how well the drivers are being treated.
Prepaid Shipments
There are very few companies (be they retailers, grocers, general distribution) that can say that 100% of their freight is collect. Prepaid shipments are inevitable, and certainly practical in many situations. With prepaid shipments, the big win here is to have the carriers obtain their appointment times in an efficient manner and once they are on site, to turn them around quickly.
Increase your scheduling process efficiency
A scheduler I was speaking with received between 200 and 300 emails per day for appointment times. Not all appointment requests were straight forward, and delays in responding to the appointment requests were aggravated by the need to consult the merchandising department to validate information or prioritize loads. Multiple software platforms and different departments influence the scheduling priorities, and the lack of integration within these systems creates a lot of manual work for the scheduling team. Regrettably, their offices operate much like a call center. All these delays between the time a carrier asks for an appointment and the final approval are wasteful and frustrating for the carriers. As testified by an operations manager in a recent webinar, they often need to phone two or three times to get their appointment time approved.
Part of the solution, is to provide an on-line scheduling portal that your carriers can use to request appointments. The scheduling portal needs to be configured in such a way that when carriers book appointments on-line, the vast majority of requests are approved automatically – thus eliminating a very frustrating waiting period.
Brokers are particularly sensitive to this as their role, primarily in filling LTL shipments, is to quickly fill trucks and maximize the efficiency of the routes. By not having to wait for a reply email from the retailer the broker can immediately turn around and book the routes for the rest his clients.
How about Direct Store Deliveries (DSD)?
There are several segments of the retail industry where funnelling all the goods through the distribution centers doesn't make sense. Items such as perishables in the food related industries all the way to heavy construction material in the home improvement centers. For these retailers, the two or three dock doors are insufficient to allow a ''first come, first serve'' approach and therefore need to:
have a door reserved for a drop and hook program from their DC, and
schedule appointments for all the DSDs.
Provide an on-line scheduling portal to your carriers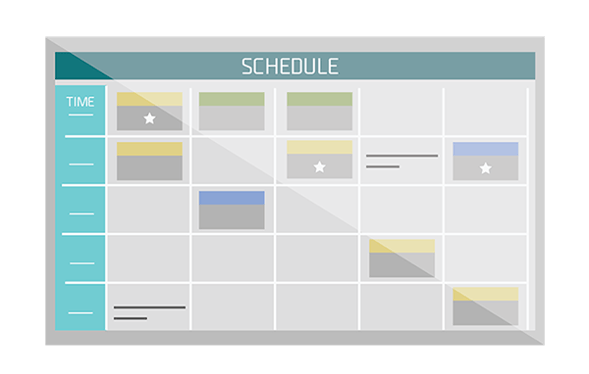 What frustrates carriers and vendors when calling or emailing the stores for appointments is the delay in obtaining a response. Obviously, a store won't allocate a full-time person to the scheduling task. In fact, during the day it is reasonable to assume there is only one person staffing the warehouse area. Between checking stock, unloading couriers and responding to inquiries from the floor personnel, the appointment requests will often land into voice mail and the emails will get answered… whenever! As testified by a client, in addition to saving over an hour of labor per shift answering phone calls and emails, the carriers and suppliers love the simplicity of an appointment scheduling system which allows going online, requesting their appointment times and obtaining an instantaneous confirmation on the portal and by email.
"This way is SOOOOO much easier than calling every store and sitting on hold J", says one carrier CSR. "Just wanted to say I booked my appointment on the web this morning. I love it! Wish we could do it for all of them J", writes another.
The other area that frustrates carriers is when non-compliance issues are late being reported. With the online scheduling system and the email contacts being current, fault reporting is easily triggered by the stores and reported promptly, facilitating the carriers ability to address, inquire and to correct – all contributing to a better carrier relationship.
Beyond the Systems and Processes
A recurring comment made by all whom I've spoken with touches on the human factor. Whether they have the best systems and processes in place or not, the logistics professionals talk about their carriers with a customer-centric regard. In summary, you'll hear them say:
Hire staff that truly enjoys their work (in relation with carriers and vendors)
Don't be an annoyance to carriers
Don't try to micro manage the carriers you have under contract
Give them great service
Make the facilities pleasant for the drivers when the visit your site
These people have the right attitude – the essence of being a shipper of choice!
I'd like to conclude by providing you a personal story and then a quote. In a previous position I pushed hard to implement a new program with a distributor partner. My manager questioned the initiative since the savings for our company were not significant. I answered that I believed the improved process, in collaboration with our distributor partner, would make it easier to do business with us and improve the service to the end customer. The savings, albeit soft at first, would trickle through the chain and benefit all. Luckily he agreed and supported me thereafter and rightly so.
When savings aren't always apparent or significant at first, initiatives can be productive simply by understanding that what is good for your partners will in turn be positive for you. This same spirit should guide all companies to becoming a shipper of choice.
Finally, here's a quote I picked up in a recent quarterly supply chain magazine[i], ''Stop thinking about supply chain from an operational perspective for addressing costs or customer service issues.'' … ''If it's weak or inefficient, it's hurting everything else.''
Well said.
****************
[i] Supply Chain Canada, Volume 1, Quarter 2 2015. Published by SCMA. Quote in an advertorial from Mike Croza, Managing Partner at Supply Chain Alliance in a recent edition of the Supply Chain magazine