3 Ways Warehouses Can Adopt Modern Technology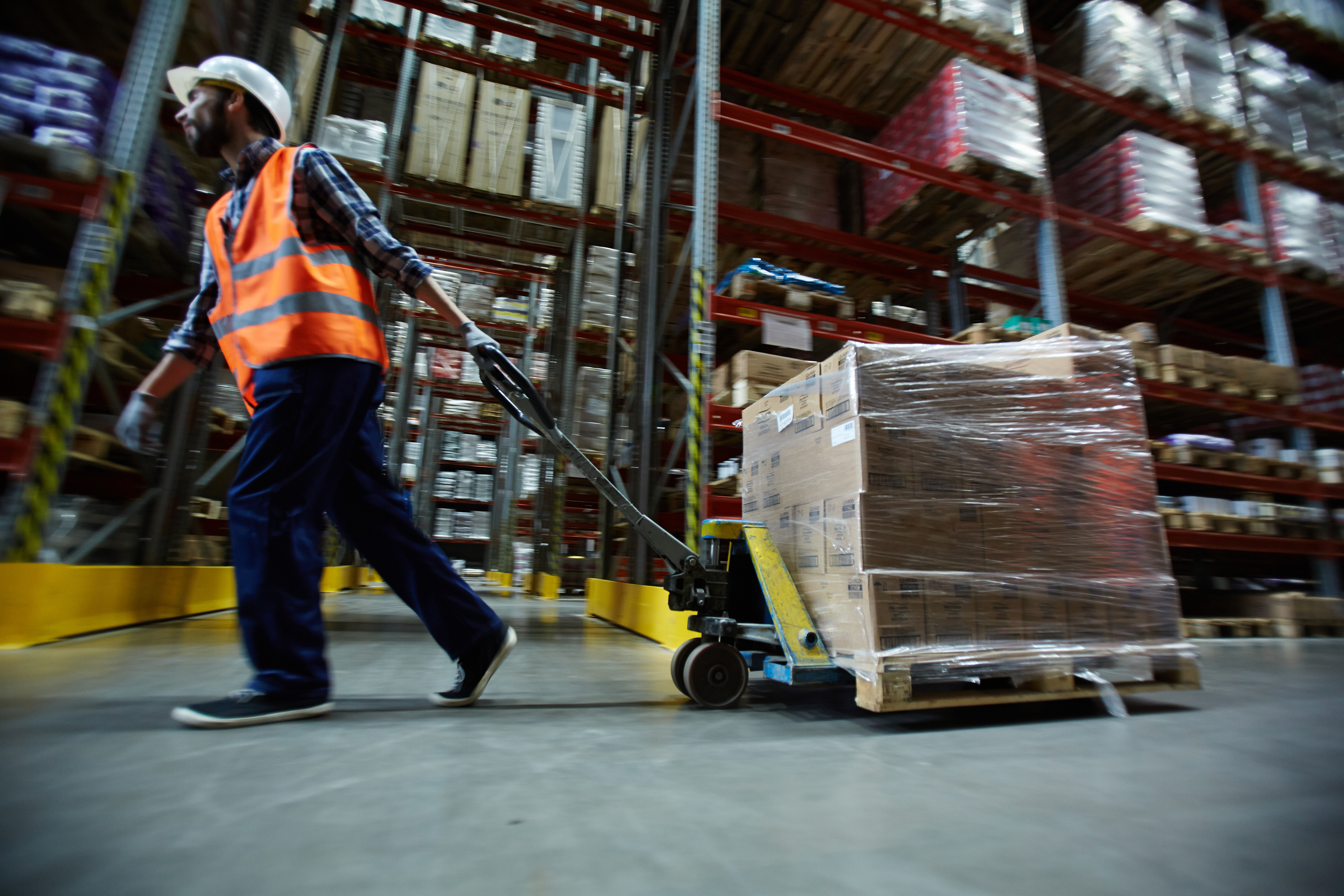 Inefficient warehousing practices are a serious issue. Essentially, the warehouses of yesteryear can no longer accommodate today's volumes. Spikes in demand result in more raw materials and machinery to accommodate a larger supply of consumer goods. American commercial real estate data provider, Reonomy, reports that Amazon spent $164 million, and Lowe's spent $17 million on the construction of new warehousing in 2021.
Over the past decade, retail and e-commerce players have invested in warehousing by creating newer facilities with AI and automation adaptability. Despite these efforts, the 1 billion square feet of space built over this time accounts for only 11% of the available warehouse space. According to CBRE data, the remaining 89% of warehouse space may be unsuited to support modern e-commerce processes.
This is mainly because these warehouses are older constructions with an average age of 34 years. These facilities are quickly turning obsolete as they fail to adapt to automation. As mentioned earlier, the Amazons and Lowe's of the world can afford to build new facilities to store cargo. But not every player has access to that level of infrastructure. There is also the question of land scarcity. There is no more land for warehouses in the most sought-after locations like New York-New Jersey, or Southern California.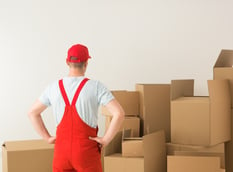 Lack of warehouse space is a hazard for most players and one of the major causes of global supply chain disruptions. As a result of the lack of storage space, ships have to stay at port longer, waiting to be unloaded, leading to port congestion. In addition to other consequences caused by prolonged berth times, this directly leads to slower supply chain networks.
Logistics firms are turning to simple methods to deal with the lack of warehousing. We see multi-storeyed warehousing and storage facilities located further away from port towns. But these solutions incur higher costs for all parties involved. For many companies that can't afford the higher costs, finding better ways to utilize current warehouses is fast becoming a more straightforward solution to the current problem.
Another solution many players have adopted is warehouse management systems. As part of supply chain transportation management, WMS systems can help track inventory and storage space while providing important information, like when facilities will be emptier. But present-day warehouses may not be fluid enough to be a part of such systems. So how can warehouse managers and corporations ensure that their facilities keep up with the times? We look at ways warehouses can adapt technology to increase cost efficiency and performance.
Three Ways Warehouses can be Modernized
1. Get Rid of Underperforming WMS Systems
Some businesses utilize in-house warehouse management systems. Unfortunately, in many cases, these systems cannot be linked to other transportation management systems and end up underperforming. Companies may also use systems with only a few features, lack detailed dashboards, or more. Warehouses may also be manually measuring or weighing boxes and pallets.
These errors can be mitigated by using a state-of-the-art warehouse management system (perhaps via 3PLs) that contains relevant features and integrations for all your needs. Everything from delivery timings to weight and SKU quantity can be done using a modern warehouse management system (WMS) connected to various devices and other systems in the supply chain. These systems can help warehouse managers avoid manual processes and get more efficient, error-free data.
WHITE PAPER

The Future is Hyperlocal

How downsizing in the downtown core can future-proof your e-commerce distribution.
2. Incorporate Scanning Technology
Scanning technology can help warehouse staff catalogue items and eliminate data entry simultaneously. Thus, operators can focus on the actual picking of cargo, making the process safer and smoother. Scanning technologies like RFID tags, and barcodes, allow operatives to do away with administrative work, thus increasing productivity. Various warehouse operations, including receiving, dispatch, stocking, and more, can benefit from scanning technology.
3. Invest in Dock Management and Scheduling Software
Poor warehouse management can lead to consequences like unhappy customers and untimely delivery. All this is bad for business in the long run. Warehouse managers need to not only keep stock of incoming and outgoing inventory, but they also need to be mindful of newer shipping strategies to be able to participate efficiently. Methods like drop shipping, cross-docking, and more lead to different delivery expectations from warehouses. As a result, dock management and scheduling play a direct role in warehouse management.
Shippers can reduce the risk of inconsistencies and improve warehouse management by implementing dock scheduling software (DSS) and following a few tips to enhance their dock scheduling operations. Of course, the path is not always clear, so companies should consider working with a third-party provider, such as C3 Solutions.
Automated solutions are everywhere today, especially as technology improves in affordability and sophistication. The traditional warehouse typically lacks automation solutions such as gravity-fed racking or pick-to-light systems in companies with larger budgets.
On the other hand, warehouses that have sprung up recently are equipped with tools and systems that support automation, making their operations paperless. Meanwhile, future-proofing outdated warehouses will require adopting technological solutions as the way forward.
To modernize your warehouse operations systems, consider yard management and dock scheduling partners to streamline processes. You can look at C3 solutions for real-world benefits. Find out more by contacting C3 Solutions online or calling (514) 315-3139.
WHITE PAPER

The Future is Hyperlocal

How downsizing in the downtown core can future-proof your e-commerce distribution.