What is Supply Chain Agility, and Why is it a Game-Changer?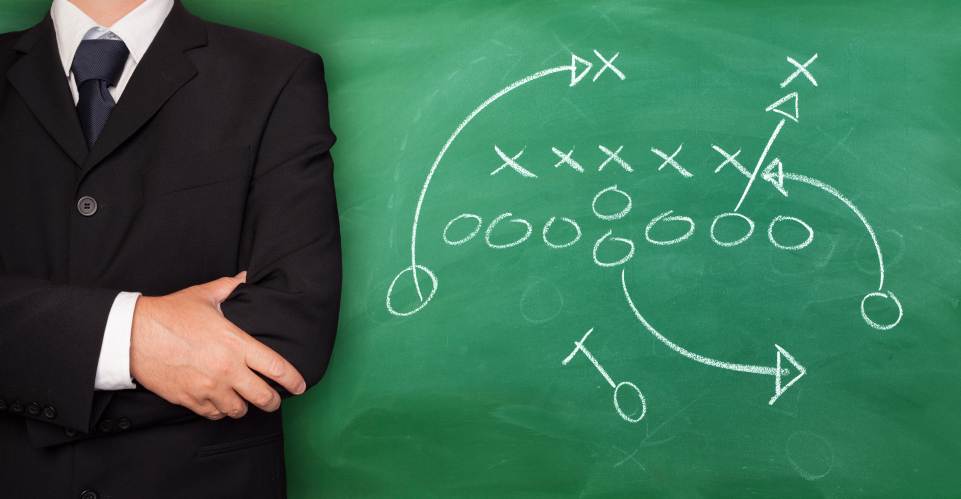 When we hear the word 'agile,' most would think of athletes and fitness. But in business parlance, agility is understood differently. It is the ability to adapt seamlessly. This agility or flexibility is an important aspect of various business systems in use today. In the context of supply chains and logistics, agility refers to how quickly businesses can adjust to the latest developments in the industry.
Whether it's last-mile delivery technology, logistics and freight tracking, or yard and dock management solutions, agility is a feature all these systems need to possess. Agile logistics systems can react quickly to unexpected delays, changes in the environment, and more. As a result, businesses can expect growth and higher customer satisfaction. This article highlights the importance of supply chain agility, what it means to be agile, and strategies and best practices you can incorporate into your supply chain.
What is Supply Chain Agility?
Supply chain agility essentially refers to the network's flexibility to react to market conditions and consumer demand changes, anticipate problems, resist losses, or even bounce back from unexpected disruptions like the COVID-19 pandemic or the Russia-Ukraine war.
To build an agile supply chain, a business must have the resources to:
Optimize and improve logistics operations efficiently.
Easily implement the latest technology and automation.
Gain visibility into operations and access real-time data.
Supply chain agility can be divided into two main categories: structural and operational. Structural agility refers to a business's ability to manufacture and serve across product lines. Operational agility, meanwhile, is more the capability of businesses to utilize resources for optimal output. For supply chain networks to thrive, both these aspects are important. In this context, we look at operational agility and how businesses can meet consumer expectations and optimize business costs.
3 Benefits of Supply Chain Agility
Having the right processes in place, along with the relevant technology, allows supply chains to function accurately. For instance, transportation and warehouse management systems need to communicate and exchange data at the appropriate time for the logistics networks to operate smoothly. A few reasons that make supply chain agility necessary include:
1. Reduction in Supply Chain Costs
Optimizing logistics costs is a very important goal for businesses across the supply chains. Various logistics functions can benefit from supply chain agility. When businesses can track all their freight and cargo in real-time, for instance, they can also predict delays in ETAs or trends related to different products. Agile supply chains result in:
Improved dock productivity with

dock scheduling

systems
On pointe

yard management

Accurate utilization of labor
Optimized warehousing
Better inventory management and order fulfillment
In fact, businesses can use various technologies and systems to ensure the acquisition and analysis of data on a daily basis. This data, too, can be a source of information, giving managers and shippers visibility into real-time supply chain trends and disruptions. As a result, risks can be mitigated and spending reduced.
2. Allows Businesses to Meet Market Demand
Agile supply chains are able to quickly pivot or change according to market demands, which is a direct result of supply chain visibility. When supply chains are agile, they have the ability to predict disruptions, anticipate risks and solve problems, thanks to real-time data visibility. Agile supply chains rely on a mixture of artificial and human intelligence, with smart technologies and analysis in the picture. Some examples of how agile supply chains also meet market demand include:
Storing inventory in several distribution centers
Integrating port logistics automation and technology
Working with multiple manufacturers
Leveraging a mix of major and regional parcel carriers for last-mile deliveries
Agile supply chains thus meet market demand despite disruptions.
3. Streamlines Supply Chain Operations
Supply chain agility results from efficient logistics operations, streamlining processes, and ensuring logistics gaps are plugged through technology. This can help stakeholders improve efficiency, reduce manual errors and save time and money in the long term. In essence, supply chain agility can directly result from supply chain automation.
Supply chain operations can be streamlined by automating functions like dock scheduling, yard management, order processing, and more. Agile supply chains are the ones that operate on streamlined processes for optimum productivity. A solution that can help streamline supply chain processes for greater agility, C3 offers online solutions that will reduce costs at the same time.
The 4 Elements of an Agile Supply Chain
An agile supply chain has certain basic attributes, which include:
1. Alertness
Agile supply chains are alert to changes in the market. They can quickly identify threats, risks, and opportunities. Shippers and carriers need to detect and react to any changes throughout the supply chain network, whether spotting market disruptions ahead of time, predicting competitor moves, or watching and reacting to the industry as a whole.
Staying alert ensures that major risks are avoided, and businesses don't lose out due to disruptions.
2. Visibility
Agile supply chains have high visibility. This is possible with systems that track and acquire real-time data across functions and operations, giving stakeholders access to trends and predictions that data analysis can provide.
For example, supply chain technology for yard management and dock scheduling functions, like C3 Hive, allows real-time communication with drivers once they have arrived on-site. It also includes driver self-check-in and other important instructions related to their on-site tasks. To transform static logistics operations into dynamic flow-through centers, C3 Hive allows greater visibility into managing yards and dock operations, making the process seamless.
It also allows stakeholders to analyze historical data and learn from it. This way, such solutions allow agile supply chains to proactively utilize data visibility for future processes.
3. Better Decision-making
Agile supply chains are decisive. Thanks to data visibility, making informed decisions is an essential attribute of agile supply chains. For instance, C3's online dock scheduling portal, C3 Reservations, allows carriers and vendors to collaborate and get live rates, ensuring that shipments are loaded or unloaded in the best possible way.
This system eliminates the long wait times and risks for warehouse yards and dock schedules, allowing shippers, carriers, and vendors to make smart decisions on the fly. With the right technology in place, it's possible to easily record and access data when it comes to agile supply chains. This also helps improve supply chain planning without ever slowing down operations.
4. Flexibility
Agile supply chains are flexible. This means they can quickly alter operations and adapt to new systems. Today technology makes it possible for supply chain management systems to be flexible. With API integrations and seamless onboarding processes, 3PLs and 4PLs allow shippers, carriers, and vendors to update operations easily.
With the right 3PL on your side, you can easily expand your supply chain without the need to invest in your infrastructure and technology, which can be time-consuming and costly.
In conclusion, for supply chains to stay agile, it's important to stay on top of tech systems and automated processing. This expertise can directly help supply chains stay relevant to market conditions. Businesses can stay agile in many ways, from diversifying their carrier network to working with multiple manufacturers or suppliers to outsourcing dock scheduling to a 3PL.
If you are looking for tech solutions that can help with supply chain agility, you can start with C3 Solutions. You can make the right decision with real-time location and condition monitoring solutions like this. Whether it's to deploy personnel to fix equipment issues, re-route your shipment, or re-ship a replacement, your customer is unaffected. Learn more or book a demo here.