Using a Web-Based Dock Scheduling Platform for Cross-Docking to Boost E-Commerce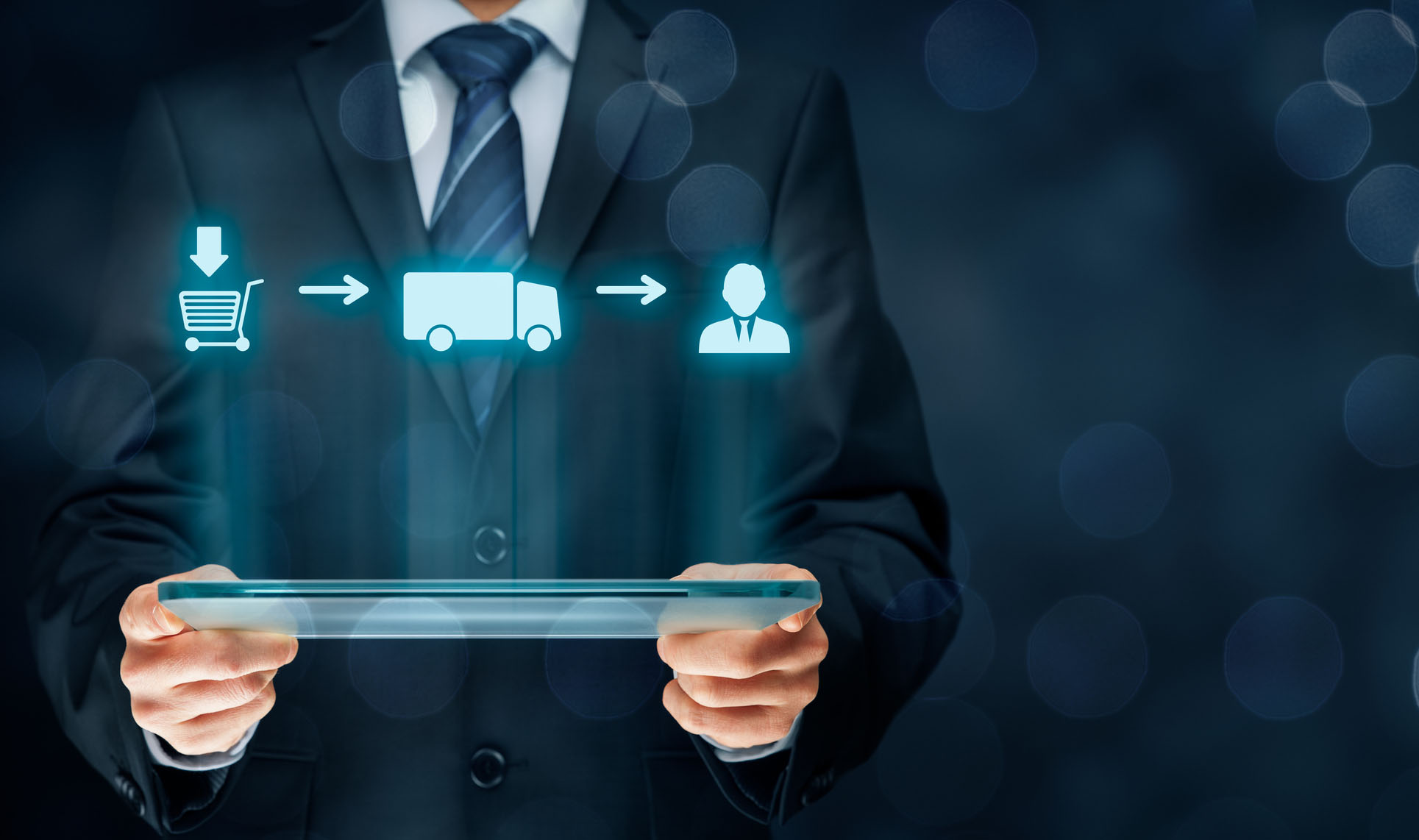 Advancement is everywhere. All industries continue to undergo digital transformation, and processes once left to the likes of email management have become synonymous with big data and managed services. Meanwhile and according to E-Marketer, e-commerce sales growth will continue to rival 20% per year through the future. And, actual growth rates could easily surpass these predictions. Shippers that wish to stay relevant and competitive must understand the challenges in managing operations on the dock legacy platforms versus best-of-breed solutions, why e-commerce increases supply chain complexity, and how a diverse, powerful, and wide-ranging SaaS dock scheduling platform enables successful e-commerce operations.
What's Wrong With On-Premise Dock Scheduling Solutions?
Legacy dock scheduling solutions worked well when supply chains were linear and limited by geographic restrictions. Built from the most basic elements of management, they relied on manual processes, literal paper trails, and the hope that drivers would show up when they were originally scheduled. Now, the rise of the internet changed the game. Consumers can order anything from anywhere and have it shipped globally. The complexities are astounding, and manual management of the dock, even management with email, is inefficient and ineffective for the level of complexity generated by e-commerce growth. Legacy platforms impeded performance and left dock management to the fringe of success. Keeping up with such demand through traditional means would be anything but lean management strategies, not to mention immensely stressful.

Another problem resides within the high costs of maintaining legacy software and trying to expand. Legacy software requires countless backup systems, recurring maintenance costs, staffing costs for project management when things change, and the ability to always change the system. They are harbingers of higher IT spend. Period. However, a SaaS dock scheduling platform transfers these costs to the provider, and the only costs a shipper realizes derive from the licensing of the software and training of staff. Also, as expressed in a past blog:
"You'll still need internal IT resources to mediate between the company and the SaaS provider, but you can do away with a lot by adopting the cloud-based [SaaS] model."
E-Commerce Leads to Increased Complexity in Dock Scheduling
E-commerce is on the fast-track to breaking records throughout peak shipping seasons straight into 2021. The reasons for increased e-commerce activity have an extensive root in Amazon. As Amazon moves to combine its virtual domination with physical retail stores in the brick-and-mortar world, existing shippers must provide omnichannel, seamless shopping experiences. Part of an omnichannel strategy includes the shop-anywhere, get-it-anywhere, get-what-ever-you-want plan. Products purchased in a physical store may become e-commerce repeat orders through subscriptions and personalized selling strategies. Therefore, demand on existing docks will reach a breaking point, and easy to implement SaaS platforms are the only way to enable the scalability needed.
How an Advanced Dock Scheduling Platform Enables E-Commerce
Implementing a SaaS-based, best-of-breed dock scheduling platform provides significant benefits for organizations that need to scale operations for e-commerce demands. Leading ways it enables better dock management, including cross-docking, areas include:
Cross-docking improvements are made through adaptive, SaaS-accessible platforms, allowing for real-time communications and routing of trucks to move freight from one trailer to another while both are at the dock. Cross-docking was also traditionally a carrier-managed process. Still, shippers can take an active role through SaaS web portals to leverage cross-docked freight processes to get more outbound freight shipped, notes PLS Logistics. This is essential to avoiding additional touchpoints and unnecessary freight storage on the dock.
Real-time collaboration within the supply chain through the use of integrated SaaS platforms, via an API, eliminates confusion over the estimated time of arrival, freight contents, volume, and more. Since all parties have access to the same information, risk declines, enabling faster fulfillment.
SaaS platforms further enable e-commerce through dropshipping. In dropshipping, orders are routed directly to the manufacturer or even a separate distribution center. This eliminates the need to store inventory and fulfill orders on an already busy dock. Of course, it still relies on the movement of goods from one trailer to another, so dropshipping may be a form of cross-docking and vice versa. Using a SaaS-enabled platform centralizes communications and ensures everyone stays on the same page. Again, real-time access to data becomes the defining characteristic of the benefits of a best-of-breed dock scheduling platform.
Put the Power of New Fulfillment Strategies, Including Cross-Docking, To Work in Your Business
From cross-docking to omnichannel shopping and shipping, dock management complexity is growing in tandem with the maturity of e-commerce. Shippers need to seriously rethink their dock scheduling platform choices and invest in real-time, SaaS platforms now. Find out more about the e-commerce boosting value of a best-of-breed dock scheduling solution by downloading this C3 Solutions' white paper today.