How Sluggish Yard Operations Contribute to West Coast Port Congestion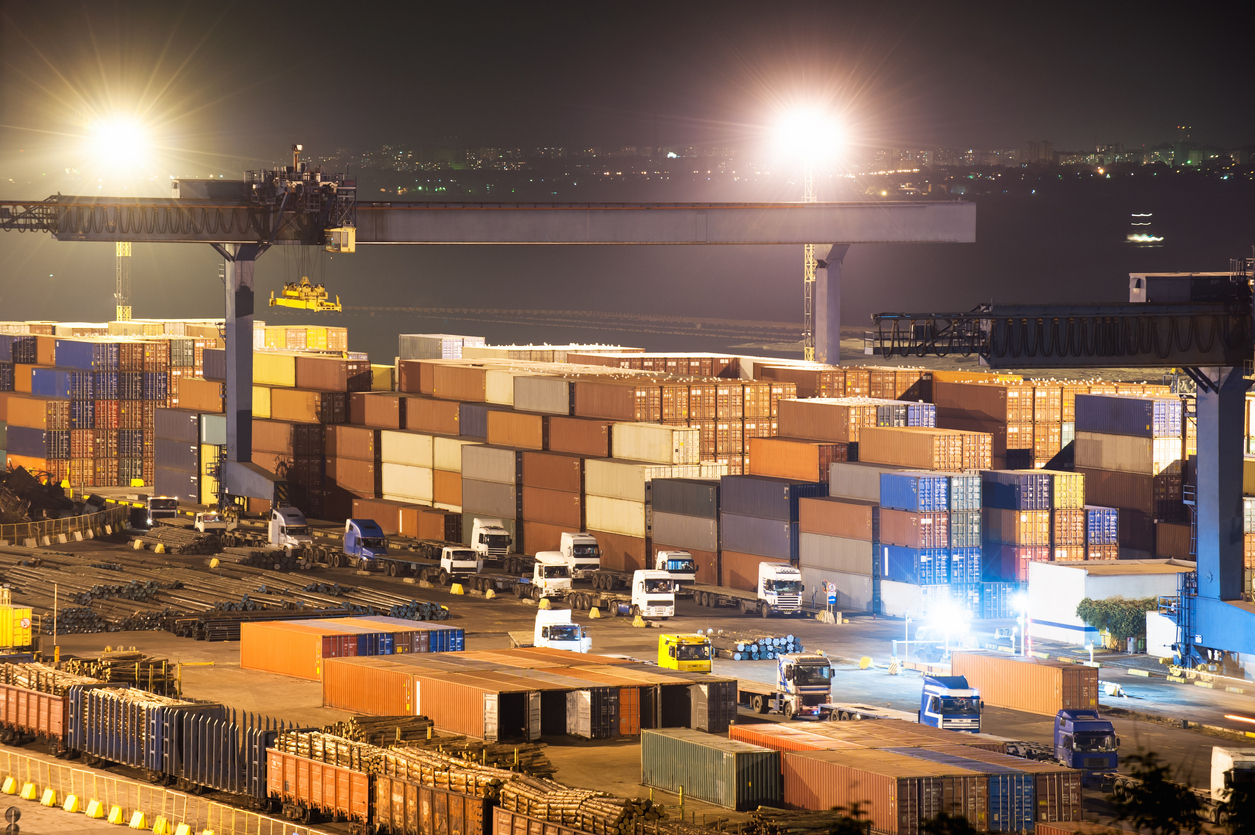 2021 was a year of near-record container volumes despite reduced vessel and rail service capacities. North American West Coast ports have been told to expect similar or higher trends in 2022.
Over the last two years, different economies have opened and closed at different times. COVID affected workers and their families, and many truckers lost their jobs. These irregular manufacturing and ports operations broke the supply chain cadence and created a bullwhip effect. All those mismatches have our supply chains still out of whack in 2022.
Last year, on-time arrivals at West Coast ports were only about 10%. At the same time, the on-time arrivals at East Coast ports were around 15%. These ultra-low on-time performances have had global ramifications. 11.5% of worldwide vessel capacity was offline in November as ships queued. The vessel's on-time performance is not expected to improve considerably this year either.

Impact on West Coast Ecology & Environment
In February 2022, more than 70 cargo ships were slow steaming or idling outside the Port of Los Angeles. At the same time, the port's terminal and off-dock warehouses had about 62,000 empty containers: a significant supply mismatch and a sign of disconnected yard management and operations.
While the ships are anchored off-shore, they use their auxiliary engines. These engines are generally powered by diesel to run vital onboard operations such as refrigeration, lighting, and instrumentation. They increase particulate matter (PM) emissions and contribute to smog-forming nitrogen oxides (NOx). Long Beach and Los Angeles, two of the busiest in the country, produce more than 100 tonnes of smog and other cancer-causing toxins per day. It is equal to the emission of about 6 million automobiles on the roads.
Even if the ports attempt to reduce emissions, nearby areas in Wilmington, San Pedro, and West Long Beach have higher asthma and the area's worst cancer risks. Poor air quality in several LA county towns contributed to a rise in COVID fatalities, with mortality up to 60% greater than in places with better air. Meanwhile, Southern California had one of the smoggiest years in 2020.
The Biden administration recently stated that it has worked with the Port of Los Angeles. They plan to run the operations 24 hours a day, seven days a week, to relieve the backlogged supply chain congestion.
While this will help relieve congestion along the shore, it will have less impact on reducing emissions. It will transport the bubble from the port to the inside. In terms of pollution, this might make matters worse. Approximately 40% of the cargo arriving at the ports is not destined for the local market. It is loaded into diesel trucks, which transport it to diesel trains, which then transport it to various locations around the country.
SOFTWARE INTEGRATION

How to Succeed in a Complex World
What Role Does Intelligent Dock Management Play in Long-term Operations?
The environmental impact on the community of such massive operations can be devastating if not managed properly. While the government plans to add more capacity, the problem can be more fundamental in such cases. Such massive operations need specialized and integrated yard management solutions. It requires detailed process blueprinting - from design to operations, to build an efficient yard management system. Today there are many cost-effective and long-term solutions thanks to technological advancements. Sustainable logistics operations should not be an exception. Instead, they should be included in the supply chain's design.
A yard management system (YMS) automates all the tasks related to the operations of a yard. Businesses should use a YMS instead of manually managing daily yard chores. It can help with scheduling, equipment monitoring, and commodity tracking. It can give real-time data to help you make more informed decisions. YMS can be connected with other applications to enable company-wide visibility and control.
Businesses must choose an intelligent platform to address rising global supply chain needs. It should help them transition from reactive to proactive supply chain management. When looking for a yard management system, choosing one that only automates paperwork is not enough. C3 Solutions provides the most advanced yard management with end-to-end insights.
Please get in touch with us to learn more about C3 Solutions. It can help you take every element of your yard management to the next level.