How Can Scheduling and Yard Management Software Optimize the Retail Supply Chain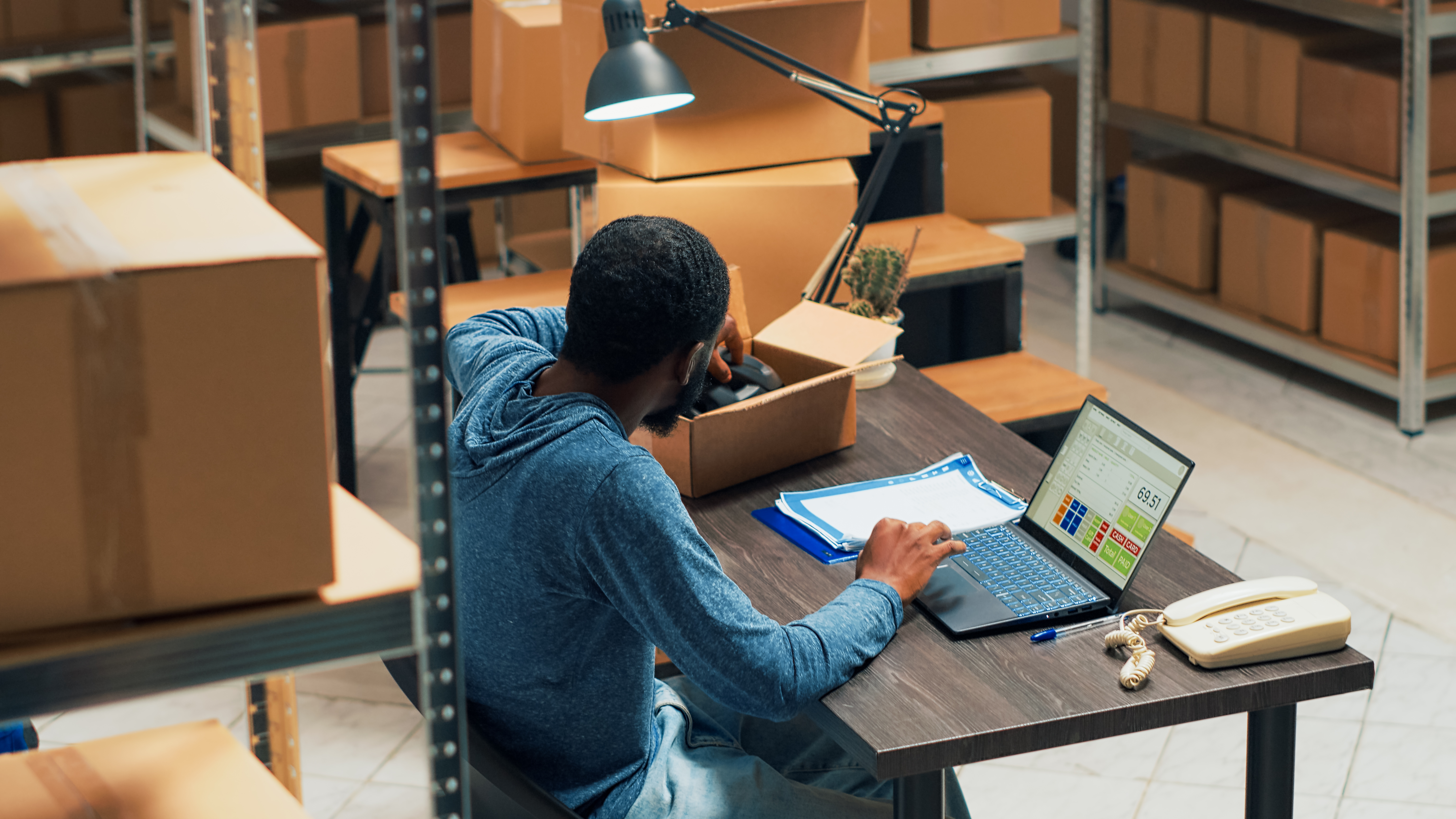 New challenges constantly threaten retail operations and profitability in 2023. Retailers today face numerous supply chain issues. In addition, they also struggle with inflation, supply chain volatility, and labour shortages. All these recent struggles have made retailers struggle to make a reasonable profit.
With many external factors impacting businesses, retailers must be proactive in overcoming these challenges. One solution is supply chain management software—especially scheduling and yard management software.
With the right supply chain software, retailers can overcome these challenges. This blog discusses how scheduling and yard management software can help retailers create magic with supply chain operations, help them improve efficiency, lower costs, and delight their customers. First, let's dig deeper into the challenges faced by retailers.
Challenges Faced by Retailers in 2023
The retail sector faces many challenges that substantially impact its supply chains. In this section, we will examine the current issues retailers face.

High Inflation
The world has recently seen record inflation levels, which also don't seem to be easing out soon. This price increase impacts all parts of the retail industry, from acquiring raw materials to delivering the completed product to the client, making it difficult for retailers to maintain profitability and competitiveness.
Fragile Supply Chains
Volatility in the supply chain also reached all-time highs. This led to delayed shipments and empty shelves. Supply chain volatility can result in severe financial losses for companies and negatively affect customer satisfaction. Various causes, such as natural disasters, geopolitical tensions, and global economic situations, have contributed to this instability in the past couple of years.
Labour Shortages
A lower number of workers affects the business's productivity — such an impact on productivity leads to price increases and increased lead times, negatively impacting customer satisfaction. In the retail industry, labour shortages were expected in 2022.
Decreasing Discretionary Spending
In recent years, discretionary spending has decreased at discount retailers. This drop in consumer purchasing has been attributed to many issues, including economic insecurity, high unemployment, dwindling stock markets, and diminished consumer confidence. This drop in discretionary spending has increased rivalry among retailers, making it more critical for them to deploy efficient supply chain solutions to preserve profitability.
All these obstacles emphasize the necessity for robust supply chain management systems. Utilizing scheduling and yard management software can aid businesses in overcoming these obstacles and enhancing supply chain efficiency.
How Can Retailers Win Big with New Software?
In today's fast-paced and intensely competitive market, retailers must have the tools and technologies necessary to stay ahead of the competition. Scheduling and yard management software does precisely this - a comprehensive solution that assists retailers in streamlining their supply chain processes, increasing productivity, and achieving an excellent competitive edge.
With improved visibility on incoming containers through yard management, retailers have real-time access to the location and status of their shipments, enabling them to make educated decisions and proactively handle any potential delays or concerns. Immediate contact with drayage carriers allows retailers to coordinate the delivery and transport of goods in a timely and effective manner, assuring their timely and safe arrival.
Using the scheduling and yard management software promotes enhanced accountability and metric tracking, allowing retailers to analyze their performance and discover areas for improvement. This results in a more effective and simplified supply chain process, which reduces costs and increases the retailer's profitability.
Investing in the proper scheduling and yard management software can be a game-changer for retailers. By providing real-time visibility, enhanced communication and coordination, and higher accountability, retailers may achieve a healthy return on investment and maintain a competitive advantage in the current market.
Key Features of Retail Scheduling and Yard Management Software
What are the key features when looking for such new-age software? Here is a quick reference list to help you shortlist the solutions.
Automated Scheduling
Scheduling and yard management software automates scheduling and dispatching. It can also schedule and dispatch carriers depending on availability, capacity, and other factors, increasing productivity and lowering transportation costs. Such automated scheduling helps retailers optimize transportation costs and reduce lead times.
Real-Time Reporting
Scheduling and yard management software need real-time tracking and reporting. Retailers can track their shipments live and make data-driven decisions and quickly address transportation issues. The software can also report on delivery timeframes and carrier performance and highlight cost savings areas.
System and Stakeholder Interoperability
Scheduling and yard management software can connect ERP and TMS to create a seamless supply chain. Connecting systems streamlines processes and improves communication between suppliers, carriers, and customers. This enhances communication and decision-making, improving supply chains.
Customized Solutions
The software's long-term viability is enhanced by its adaptability to retailers' needs. Retailers may customize solutions with features like real-time tracking, automatic dispatch, and yard management.
Best Practices when Implementing
After finalizing the solution basis the key factors discussed above, the following tips will help ensure seamless implementation and integration into the existing business practices.
Evaluating Current Practices
Assessing current processes and identifying bottlenecks is the first step in introducing scheduling and yard management software. This helps you determine the exact supply chain difficulties and how software can help you overcome them.
Customization
When selecting scheduling and yard management software, choosing a solution that meets your specific requirements and connects with your existing systems is essential. This will enable a seamless implementation procedure and maximize the software's benefits.
Training
Training the team on the new software is vital to a successful installation. This includes educating people about the software's features, benefits, proper usage, and how to operate it with the existing systems.
Continuously Monitoring and Improving
Implementing scheduling and yard management software is only the beginning. Monitoring and improving procedures to maximize the software's value is essential. This includes tracking performance indicators, obtaining employee input, and making adjustments.
In conclusion, retailers can overcome new-age challenges and improve their supply chain operations with new-age solutions. With enhanced visibility, instant communication increased accountability, and a positive ROI, retailers can reap the benefits of using scheduling and yard management software.
Visit C3 Solutions to request a demo today!