Five Reasons You Should Think about a Dock Scheduling System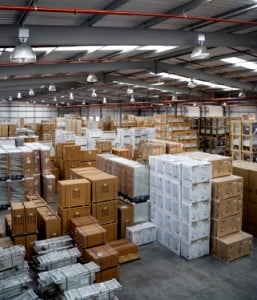 Before I begin my first blog entry, I'd like to take a moment and introduce myself. I am a logistics consultant at C3 Solutions. Over the past 10 years, I've been working on numerous yard management and dock scheduling projects in many different industries throughout the world and I'd like to think I have gained some insight into some of the challenges that operators face in the area of Yard Management & Dock Scheduling.
And now, on with the blog.
I am always surprised at how many businesses still don't have a formal scheduling process for their warehouse operations. From my experience, the spreadsheet is still the most widespread tool being used for dock scheduling and therefore, it's not surprising that a lot of companies are not satisfied with their current appointment scheduling processes. Let's face it, a spreadsheet can't give you the visibility and control that today's modern supply chains require. I've compiled what I believe are 5 of the symptoms that, if experienced, should make you seriously look at a Dock Scheduling System.
1. Key Operation people spend more time on the phone than at their actual jobs
Your key employees are often overwhelmed with the amount of calls, faxes and emails that come in on a daily basis to book appointments. A small operation with only 10-15 inbound loads a day can easily require an employees full attention during the day. Why? Lack of efficiency. A clearly defined appointment scheduling process that utilizes a self-serve web portal could help you reduce overall communications and paperwork. Getting even just a few of your larger carriers or vendors on board with the web portal would result in a huge increase in efficiency when planning your dock schedule.
2. You have to pay overtime hours to warehouse workers because of overbooking.
Ever seen this scenario: its 4pm, dock workers have been idle for an hour or more and suddenly, multiple loads come in at the same time. End result: costly overtime hours. Now, as much as a dock scheduling system will not prevent suppliers or carriers from being late, it will provide the needed visibility into the inbound and outbound schedules to pre-emptively reassign dock workers as necessary. There often exists a disconnection between the people scheduling the loads and those receiving them. Knowing ahead of time what is expected to come into your warehouse will allow you to control the flow of goods and make you that much more ready for the unpredictable.
3. You have little visibility of what or even when product is coming into your warehouse
We often hear the word 'visibility' when discussing supply chain issues. Businesses strive to improve visibility. Integrated purchasing systems enable you to directly send your purchase orders to suppliers, giving them a delivery date or window. What happens next? Nothing until the product arrives in the warehouse and is scanned by dock workers. Obviously this may be a slightly exaggerated statement, but it's not far from reality. A Dock Scheduling System can help you bridge the gap between your purchasing system and your warehouse management system.
4. Your suppliers & carriers pretty much 'run-the-show'
Are you the kind of business that schedules none or only a part of your loads coming in or out of your warehouses? Well, in doing so, you are pretty much letting the people from whom you purchase goods control your operation. Your business is in a constant reactive mode, unable to plan ahead due to lack of control or visibility. Implementing a firm scheduling process can help you regain that lost control.
5. You can't improve something you can't measure
Driver detention costs in a distribution center can add up quickly. If you don't manage your inbound loads, how can you tell if a carrier is late or if your dock workers took too long unloading the product? The short answer is that you can't. Scheduling your loads using a dock scheduling system not only provides real-time visibility, but also gives you a historical perspective to keep a track record of all suppliers and carriers that enter your site. More visibility = better control.
As with any product, a Dock Scheduling System is not the magic bullet that will eliminate the day to day issues that are encountered in a DC but it is a tool that can help your warehouse run as efficiently as it was designed to.
Interested in Dock Scheduling?
If you would like to get a hands-on demonstration of how a specific Dock Scheduling System can help improve your warehouse operations, please contact us for a web demonstration of our C3 Reservations product.