Dock Scheduling Over The Web – My Carriers Will Never Do It!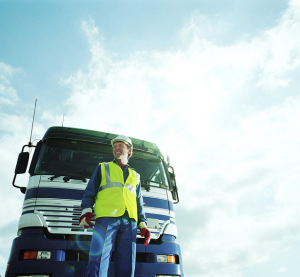 You've decided to go forward with implementing a new dock scheduling system with web portals through which your carriers are going to book their appointments? Congratulations, your appointment clerks, purchasing team and managers are going to love it!
You may now be concerned, however, that to get the most out of your new dock scheduling system, you will need to involve your suppliers and carriers. That's the objective right?
Streamlining the whole appointment process; from A to Z. But will they buy into your project?
As a business you get benefits but they get some too!
Experience dictates that they certainly will buy into your project, but communication is important. Remind them of the benefits they'll have, both for their office (CSR, staff, schedulers) and for their drivers.
From an office perspective
Ease of use - Suppliers and carriers will now have a clear and easy way to follow the appointment process. This means that any participant in the process, whether in your appointment team or in the carrier-supplier office, can pick it up easily and perform the necessary steps leading to efficient appointment scheduling.
Reduced exposure to 'elevator' music - Yes, the need for phone calls will be reduced dramatically as appointments can be scheduled, confirmed, amended and cancelled via their keyboard, without holding that telephone. Less time spent on appointments means more time on other meaningful work. So while you might be concerned about adding extra tasks to your carriers, the reality is you will be saving them a lot of unproductive time.
A greener office -If the appointment scheduling system you are implementing support electronic documents, carrier and supplier clerks won't have to print appointment-related paperwork on a daily basis as all the information can be viewed in their own web portal.
Real time awareness – Along with your business team, carrier and supplier clerks get live updates on their appointments as they occur; all this from their screen and the automated, fully configurable email alert functionality.
From a driver's perspective
Less waiting time - Don't you hate it when you book a table at a restaurant, show up on time and wait for your table? It can be merely seconds, a few minutes or even an hour. This is also applicable to driver wait time. The big difference is that driver's company is going to send you an invoice for his time if you keep him waiting.
So if you are serious about working with a dock scheduling system, don't be overly concerned by carrier and supplier reluctance because in the end, they will be thanking you for the initiative. If you would like to experience a demonstration of C3 Reservations, sign-up now for a live demo.