Bridging the Technology Gap on your Dock Activities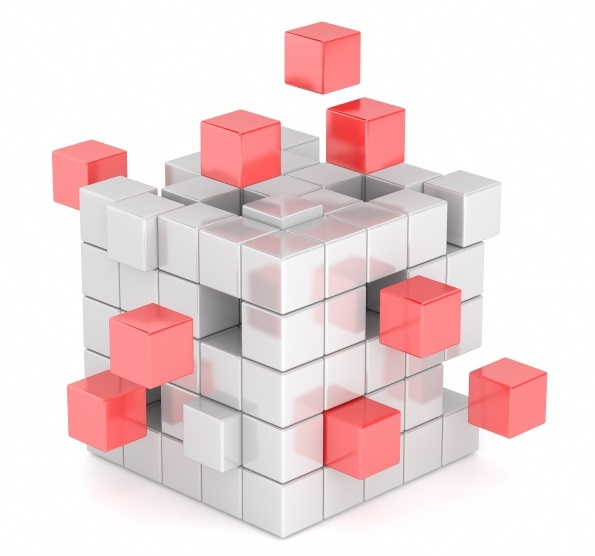 Supply Chain technology has improved immensely in the last decade, yet there are still some huge gaps. As a provider of SaaS supply chain solutions we are continually meeting prospective customers that are trying to bridge a technology gap in their supply chain logistics process. This inspired me to write this blog with the intent of driving home two points:
Communication between information systems is easier than ever.
A SaaS dock scheduling system is a simple, quick to implement and inexpensive solution which bridges a gap between your ERP, WMS, TMS, LMS (labor) by providing planning, communication and visibility to your inbound and outbound dock activities.
Allow me to cite a few examples of technology gaps in order to lighten the subject. In the grocery industry, we've seen a state-of-the-art automated warehouse using spreadsheets to schedule the delivery appointments. At a flagship truck manufacturing plant, they're using RFID technology to track all the trailers in the yard but they still don't have a tool to schedule trailers to any of their 100+ doors. To paraphrase their sentiment, they feel like an airport control tower trying to land planes without a planning schedule. A 3PL managing a cross-docking facility has GPS tracking technology on all 200 trailers and cabs but has an employee walking the yard with pen and paper to write down the trailer numbers and parking zones. I suspect that most readers of this blog could also cite a few additional examples of their own.
How can we fix these gaps?
First of all, you need to realize that communication between various software systems is easier than ever. Many applications have their own file upload options and standardized data formats such as XML and EDI, in combination with transfer methods such as web services or FTP. These technologies provide many possibilities for companies to exchange data between information systems. Most companies have their own internal data exchange experts, and if they don't, there are several companies who specialize in this type of service and are real pros at it. Bottom line, communication between information systems is no longer a barrier to bridging the technology gaps in your business.
Secondly, for warehouses managing anywhere from 20 appointments or more per day, implementing a dock scheduling solution takes less than a month. It isn't a big capital expenditure like a WMS, TMS, or ERP; and the ROI is usually less than 6 months.
The technology gaps that the dock scheduling system fills depend obviously on each business' inbound and outbound process. If you're using a TMS to plan inbound loads, it probably works great for collect freight but no so well with prepaid. The stand-alone dock scheduling application is flexible enough to plan, schedule and communicate to both collect and prepaid loads – and exchange data easily with the TMS. Similarly, the world of the WMS revolves around the purchase order number and thus it doesn't do a good job at planning truckloads (unless a PO = a truckload). If you're looking to plan and prioritize your shipments, you need a scheduling application since a WMS provides no visibility on activities not yet received. Furthermore, many ERP systems receive ASN information via EDI that is then transferred into a spreadsheet or printed before being handed over to the receiving department. These ASNs can be fed directly into your scheduling tool, saving all the tedious labor and providing your dock employees a productive tool on which they can comment loads and update statuses in real time. Finally, how can you plan your dock labor if you don't have a schedule? Why use a paper schedule or transcribe appointment information into your labor management system (LMS) when a dock scheduling software can feed the appointment data (quantities, load types, etc.) directly? These are all technology gaps that can easily be bridged by a scheduling application.
Let's face it; your dock activities are pivotal and just as important as the rest of your warehouse and transportation operations. The good news is, there are solutions out there that are easy to implement and they won't break the bank. There's no reason to not bridge the gap between these solutions and your current supply chain IT infrastructure.
To know more about our web-based dock scheduling solution, we invite you to download our product data sheet.