Top 5 Logistics Software Trends in 2023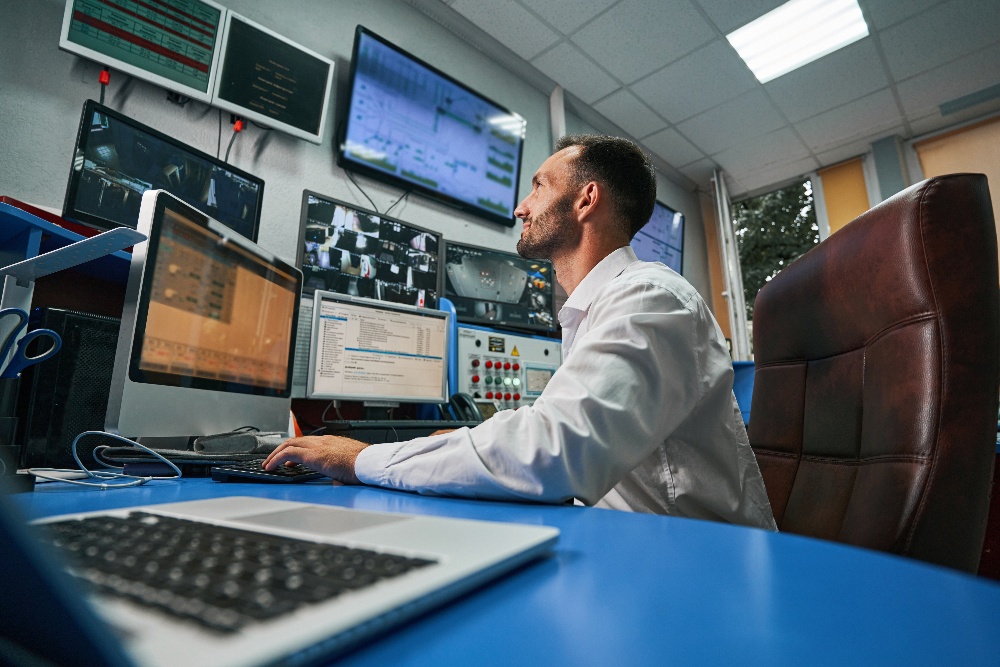 If last year was characterized as the year that the entire world finally woke up to the importance of the supply chain, 2023 is set to be the year logistics executives take their supply chain seriously. The difficulties faced keeping goods moving in the last two years have made it imperative to put the right technology in place to help navigate the increasing complexity of managing any company's supply chain. Shrewd investment in logistics technology and software solutions has become the most significant factor in deciding the winners and losers in this contemporary supply chain challenge.
The year 2022 brought further advances in logistics technology. This included extra automation in warehouses, the development of self-driving vehicles, the proliferation of the Internet of Things across increasingly smart fleets, and the rapid growth in the use of artificial intelligence by companies that need to make smarter decisions all along their supply chains.

In 2023, C3 Solutions believes that these trends will accelerate as companies adapt to the challenges of a macroeconomic downturn, a complicated labour market and the fundamental need to do more to respond to customer demands for more sustainable products and services. Successful logistics technology and supply chain software solutions in 2023 will focus on sustainable tech and supply chain visibility, including, in particular, the use of cloud-based logistics systems that create more robust networks and added collaboration.
Logistics management software will need to adjust to increasingly intelligent fleet management with the use of more and more IoT devices and freight tracking, which, coupled with AI and Blockchain technology, will help streamline accounting and business operations to help companies navigate the fallout of the complicated macroeconomic panorama.


C3 Solutions' Top 5 Logistics Software Trends in 2023
1. Artificial Intelligence
Without question, the benefits of AI are set to accelerate exponentially in 2023. With the old days of manual processes and mountains of paperwork now a thing of the past for most forward-thinking third-party logistics operators, automation and digitalization offers a brave new world for IT teams across the industry.
Digitalization has opened the door to a host of opportunities. The greatest is applying AI and machine learning to almost every aspect of the supply chain. The avalanche of data flowing from the supply chain is being utilized and analyzed by software designed to spot supply chain trends, enabling third-party logistics companies to adapt better to disruptions and optimize decision-making. AI and machine learning will be key in determining which logistics companies thrive and prosper in a downturn, offering a competitive advantage to the IT teams that know how to deploy it to generate the best results.
According to consultancy group McKinsey & Co studies, companies that fully deploy effective AI technologies and software could double their cash flow between now and 2030, while those that don't deploy AI are set to lose 20% of their revenues. When used for decision-making in the supply chain, AI can reduce human error and, particularly for dock and yard managers, can make the planning process much easier by speeding up analysis time.

Machine learning is starting to optimize almost every decision along the supply chain, including what to load and when in terminals worldwide. AI creates optimized route plans for trucks, efficient appointment windows for warehouse deliveries, and predicts traffic and commercial vehicle routing. AI that helps predict demand and selects the best commercial partner significantly impacts contract negotiations across the industry. Its influence is going to continue to grow at a radically transformational pace in 2023.
2. More Supply Chain Visibility
Bringing supply chain visibility to the industry has been one of the greatest advances in logistics software in recent years, with supply chain visibility experts like C3 Solutions regularly topping the list of the most effective logistics software companies.

The difficulties and disruptions felt during the last two years have only elevated the importance of supply chain visibility for shippers. Combined with the proliferation of IoT technology, greater visibility in the supply chain is now moving into a new phase offering real-time data that improves decision-making in ways that little more than 5 years ago would have been considered science fiction.
Real-time data to improve supply chain visibility includes traffic patterns, weather conditions, and inventory information. This real-time data allows shippers and carriers to sidestep logistics issues or inventory shortages. Greater supply chain visibility is the positive result of significant investment by the industry in IoT technology and cloud-based solutions that allow the different players in the supply chain to collaborate effectively. The process is set to accelerate thanks to the swollen coffers of the shipping industry.
3. Increased Collaboration in the Cloud
Logistics software systems that help create a network effect and permit third party logistics companies to better navigate the constant disruptions in the supply chain will become increasingly valuable in 2023.
Companies are starting to see real value in logistics software solutions that combine Software as a Service (SaaS) with Platform as a Service (PaaS) and Infrastructure as a Service (IaaS) and are tailored, industry-specific functionality that organizations can use to more easily adapt to the relentless stream of disruptions, according to Gartner.
For the software to avoid the trap of creating silos and digital dead-ends it needs to offer users the ability to collaborate in the cloud.
4. Digital Immune System is Essential
If the pandemic taught us anything it is that with greater and greater connectivity comes even more fragility and the risk of contagion. We've seen all too clearly how the interconnectedness of our complex systems can leave us exposed and vulnerable, something that has become evident in software development with the increase in disruptions caused by cyberattacks.
In technology terms, "enterprises face unprecedented challenges in ensuring resilient operating environments, accelerated digital delivery and the reliable end-user experience", according to Joachim Herschmann, Senior Director Analyst on the Application Design and Development team at Gartner.
"A business expects to have the ability to react to market changes quickly and innovate at a fast rate and end users expect more than sound functionality — they want high performance and their transactions and data to be secure and satisfactory interactions."
Getting your digital immune system sorted is a priority in 2023 and logistics software that connects without creating weaknesses is going to be top of the list of priorities to improve the customer experience. As much as choosing the right software, it's a mindset that starts with a strong vision statement that helps to align the organization and smooth implementation. Then focus on the following technologies and practices.
Site reliability engineering (SRE)

Software supply chain security

Observability

AI-augmented testing

Chaos engineering

Auto Remediation
Read more about Digital Immune Systems for Yard & Dock Managers.
5.

Sustainability Software
The clamor by consumers and regulators to do more to protect the planet will make sustainability software an important priority for all logistics operators in 2023. At a time when cost-cutting is key, software that optimizes route planning to reduce costs and emissions and technology that helps track steps taken by logistics companies to save the planet's finite resources will inevitably rise in stock this year.

The extreme weather events that are having such a dramatic impact on the supply chain and the increased demands of investors and customers alike for companies to improve visibility on the issue of greenhouse gas emissions will make sustainability software an essential investment for any yard or dock manager in 2023.
According to Gartner, sustainable technology is a set of solutions that increase the energy and efficiency of IT services for everyone's benefit. Principally these software solutions empower businesses to reduce their environmental footprint by increasing traceability.
Often the solutions include emissions management software and AI that permits customers to reach the sustainability objectives set by their investors and enhance their environmental reputation amongst customers. These sorts of logistics solution software investments aren't just good for the environment, they also improve financial performance and increase prospects of growth. In short, good business in every sense of the word.


How C3 Solutions Can Help
Since it was founded in 2000, C3 Solutions has gained the confidence of clients worldwide and across many industries, including retail, grocery, distribution, manufacturing, and parcel post for the simplicity and effectiveness of its solutions. C3 Solution's unique products allow customers to maximize the usage of their trailers, dock doors, dedicated yard staff, and physical yard space. C3 Reservations, the company's web-based dock scheduling system – streamlines the scheduling process by improving dock productivity, expanding visibility on scheduled appointments, and measuring vendor compliance. C3 Yard's web-based yard management system (YMS) – empowers yard managers by providing visibility on yard assets, optimizing the flow of trailers from gate to gate, and automating yard driver task assignments.
Visit C3 Solutions to request a demo today!