Retail Distribution Center Automation: 6 Factors to Consider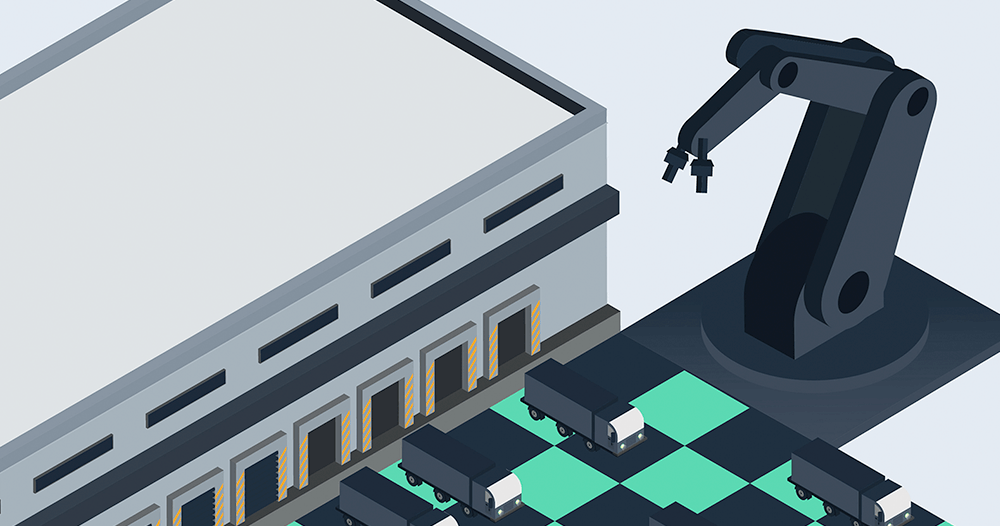 This article is part of our Retail Program.
Designed specifically to support global leaders by aiding in creating a strategic plan to help them win the retail game. Learn more about it now!


Are you looking for ways to use automation technology to stay at the top of the game? We're breaking down 6 automation technologies to drive up your distribution center efficiency.
---

Content
---
Retail is moving at a pace we've never seen before. Not only is e-commerce creating an onslaught of orders, but the choices of solutions available to fulfill those orders are also multiplying rapidly. It's a high-speed, high-stakes game and you need to be thinking many moves ahead.



Today's

retail operations superstars

are the ones who know where and when to employ not only the newest, fastest technologies, but also the tried and true. For companies seeking to survive and excel in the current 'retail apocalypse', understanding the right technologies to employ in their supply chain operations is critical.
The Challenges
E-commerce has become so big it's almost incomprehensible. It's estimated that in 2019 the global e-commerce market will climb by almost 21 percent to US$3.53 trillion. That represents 14 percent of the world's overall retail sales of $25.038 trillion.[1] To put that in perspective the United States' gross domestic product (GDP) for 2019 is forecast to reach $21.439 trillion.[2]
Retail has always been competitive, but with e-commerce taking over such a large share of the market, the level has intensified. Consumers are no longer bound by loyalty or geographic necessity in their purchase decisions. Any retailer that has the item they want and can deliver it promptly, for the right price, can win their business.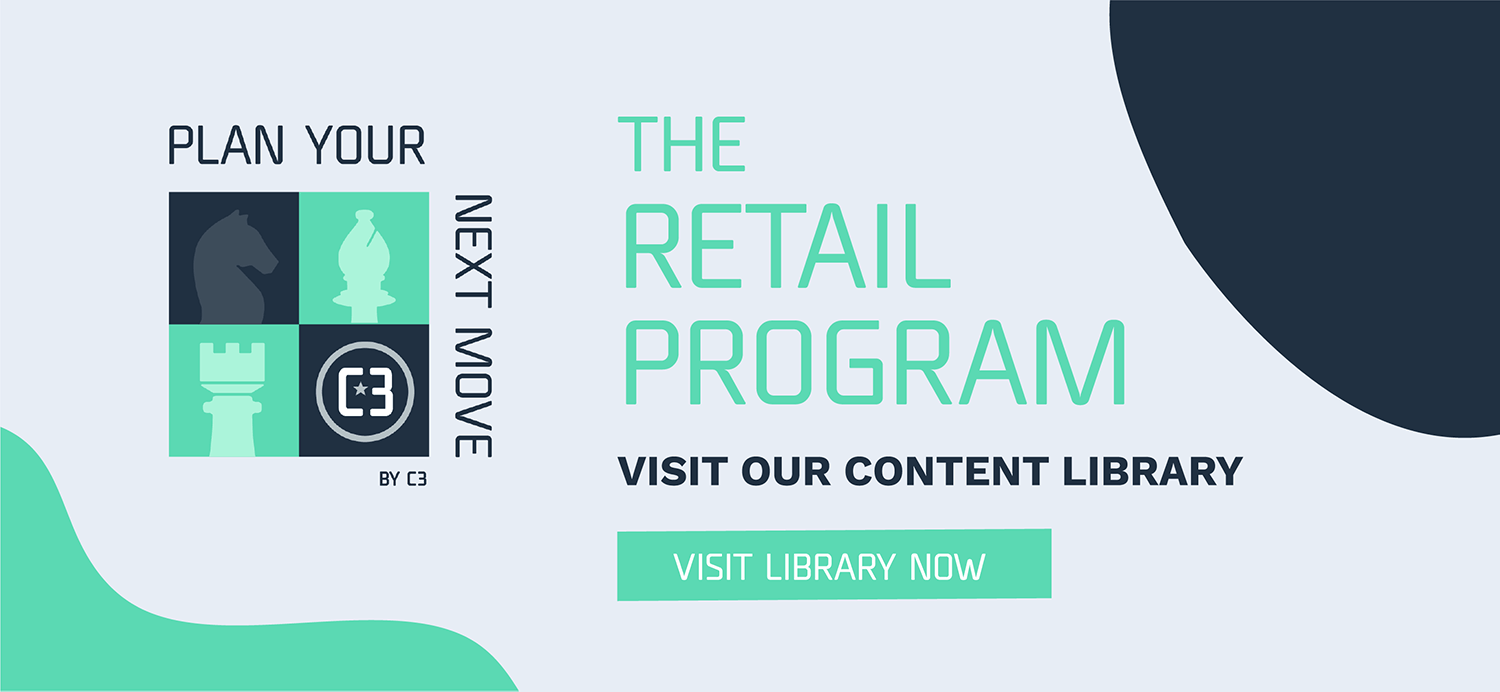 Amazon has led the e-commerce charge. The company's same-day deliveries, incredible selection and partnerships with marketplace retailers provide global scope and unmatched variety. All this is backed by an unprecedentedly huge supply chain operation, with almost 200 fulfillment centres in the U.S. alone, covering about 100 million square feet. Those DCs operate with 33 percent less inventory than conventional retailers and work towards a standard of orders being picked and packed within two hours of the customer clicking the 'buy now' button.[3]
The appetite for online commerce has also changed where people shop, with grocery, pharmacy and other categories like furniture and power tools becoming increasingly sought after by e-commerce customers. That's putting new pressure on retailers in these categories, and expanding the scope of the retail apocalypse.
To put it starkly, the expansion of e-commerce and ever-faster, ever-cheaper delivery is the new standard. Retailers that don't keep up lose out and often fail.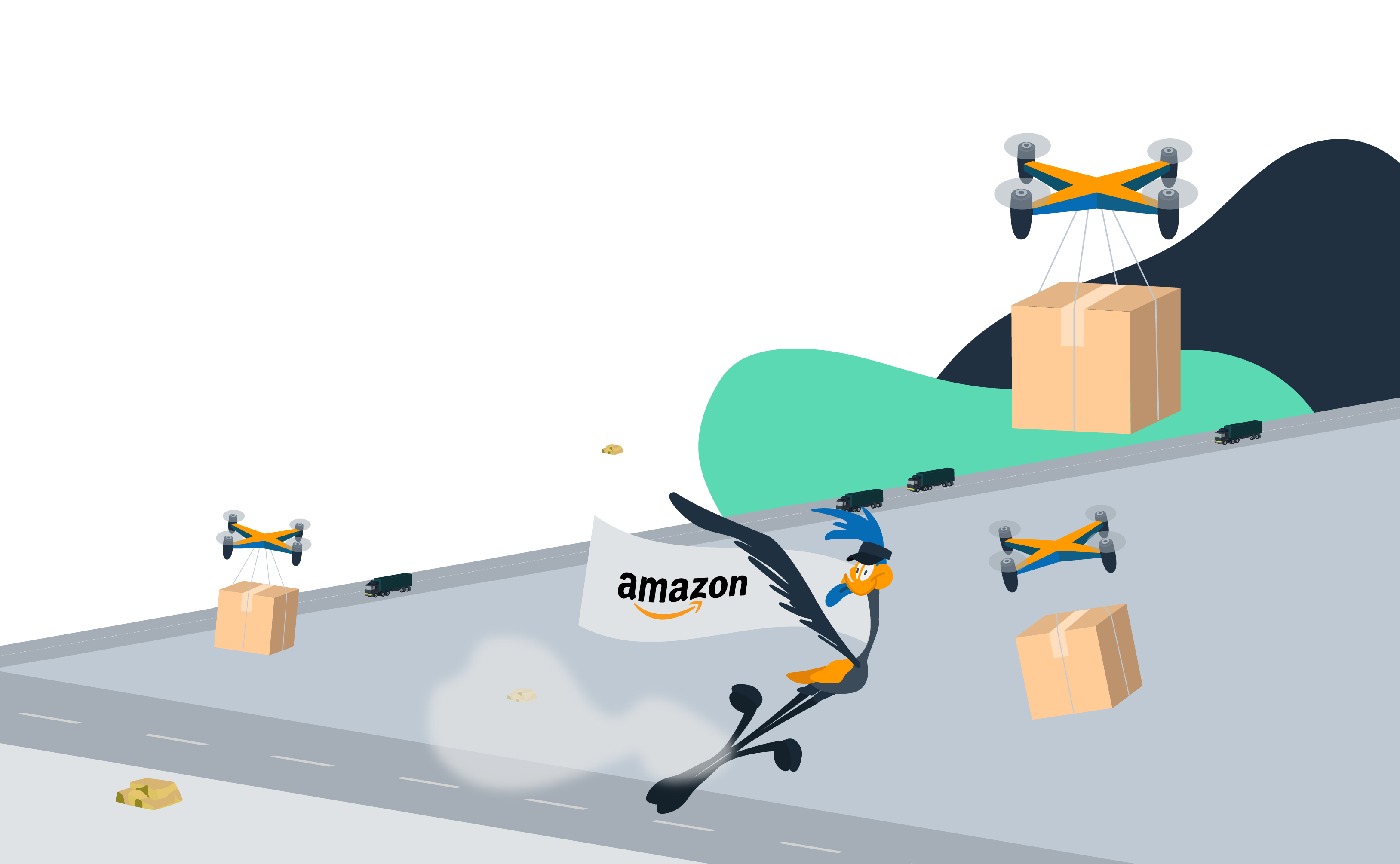 Consider the Options
E-tailers facing this crisis need to find a way to speed things up in their order fulfillment process. Customer-facing technology is one piece of the puzzle. With consumers using their smart devices to make more and more purchases, retailers need a robust and always-on interface that makes shopping easy and fun, and transmits the order information to the fulfillment centre as quickly as possible.
In order to secure that order, the retailer has likely offered a very quick turnaround time and probably free delivery as well. That doubles the pressure to move things along in the DC, as well as create efficiencies to keep delivery costs down and also to offset them by saving costs in other areas.
Labour
One obvious way to accelerate operations is to add labour. If you can add more pickers and packers, then surely you can move more orders out the doors.
However, consider that a one million square foot e-commerce fulfillment centre may need up to 4,000 workers.[4] And with distribution centres popping up like mushrooms, as Amazon's burgeoning network demonstrates, competition for workers is intense. With low unemployment, workers will jump ship for an extra dollar or two an hour, or for benefits.[5] It was estimated that in 2018 and 2019 the U.S. would need over 452,000 more warehouse workers.[6]
And even if you can find the workers, throwing them out on the DC floor does not automatically solve the problem. One Toronto, Ontario-based e-commerce operation tried it, but found that too many people in the aisles was leading to collisions between pickers, and actual traffic jams at corners. Far from speeding things up, it was slowing them down and causing personal injuries.
Adding a shift might help, but then you need people who don't mind working overnight. Those are hard jobs to fill. That goes double for cold storage warehouses, where the new surge in online groceries and meal kits is creating a huge demand for their services and pushing them into e-commerce fulfillment operations more than the old pallet-in, and pallet or case out model. Working in freezing temperatures for an eight-hour shift is not the ideal job for too many people.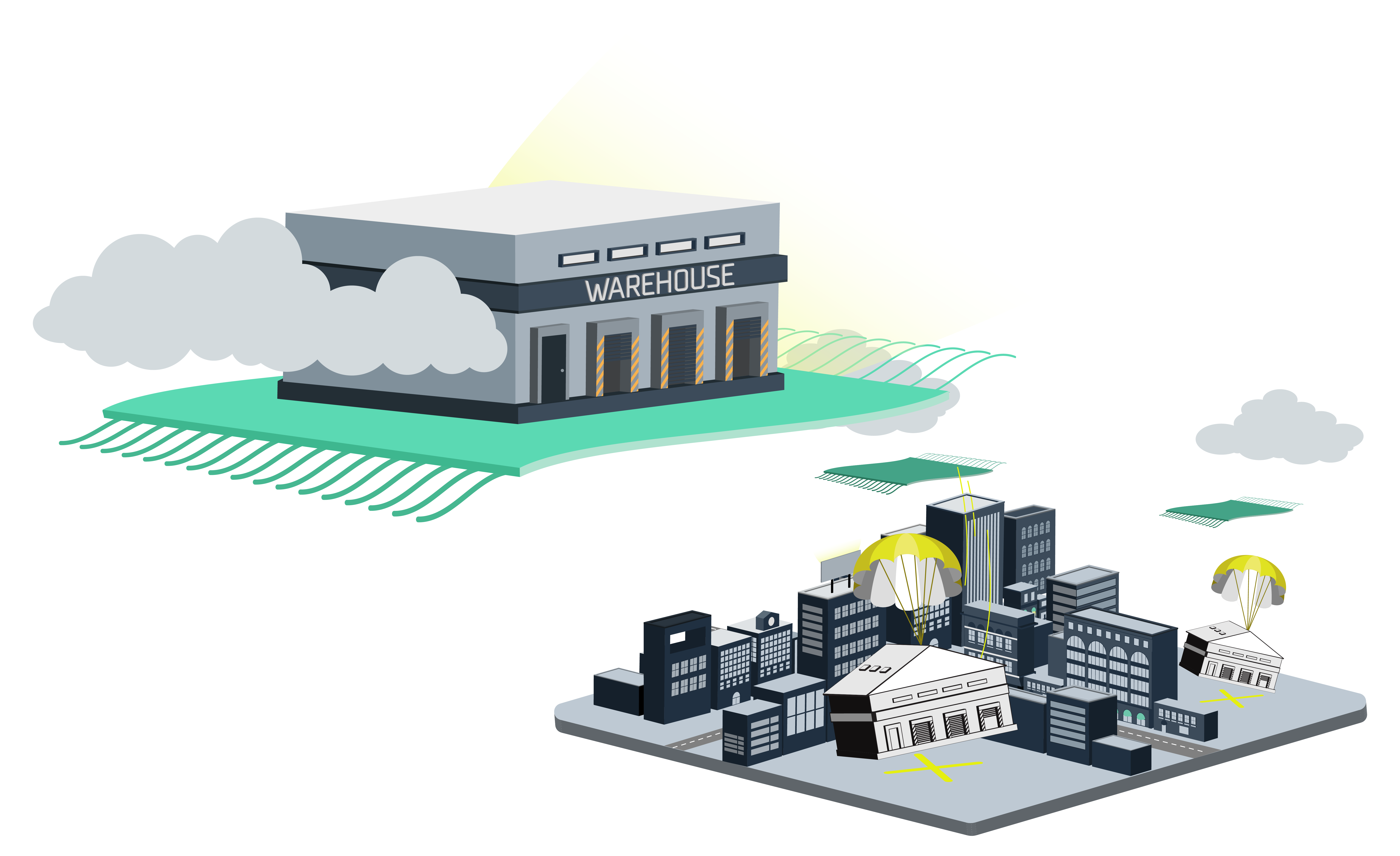 Rethink Network Design
If adding labour is not going to work, then perhaps moving to a larger facility or one closer to the customer base is under consideration. It may make sense to increase the footprint when SKUs proliferate and volumes go up, and when free delivery is almost a requirement, getting closer to the customer can help keep those costs under control.
However, the commercial real estate market may tell you otherwise. Vacancy rates have plummeted, and the space available for newbuilds is getting scarcer and more expensive.[7] As warehousing requirements have increased, the most desirable lands just outside city cores that are close to transport arteries have been snapped up. This forces those seeking new industrial space further afield, which hardly meets the objective of getting closer to the customer.
Distribution Centre Automation
But there is another option. Automation can improve both the labour scarcity problem and the requirements for space in the DC.
Automation for the retail fulfillment centre can take numerous forms. In this instance, we're going to talk only about physical automation, not the decision-making automation that is exemplified by Warehouse Management Systems, Warehouse Execution Systems and emerging technologies like AI.
The technologies available in this segment have been growing – almost as quickly as e-commerce itself has bloomed. They range from gigantic automated storage and retrieval systems (ASRS) that store millions of items, to goods-to-person robotics, to automated guided vehicles (AGVs) and down to technologies that help humans do their jobs.
Each one is designed to meet a particular order fulfillment or inventory storage challenge, so it's important to understand the scenario where it will work the best. Here's an overview of the different technology types you might consider:
ASRS Robotics
Automated storage and retrieval systems are not new technologies. But they have made leaps in technological prowess in the past few years, so that they are now extremely sophisticated tools for e-commerce fulfillment.
An ASRS is basically a box that contains a mechanism to store and retrieve items as they are needed. Beyond that core, however, there is a great deal of variation in their size – from an entire building down to as small as a display case – in how they work, and the item-unit that they work on. They allow for a much greater use of real estate, by allowing dense storage that doesn't require human intervention to place and remove items from storage.
For the purposes of e-commerce, an ASRS will usually present goods to the order picker at an item level, while the in-feed may be at the pallet or case level depending on what you are storing. Examples of such systems are increasingly found for grocery operations. Takeoff Technologies, for example, builds small scale, self-contained ASRS units that fit into the backroom space of a retail store, and fulfill orders for pickup or local delivery.
On a larger scale, the Ocado system, pioneered by the UK e-commerce grocer, fits into a large DC footprint, and is being adopted by grocery retailers in North America. In Canada, Sobeys has been the first adopter, with two of the robotic cell facilities under development[8], while in the U.S. grocery giant Kroger has exclusive use of the system.[9]
For traditional retail models it's pallet-in or case-in, and case-out in most instances. Canadian discount retailer Giant Tiger has recently adopted large-scale automation made by Symbotic in a new distribution centre. Its 90,000 square-foot ASRS is fully automated, inducting cases at a rate of 1,750 an hour with depalletizing robots. The cases are moved to a storage location in the 15-level high structure by shuttle bots that can move at 28 mph, and when they are needed to build a store order they are delivered to one of two smart palletizing robotic cells that create the outbound pallets one case at a time. They do this at a pace of one every two minutes using algorithms that ensure the goods are organized on the outbound pallet according to where they need to go on store shelves.[10]
ASRS systems can also be a lot simpler, consisting of dense racking equipped with shuttle units that simply run from back to front. Usually palletized, loads are inducted by a forklift onto the shuttle and are moved to an available storage location. For retrieval, the process is reversed and the pallet is delivered to the front of the racking face for pickup by the forklift. In cold storage applications, this system is particularly useful as it eliminates the need to chill air in aisles where it is not needed.
ASRS units are also being deployed by retailers for e-commerce order pick-up, with kiosks appearing by the entryways of stores like Walmart, Canadian Tire, and dozens more. While these standalone have to be filled by humans, they are designed for attendant-free pickup by customers who use a special code to access the correct order.
Autonomous Mobile Robotics
Autonomous mobile robots (AMRs) are robots that can navigate through the distribution centre on their own. They don't need external guidance systems to find their way to specific locations, but rely on vision and sophisticated programming –known as SLAM, or simultaneous localization and mapping – to make decisions about where to travel.
AMRs are still very much an emerging technology, but with numerous start-ups working hard to perfect the technology[11], they will no doubt gain in popularity for retail DC applications. With their ability to travel independently AMRs are very flexible and allow DC operations to easily realign to shifting priorities.
Automated Guided Vehicles
AGVs or autonomous guided vehicles are very similar to AMRs, but do not have the smarts to maneuver on their own. They travel throughout the DC following prescribed routes that are set out with magnets or tape on the floor. In an e-commerce fulfillment centre they are typically used to pick up orders from human pickers on the floor – typically gathering totes at the ends of the picking aisles – and deliver them to packers who put everything in a box for delivery to the final customer.
Amazon deploys thousands of AGVs to bring goods to pickers, to deliver prepared parcels to the correct mail sorting area, and more. It's one of the ways it stays at the front of the e-commerce pack.

Conveying Systems
Automated conveying systems have been employed for decades in DC operations. They are highly customizable and can move product extremely quickly. From pallets to single items, automated conveyors can be designed to fit any retail distribution operation.
Conveyors offer sophisticated sortation capabilities, making them ideal for retail e-commerce applications, for example sorting cases to pickers in a goods-to-person model, then returning them into storage once a pick is made. They can be speeded up and down depending on requirements.
Although modular conveyors are now available, making them more flexible, a drawback to some legacy systems is that once installed they are quite static, making them less adaptable to a quickly changing e-commerce fulfillment operation.
Picking
Automated picking is a technology on the cusp of widespread adoption. Advances in robotics have made it possible for collaborative robots (cobots) to physically select items from a disparate assortment. This is a complex task that is easy for humans but requires a finely tuned combination of sensing, gripping and movement capabilities from a robotic cell. To further complicate the scenario, these robots typically need to work with a human counterpart, and thus must also be programmed to not injure their human partner.
Several developers have been able to meet this technical challenge, and cobots are at work in a few distribution centres. New offerings are coming to market, for example combining picking robots with automated storage and retrieval technology[12], offering the promise of fully automated warehousing.
Human Augmentation Technology
While these fully automated DCs may appear in the future, for the moment humans are in no danger of losing their jobs in retail fulfillment. In fact, augmenting human labour with automation is one of the principal ways that operations managers are planning to add automation.[13]
Some of the technologies that are currently in use or being developed include pick-to-light, voice picking, vision picking and augmented reality, along with tried and true RFID scanning and barcode reading. What these all have in common is the ability to make humans more efficient in their order picking (or putaway) activities. These technologies reduce errors, reduce unnecessary touches, minimize travel and also can enhance worker safety by improving ergonomics.
They are also the least capital-intensive automation implementations and offer a very quick return on investment, often as quickly as six months.[14]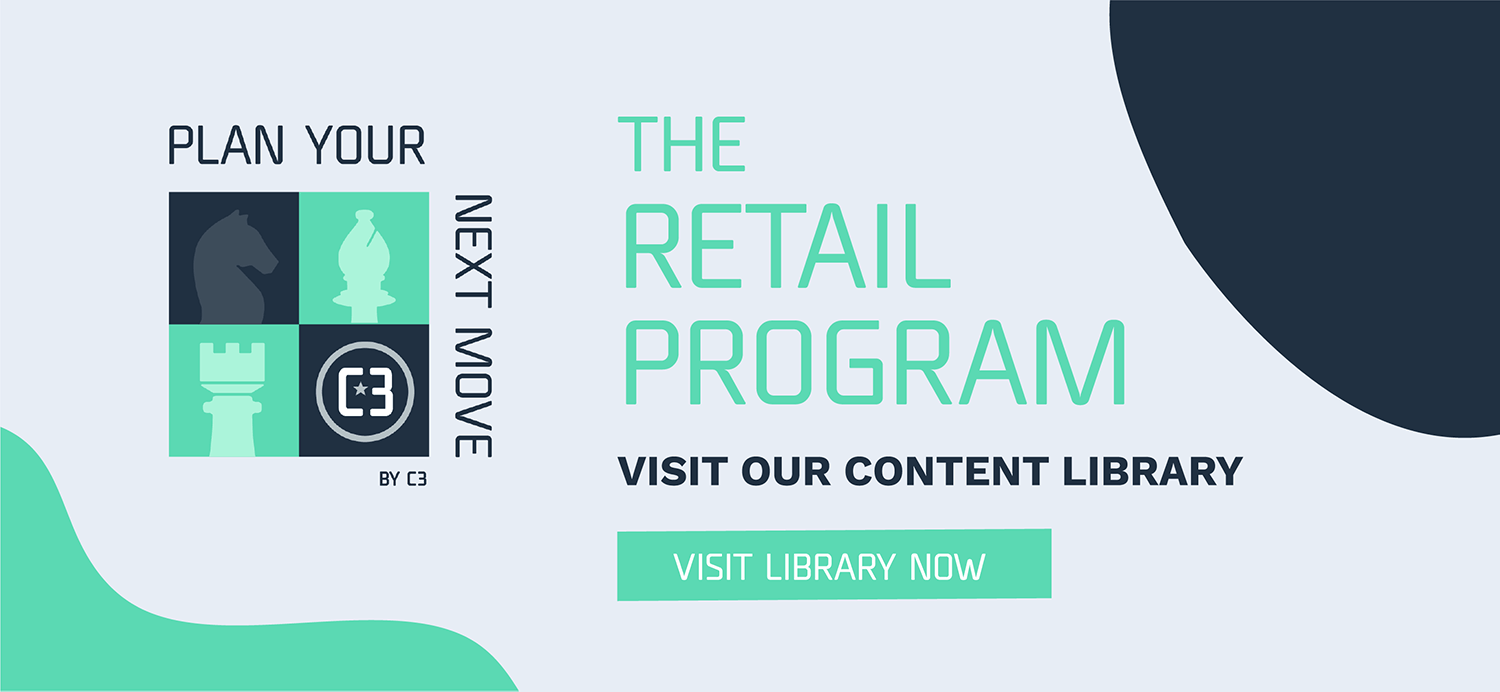 REFERENCES:
[1] "Global Ecommerce 2019", Andrew Lipsman, eMarketer, June 27, 2019.
[2] World Economic Outlook Database, International Monetary Fund, October 2019.
[3] "Deliver on time or pay the fine: Speed and precision as the new supply-chain drivers", Christoph Kuntze, Adrian Martin, Colin Regnier and Ildefonso Silva, McKinsey & Company, September 2018.
[4] "Labor shortage hurts logistics industry", David Sparkman, Material Handling & Logistics, September 10, 2018.
[5] "When you have a warehouse labor shortage: Don't hire", Warehouse Mobile Solutions, February 2018.
[6] "Labor shortage hurts logistics industry", David Sparkman, Material Handling & Logistics, September 10, 2018.
[7] "Commercial real estate to remain tight", Inside Logistics Online Staff, Inside Logistics, April 19, 2019.
[8] "Sobeys unveils plans for home delivery, automated DC in Montreal", Inside Logistics Online Staff, Inside Logistics, May 9, 2019.
[9] "Ocado unveils the location of office in the USA", Ocado press release, March 18, 2019.
[10] "Technology Friendly", Emily Atkins, Inside Logistics, December 26, 2018.
[11] "Autonomous mobile robots grow beyond car manufacturing, get heavier loads", Eugene Demaitre, The Robot Report, March 22, 2019.
[12] "Integrated robotic piece picking and ASRS", Inside Logistics Online Staff, Inside Logistics, October 9, 2019.
[13] Warehousing Vision Study, Zebra Technologies, June 2019.
[14] The trend towards warehouse automation, Marco Trottmann and Sam Zhang, Westernacher Consulting, 2017.