How to Use Software to Reach Peak Warehouse Efficiency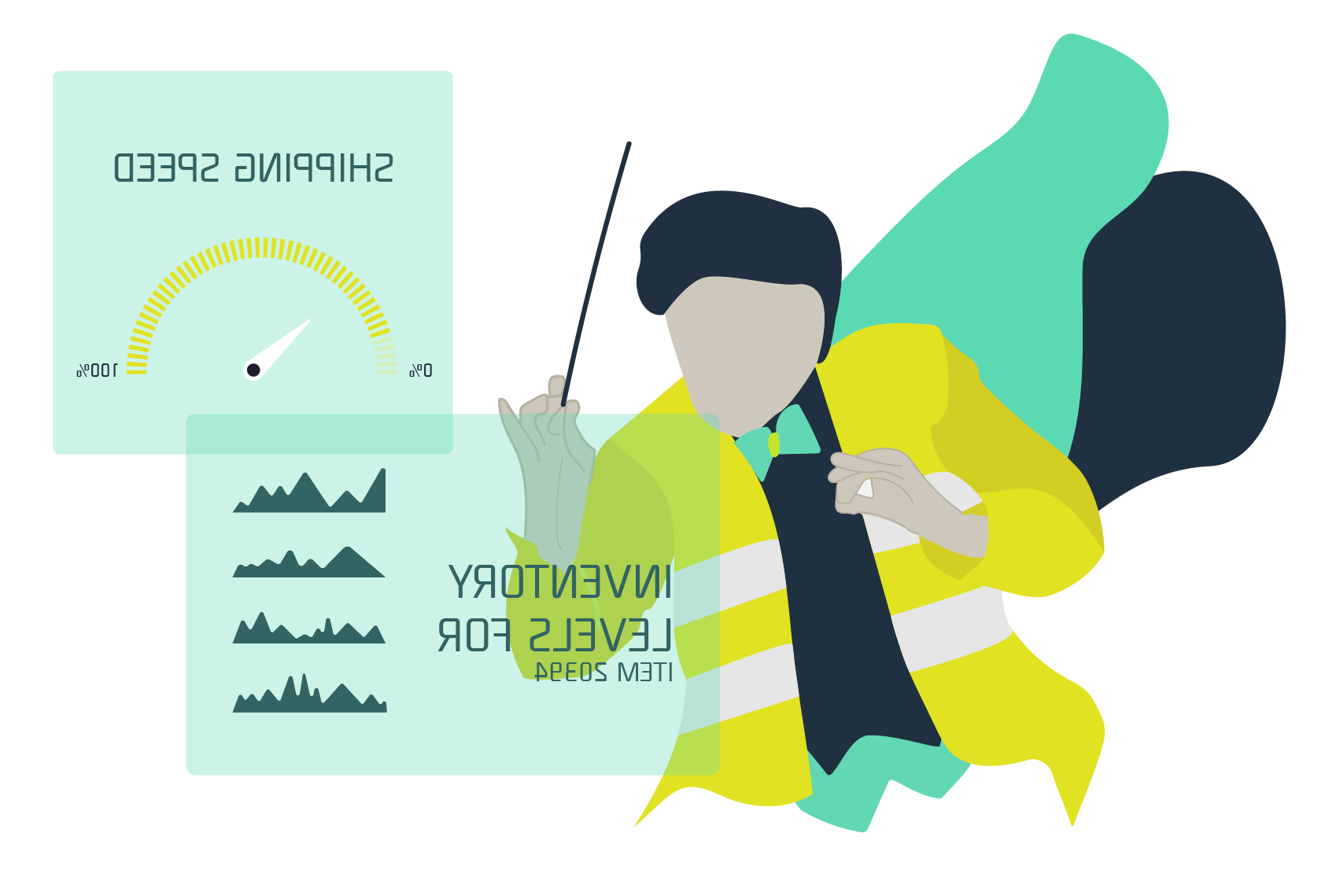 This article is part of our Retail Program.
Designed specifically to support global leaders by aiding in creating a strategic plan to help them win the retail game. Learn more about it now!


There is a bloody battle taking place in the world of retail sales. It's a fight to the death to win customers. Whether you operate in cyberspace trying to attract e-commerce buyers, or are focused on getting warm bodies into bricks-and-mortar stores, the struggle is intense.
Upping your technology game is key to survival. If you've been reading our retail series, you may have already seen our papers on Automation, Emerging Technologies, Artificial Intelligence, and more. Choosing the right technology is the recurring theme in the battle for retail survival. It's like knowing which piece on the chessboard will make the move you need to stay in control of the game.
---

Content
---
As the DC becomes more complex and moves more quickly that's where yard and dock automation plays a key role in ensuring that your DC operations can keep with the increased speed of automation.

Being able to plan the arrival and departure of key inventory can make the difference in the success of an automation project – and our systems integrate seamlessly with operating software.
Speed is of the Essence
Whether your operation is using a WMS, WCS or WES, or even all three, the table stakes for retailers trying to win in the omni-channel world is speed. From the time an order is placed by the customer, to the moment it arrives on their doorstep or gets picked up at a retail outlet, every second counts.
All the steps in between that order's receipt and final fulfillment are manageable through these iterations of warehouse management software. It's a sophisticated, highly orchestrated process that links together information about inventory levels and locations, order details like destination and shipping speed, and starts making decisions about how that one order fits in with all the rest being processed at the same time. For Amazon, that means keeping track of almost 120 million different products1 and being able to sell and fulfill more than 100 million items in a 36-hour period on Prime Day 2018.2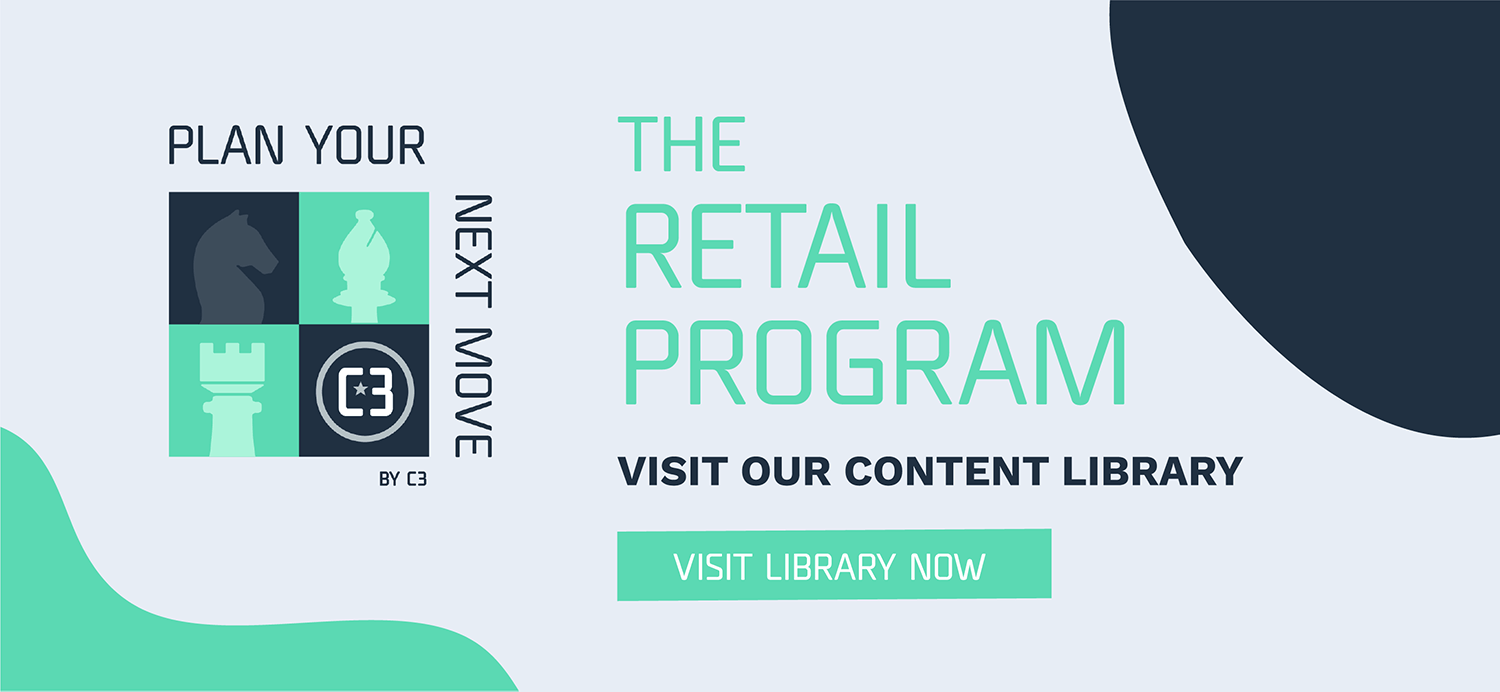 The WMS Gap
While nobody compares to Amazon and no other retailer has the infrastructure to compete with the e-commerce juggernaut, you have to put resources behind your own e-commerce efforts to stay competitive. Yet, it's amazing how many distribution operations are running without the benefit of even a basic warehouse management system.
In 2018, estimates suggested that a third of businesses still had not implemented a WMS. The Warehousing Education and Research Council (WERC), which made the calculation based on its own research, noted that trying to run a DC without a WMS would make implementing automated processes impossible.3
Many companies are "operating in a no-man's land between knowing that consumer omnichannel shopping is really starting to affect them and recognizing that their store-centric supply chains and supporting systems will need fundamental modernization" says one analyst.4
As they come to this realization, it appears that WMS adoption is set to increase. Recent research predicts that sales of WMS will increase by about 16 percent a year, on the back of demand for cloud-based services.5 Cloud-based WMS – like other software as a service models – will grow in popularity because of its ease of implementation and lower upfront costs.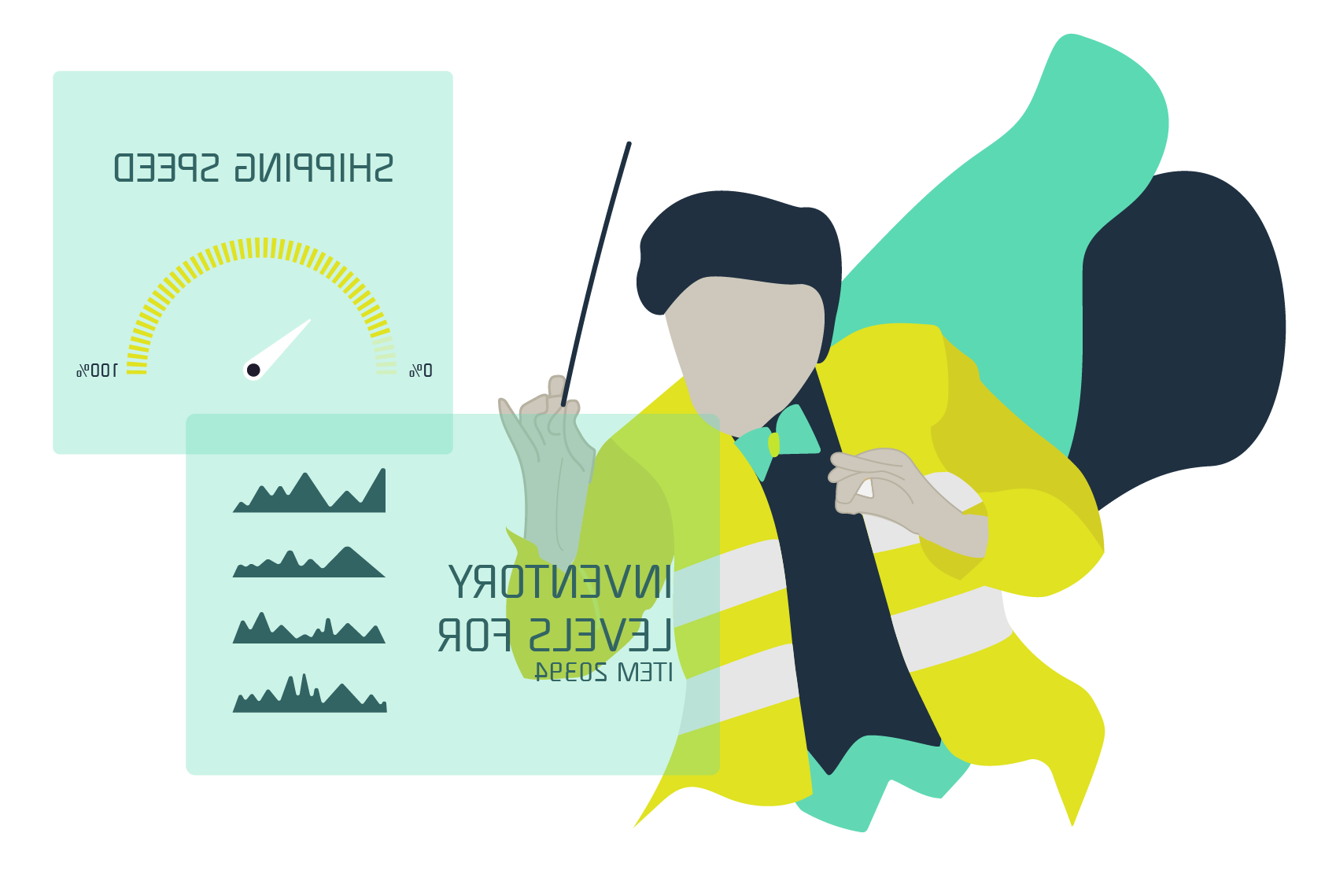 But although it may be obvious from picking errors, poor customer satisfaction or even declining sales that an upgrade is needed, figuring out what to choose can be just as daunting. The number of options available is huge, and each has to be evaluated on what it can deliver and how much it will cost to implement – both in terms of the time it takes to transition, and the financial cost.
On the other hand, allowing your operation to continue being hamstrung by poor processes when there are solutions available is a questionable business decision. Taking the plunge and making the investment in a proper software system is nothing short of a necessity for retail distribution.
As one retail operations manager succinctly put it: "To achieve a high service and at the same time not tie up cash with too much stock or empty locations, is not done by best judgment. It's optimum all the way through the supply chain these days."6
Achieving Optimum
Optimizing your retail distribution operation should be a priority. You need to be able to manage the speed, order volume, SKU proliferation and omni-channel challenges that come with 21st century sales. Are you filling orders from the DC, from the store, from the DC for in-store pick-up? How are you keeping on top of it all?
Let's assume that if you are not already operating a WMS-enabled DC or a more sophisticated system you are considering one. And if you are running with automation already, have you considered all the areas of the DC that might benefit from a sophisticated, digitized approach?
We're talking about the key gateway that goods pass through to enter and exit your facility – the docks. All the functions we've explored in this paper depend on you having inventory on hand when you need it. Not a day late, not hung up on a truck that's waiting in line for an open dock door, and not early, either, when you're not ready!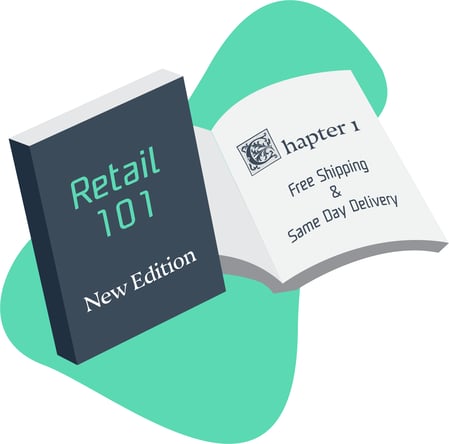 Eliminate Bottlenecks
The best way to enhance the performance of the docks – this key interface with the rest of your distribution chain – is to implement a dock scheduling system. Sure, you may be making appointments with carriers using a spreadsheet, following up with phone calls. But how does that really work with the speed and accuracy you need to fulfill e-commerce orders?
When the truck doesn't show up your workers are left loitering with nothing to do and you have to shift them around on the fly to keep them busy. Or multiple trucks show up at the same time, complaining about traffic tie-ups and you get dinged with detention charges because you can't unload them all at once.
These are not optimized operations. But you can do better. A C3 Solutions dock scheduling suite can eliminate the bottlenecks at your dock by allowing truck drivers to make their own appointments based on door availability via a mobile app.
You control the rules that govern the schedules and you get the feedback and information about how you and your partners perform. The appointment scheduling system can be integrated with your WMS or ERP and TMS to ensure even more accurate tracking and giving you even more insight into your supply chain.
The beauty and simplicity of the scheduling system should not mask its value to a high-volume retail fulfillment centre. And it can help you at your bricks-and-mortar outlets as well, where space may be at a premium and time of the essence in ensuring that stores have the stock they need to fill e-commerce orders.
Dock scheduling will work to streamline operations whether you are all in with automation in your DC or are still at the assessment stage, trying to figure out the best way to integrate software controls and automated equipment. It can be adapted to your operational needs to ensure that product moves in and out of the DC efficiently, ensuring you have the best capabilities to meet e-commerce demand.
Fight the Paralysis
Just as you have to pick the right piece win the chess game of retail, you also need to keep moving. Standing pat will get you backed into a corner and left with no maneuvering room.
Don't be intimidated by the tough choices ahead. Instead embrace the agility that you'll gain by making a choice that's right for your business model.
Just remember that while a good WMS will be the overseer of all your DC operations, you also need to make sure that the moving parts – like dock doors – are being directed to their best advantage. A scheduling system will give you pinpoint accuracy for the docks, and allow you to get all the other pieces in the right places to ensure success.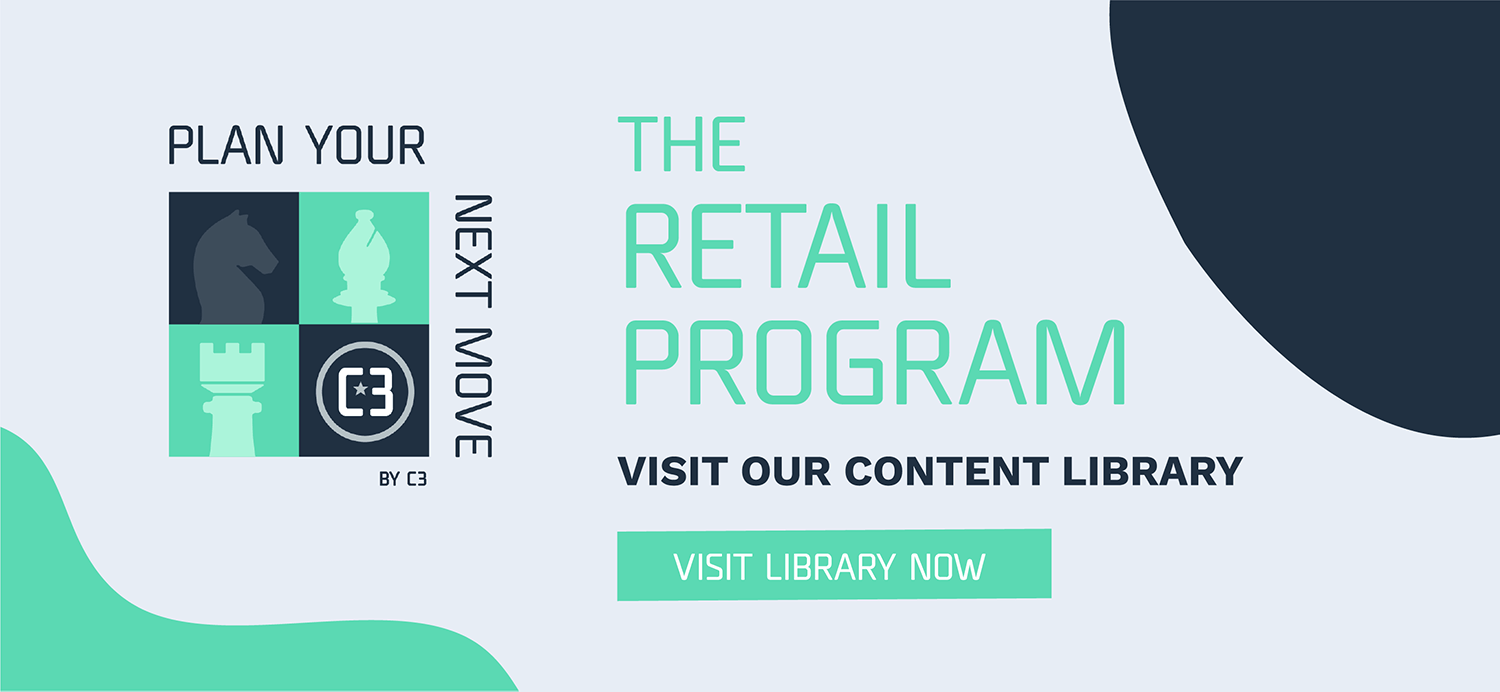 REFERENCES:
[1] "10 Amazon statistics you need to know in 2019", Maryam Mohsin, Oberlo blog, August 29, 2019.
[2] "Amazon says this Prime Day was its biggest shopping event ever with 100 million products sold", Lauren Thomas & Lauren Hirsch, CNBC, July 18, 2018.
[3] "Many warehouses don't have WMS", Peter Buxbaum, Global Trade, August 6, 2018.
[4] "Why FMCG retailers are on the cusp of big supply chain changes", Brian Kilcourse, Symphony Retail AI, 2019.
[5] "WMS market size worth $5.72 billion by 2025", Grandview Research media release, April 2018.
[6] "From DC to D2C", Liz Morrell, eDelivery, August 2019.