Driver Dwell Time and the Impact it has On All of Us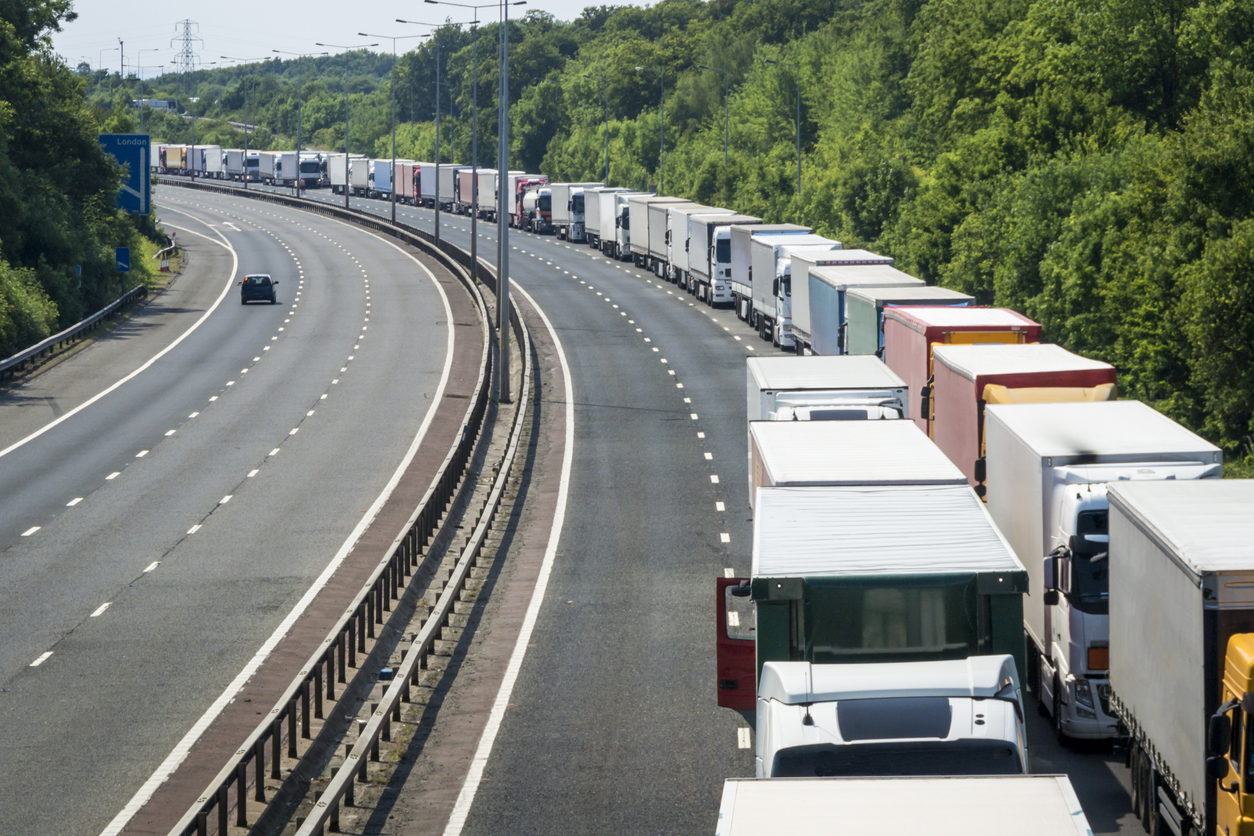 Driver dwell time averages in the US have been historically high this year, thanks to bottlenecks choking supply chain operations today.
Record high retail consumption in the absence of tangible ways to spend on services led to a spike in US imports in 2021.
We've put together a selection of content to help you explore the effects of driver dwell times, and the impacts they have on businesses and our communities.
| | |
| --- | --- |
| | As the supply chain industry launches into the era of massive e-commerce, implementing a dock and yard management solution seems inevitable and necessary. Except for the apparent benefits, the return on investment for integrating a dock and yard management solution remains successful given the industry's current state. Read the Article Now! |
| | Join C3's CRO, Greg Braun, and Point of Sale podcase host, Grace Sharkey as they explore the current driver dwell time crisis. Listen to the Podcast Now! |
| | Dwell times cost trucking companies an estimated $3 billion a year and reduce both capacity and driver satisfaction. Dooner and "The Dude" are joined by C3's CRO, Greg Braun, to hammer down on the issue. Listen to the Podcast Now! |
| | White Paper is to provide a deeper understanding of the current capacity crunch and outline strategies you can apply to your own operations to alleviate the impacts of this crisis. Read the White Paper Now! |
| | Setting up and maintaining the most effective control and scheduling system involves five critical components management will need to consider carefully. Dock scheduling systems are essential to growth and expansion and require careful implementation and upkeep. Read the White Paper Now |
| | For carriers, losing money is a substantial upset. Detention time (greater than two hours wait time) costs drivers between $1.1 to $1.3 billion on average per year. Read the Blog Now! |
| | Understanding the cause of this shortage and its impact on the industry as a whole remains a critical step in working to respond and react to the disruption it has caused. Read the Blog Now! |
| | Greg Braun, Chief Revenue Officer at C3 Solutions, recently had a chance to discuss the history of dock and yard management at C3 Solutions and how those innovations are giving rise to a new age of logistics efficiency on the Let's Talk Supply Chain Podcast. Read Blog and Listen to Podcast Now! |