5 Big Benefits of Cloud-Based Supply Chain Management Systems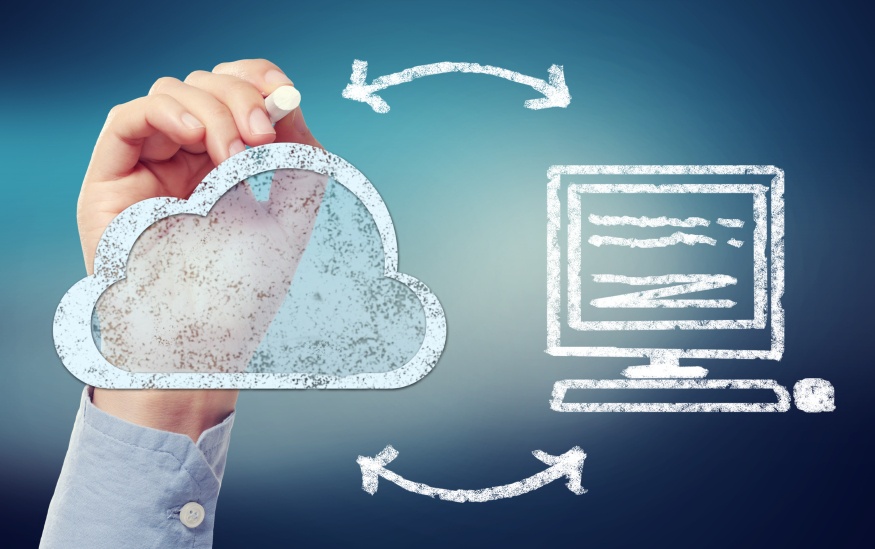 This post was originally posted on Cerasis Blog and written by Adam Robinson, Markerting Manager at Cerasis.
The emergence of the Cloud has created an interconnected world that goes beyond the communications of the early ages of the Internet and Web 2.0, influencing the way our real world behaves as much as advances like the engine, the printing press, or the computer itself.
New technology can seem appealing until the process of incorporating it into existing methods becomes overwhelming and stressful. For the supply chain of a business, there is no room for error even when performing the initial steps, and other fears can further scare away potential users. Fortunately, using a Cloud-based supply chain management systems integrator is much easier and far more advantageous than seems plausible at first.
Cloud-based vs Licensed SCM Solutions
A Cloud-based supply chain management solution has several advantages over the traditional model of manual inventory analysis combined with local area purchasing. Most notably, the Cloud solution will typically be more affordable, more efficient, safer thanks to redundant systems, infinitely scalable, and easier to integrate with existing systems than localized software.
Affordability
The core principles of supply and demand haven't lost any of their power over how we do business, even with the shift towards online interactions. The wide market offered by Cloud-based supply chain management technology creates a highly competitive environment where the service user wins in terms of both features and cost.
The scale of the Cloud companies allows them to continuously reduce costs as their capabilities and customer base expands. A fully fledged data storage network with management software, system administrators, and integration with your local systems could cost an unpleasantly large amount of the budget when you add up the costs of equipment, personnel, and time. By spreading the cost amongst you and other clients that need their service, the Cloud solution spreads the cost and develops affordable pricing schemes for businesses that might not otherwise have the same capability.
Here is an article that should help you in your cost analysis of SaaS vs Licensed Software.
Integration Capable Design
From the core, the software and platform services on the Cloud-based integration solution are designed to work in a simple and expeditious manner with the IT solutions businesses already utilize. A service that requires too much setup or major modifications to other factors of a business create secondary costs that drive away customers, so the hand of the market has driven the service providers to ensure that their systems are fully capable of integration with either minimal effort or included support.
Redundancy
One of the most common worries about switching over to Cloud systems for any type of service is the fear of downtime or accidental data loss resulting in lost profits and catastrophic interruptions. The reality of the situation is that a Cloud-based supply chain management solution, such as a web-based TMS or Dock Scheduling System, implemented properly has more redundancy and established failsafe methods that are far less likely to suffer damage than local solutions.
Cloud systems are also less vulnerable to service outages than isolated local solutions. The data and software in use by the service move around several servers that keep processing speed fast and keep the service in action even if one location suffers a temporary malfunction. The Cloud also does not care whether or not you are doing work from the storefront, the home, or a nearby restaurant, so an Internet outage or a computer glitch in your networks will have no impact on your supply chain.
Efficiency
Cloud solutions leverage the power of managed automation and data analysis to form an intelligent system of resupply processes. The word "automation" can induce fear of quadruple-sized orders mysteriously appearing due to a glitch in the code, but the cloud-based system performs step-by-step, efficient analysis based on the input of business and programming experts. Instead of taking control of your business, the software provides the ability for your management team to make the most informed decisions they can with minimal strain on the budget or time of your current workforce.
Scalability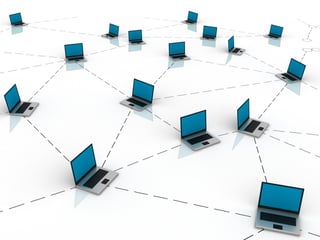 With a traditional supply chain, modifications in your demands cascade into a multitude of considerations. Downsizing is typically an easy endeavor, but increasing your supply for additions like a new storefront can wreak havoc on the normal supply methods. With the older supply model, hunting for the inventory you need to manage multiple locations can quickly become a nightmarish, migraine-inducing process.
The Cloud, like its metaphorical name, is an amorphous body of network connections and data. For the cloud-based system, scaling your supply upwards is as easy as writing a few new lines of information like the address of the new location and inputting additional data. If the management is performed on-site, the task of determining the new supply needs and acquiring sources becomes more intensive.
Step into the Future of Business
Most business owners have the intelligence and capability to manage their supply chain, but the existence of Cloud-based supply chain management solutions gives them access to the same information with greater efficiency with less time and effort spent on the task. A supply chain management service represents a simplification of the more mundane portions of running a business, allowing your company and its employees to focus on the tasks that truly matter with the peace of mind that things are running smoothly. Businesses new and old both can benefit from upgrading their supply chain management software as soon as possible.
How are you turning to the cloud to get more efficient with supply chain functions such as logistics, warehousing, fulfillment, production, and transportation management? Let us know your thoughts in the comments section below!