3 Key Tips to Improve your Dock Scheduling Operations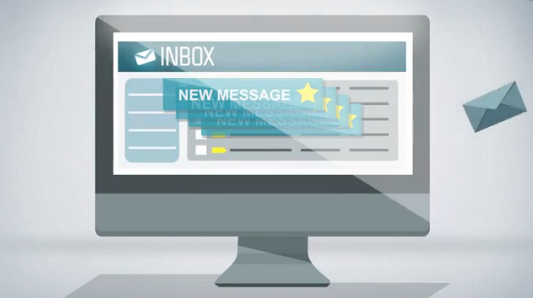 If you're currently scheduling appointments and the volume of emails and phone calls associated with this process is alarming you, then there's a good chance you fall in one of these categories.
You're not alone
You're a small to medium sizebusiness that is growing and the person managing the schedule is also multi-tasking (e.g., buyer, transportation mgr., warehouse mgr.). The projected growth means that you'll either have to hire a full time person to manage the appointment scheduling or you'll need to automate the process.

You may be a sizable business receiving 200 to 300 emails per day. You've got a seasoned staff that are efficient in their duties.
Despite the skill set of these associates (i.e., they know your business very well from a logistics standpoint), most of their day is spent conducting menial tasks such as data entry into information systems, writing emails and calling carriers. You know you could be using these resources in a more productive way.

You are concerned that you are vulnerable to a key associate leaving with all of that specialized information.
You may be a large organization with 10 or more schedulers, either in a centralized scheduling office or decentralized across your warehousing network.
In a centralized scheduling office, your organization is looking for efficiencies and you realize that the manual process is preventing you from attaining your objectives.

In the decentralized network, the fact that each warehouse goes about scheduling loads very differently may be creating problems with your carriers or prohibit management from capturing key performance indicators (KPIs) in order to be more productive and improve carrier relations. Harmonizing the process is a must.
How to improve your scheduling process
You may consider that your business has a ''scheduling process'', yet the fact that appointment requests, confirmations, amendments and cancellations are executed via emails and phone calls is totally inefficient. In fact, within the realm of dock scheduling, inefficient communication is the most expensive facet of the operation. To resolve this, you should automate communication as much as possible.
Self-Serve Portal
Utilize a web-based dock scheduling system, with secured portal access for internal business users, carriers, customers/suppliers to speed up communication at all levels.
24/7 Self-Serve Kiosk for carriers and vendors

Instant appointment confirmation / notification

Ability to attach documents (such as Packing slip, bill of lading, etc.) to an appointment

Real time visibility on incoming loads.
Reduction of 90 % of your inbound phone calls and emails.
Automated Notifications
Throughout the 'life' of an appointment, the system can automatically send emails to the relevant parties (i.e., internally to your business, the associated carrier, supplier/client) at any stage of the appointment process (e.g., appointment request, confirmation, amendment, arrival, departure, no show).
This eliminates 100% of all your outbound emails and phone calls.
Integration with other information systems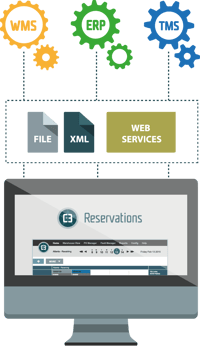 Communication can also be automated between information systems. Often the scheduling staff is manually entering appointment data in their WMS, TMS or ERP systems or at the very least validating data in these systems before actually approving an appointment. Through data integration, an information feed such as purchase orders can be sent to your dock scheduling system just as the appointment data can be extracted automatically from C3 Reservations to be sent to your information system(s).
Data integration completely eliminates the tedious tasks of consulting or entering data in multiple information systems.


Since scheduling loads in and out of your facility serves the purpose of creating efficiencies at your docks, the process itself should not be burdened by incessant phone calls and emails.
Recognizing that this issue plagues businesses of all sizes, you should be comforted by the fact that solutions exist. Act NOW! Request a live demonstration of C3 Reservations.