Up Your Game With A Yard Management System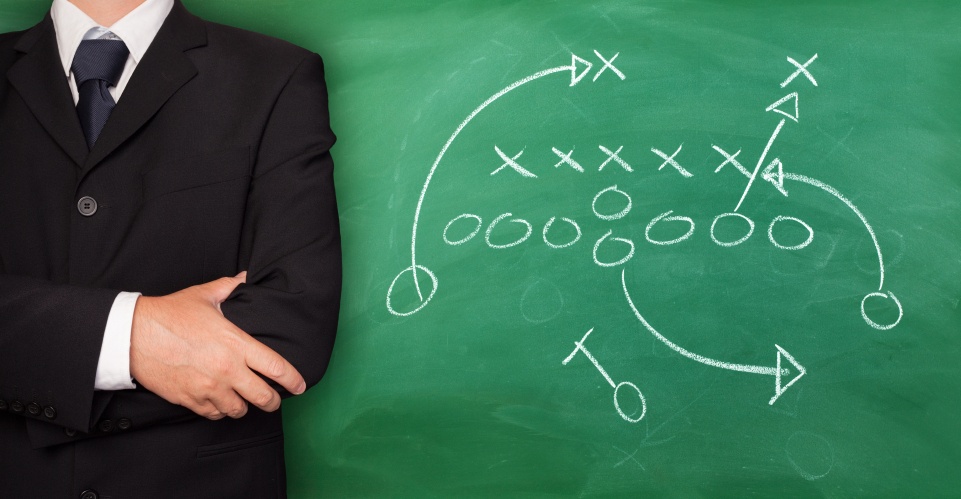 Determining whether your yard operations are optimal is similar to when an athlete needs to examine his game - you need to look at the basics.
I am always amazed how sports analogies apply to business. For instance, when you feel your game is not optimal, your coach will likely recommend you get back to the basics. At first, it may be difficult to identify the problem areas; is it technique, fitness, strategy (possibly your opponent's strategy) and of course, there's the mental game. Going back to the basics always helps to analyse the process and get you back into your game. Similarly in yard management, an optimal game means there is a perfect coordination of events and communications across many skill sets. There are the warehouses and/or manufacturing supervisors and planners who call on yard jockeys to pull and push trailers in a limited space with limited assets. The tasks and load planning are driven by customer orders and just-in-time production, creating the need to prioritize (not improvise) effectively the movements of trailers in the yard. The transportation team is also there to coordinate the assets (i.e., trailers and containers). Finally, there is also the need to track and manage the arrival and departure of trucks to and from the site.
It is natural that most operations will tend to focus on the assets in the yard and the dock activity. Problems that occur in these areas have a direct impact on your operations (lost or hard-to-find trailers, delayed orders because empty trailers don't arrive at the door in time, etc.). Operations managers looking for the cause of these problems will search far and wide to determine the cause. Is it the yard jockey drivers (shoot the messenger), the dock supervisor (they entered their requests late), the gate guard (sent the trailer to the wrong area), the transportation/logistics department (they never have enough empty trailers it seems) or simply the drivers carelessly misplace trailers. You may feel like everything is intertwined and you can't clearly put your finger on the issue(s). You're right because that's what yard management is all about; untangling the intricate web of activity happening on your site. If you want to know what's wrong with your yard management game, it's time to look at the basics: the arrival and departure process.
Examining the Gate Activities
In a facility that is warehousing or manufacturing goods, there are typically at least two distinct workflows - inbound receiving and outbound shipping. In certain cases, these processes (workflows) are very straightforward. For example, a company I spoke with put in place a process where, when a truck arrives at the site, a sign instructs the driver to call a number before proceeding (supervisor's mobile phone). In doing so, the supervisor's role is to qualify whether it is an inbound or outbound load and give the driver instructions relative to the door to drop the trailer. This is relatively simple and easy to manage when a site receives a modest number of trucks per day (less than 20?). The other reason this works is because they have an appointment scheduling system in place in order to spread out the influx of inbound and outbound activity.
Independent of the volumes, many arrival workflows are much more complicated than the example above, and examining these will give you an excellent perspective on your yard management requirements. For instance, inbound deliveries may include a mix of drop trailers and live loads. They could also need to distinguish between containers and different types of trailers (e.g., length, reefers). The material being brought in could be finished goods for inventory or raw material. In the grocery industry, they could be fresh produce or dry goods. Do you need to track the trailer seal numbers or specific goods information related to processes such as goods importation? On the outbound orders, very similar questions need to be asked. Are these customer orders or orders being shipped to a satellite distribution center? Do you need visibility on whether the order is ready to be picked up in order to prevent drivers from loitering on site? What paperwork needs to be completed in order for the departure to be compliant to your policies?
The reality is that the gate or receiving office has to deal with all of these scenarios. To revisit our sports analogy, fixing the basics is usually the first step in improving your game. For example, the first thing any golf pro will do to correct an ineffective swing is check your grip and your stance - the basics. Thus in yard management, when the execution is inefficient, you can look back to the entry point and evaluate the quality of the "grip" you have on the driver and load information. If it's less than perfect, then surely you can expect flaws in yard execution.
Check List
What should you look out for when examining your gate arrival and departure process? Here's a checklist of things to start with.
How many different areas do the guards need to direct drivers to? Does the gate guard have clear visibility on whether there is a door available or sufficient parking?

What information do you expect the guard to capture? Is this information easily visible in real-time to the associates who need it most? Is there more than one system that captures the information for all different types of loads that arrive and depart? Count how many discrete systems there are, including clipboard lists and spreadsheets.

How often do yard drivers and other associates call the gate guard asking for help to trace a specific trailer?

When a driver arrives to pick-up a customer order, does the guard know if the order is ready? Do they know precisely where the trailer/container is located?

When the gate guard doesn't know where to send a driver, how many minutes do they spend trying to figure this out? How often does this happen per week?

How much time does it take to gate-in and gate-out trailers? How many minutes are wasted due to confusion or manual data entry at the entrance? Is this the main cause for traffic at the gate?
In our experience we've found that the competence of the gate personnel is never in play here. The issues you are witnessing at the gate, these irritants that are slowing down your game, are directly attributed to the absence of a yard management system.
No real-time communication and visibility on the availability of dock doors and parking spaces.

No visibility on expected arrivals or departures, whether they be appointments or a dispatch schedule.

No data integration between information systems. Different departments improvise with spreadsheets or will create custom interfaces as patches to ill adapted systems.

Yard drivers and load planners have poor visibility on the trailer assets and revert to calling the gate guards to track down misplaced or lost trailers.
If this checklist resonates, then you've got some homework to do. If you think all is well, we still recommend you conduct the simple exercise of examining the gate activity. The result of studying the gate processes, the fluidity of the communication, the speed at which trucks gate in/out and the frequency of problems (misplaced/lost trailers, unknown destinations, paperwork issues, etc.) will provide an easy way to diagnose the efficiency of your yard management system.

Upping your game starts with improving the basics, and in the world of yard management the basics mean how you manage your gate. To get more information on a cloud based yard management system, contact the experts.