Technology-enabled Efficiency in Dock and Warehouse Operations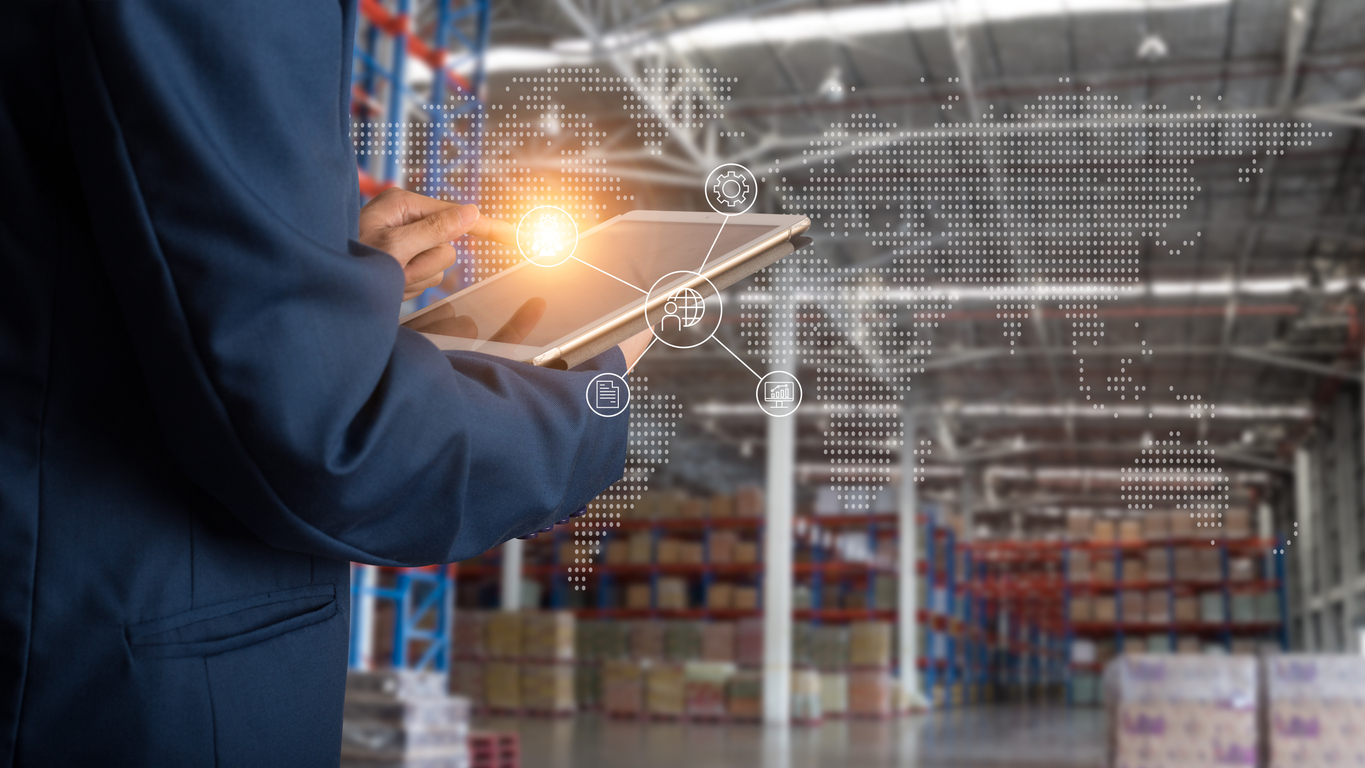 The Growing Importance of Warehouses in Today's Economy
As of 2020, there were approximately 151,000 warehouses across the world. With the booming e-commerce industry and the increase in cross-border trade, the number of warehouses worldwide is projected to reach 180,000 by 2025. Warehouses are increasing in size as well. Overall, the average size of the 100 largest leased warehouses edged close to seven digits and stood at 931,860 square feet, up from 800,149 square feet in 2021.
The importance and need for warehouses have been skyrocketing in recent years. With larger spaces, increased operations, and more labour hours, handling docks and warehouses with traditional management techniques quickly becomes cumbersome.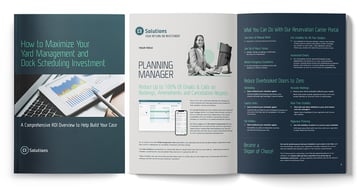 Download our FREE ROI Brochure today!
What Activities Constitute Dock and Warehouse Operations?
Typically, the warehouse processes can be split into seven categories: Receiving material, scanning, storing goods, picking the cargo once orders are received, packing and securing the pallets once orders are arranged, dispatching parcels, handling the return, and managing miscellaneous value-adding services.
In between these segregated duties are many other activities, including data entry, inventory counting, safety checks, communication, quality control, reservation creation, resource management, monitoring KPIs, and handling documentation.
Due to the volume of activities expected to flow seamlessly, coordination is of extreme essence in a warehouse, especially when it hosts multiple docks. Traditional warehousing has declined since the last decades of the 20th century, with the gradual introduction of Just-In-Time (JIT) techniques, warehouse automation, robotics, and digital improvements.
What are the Inefficiencies that Arise in Manual Warehouse Operations?
It is only human to err. Statistics augment this fact. Manual data entry has an error rate of 4% when no verification controls exist. Further, 82% of all data breaches and data losses stem from human error rather than technical vulnerabilities.
In a conventional warehousing model, there is more reliance on human-led processes, which leads to obvious errors, inconsistencies, and inefficiencies that sometimes cannot be controlled or mitigated.
Some examples of manual misses include mix-ups during manual sorting of goods within bins, incorrect picking during manual order checking and preparation, poor placement of pallets and inefficient labelling, incorrect documentation, and data entry with misstatement errors. Each of these shortcomings has a resultant impact on the company's financial stability.
Leaving pallets unattended in the middle of the dock without organizing or segregating them promptly will only lead to congestion when the next shipment arrives at the same dock.
Further, with only manual input, the planning and forecasting stage could be botched, as it would not consider the accuracy of information necessary to perform this step successfully. This results in poor preparedness, which creates a vicious cycle of inefficiency over time.
How can Technology Enable Efficiency?
The benefits of automation across industries and sectors are abundant. The advantages of the digital model currently rule the warehouse operating eco-system, from increased productivity to decreased costs, from improved safety to reduced lead times.
The proof is in the numbers, as the global warehouse automation market is estimated to double and surpass 30 billion U.S. dollars by 2026 from 15 billion U.S. dollars in 2019.
Warehouse automation involves optimizing repetitive and time-consuming operations that workers usually perform manually.
Examples of Automation-Induced Efficiency in Docks and Warehouses
Intuitive Scheduling and Planning: Through demand forecasting techniques, it is simple to plan and identify the resource and dock requirements for varied seasons, especially busy periods. Further, through simplified communication across devices and stakeholders, digital platforms can help schedule dock visits based on open calendars. These slots can be mapped by pallet type, weight, dimensions, and freezing conditions and organized by trailer requirements. Standing appointments can be created, thereby reducing duplication of work and ensuring that the planning remains efficient.

Documentation Management and Privacy: In a typical supply chain environment, several documents and contracts must be handled and triaged by the right departments. With sophisticated scanning instruments and bar-code reading software, the painstakingly manual process of typing, printing, faxing, and filing documents can evolve to more electronic options. Not only does this ensure that data remains safe and can be easily retrieved, but it also reduces the data entry error rates to zero.

Controlling the flow of goods digitally: These automation programs are built to optimize productivity through the gate and automatically reduce congestion as the intuitive tools are aware of the larger picture. Manual miscommunications are eradicated, and it is possible to digitally control the inflow and outflow of trailers and goods down to the pallet level. Efficiency can be established as Rule sets can be included for all activities within the tool, ensuring that a defined level of automation continues along with human perception and insights.

Monitoring data and measuring KPIs: Access to real-time visibility of all docks and operations is a boon. It supports informed decision-making and keeps organizations in line with their goals. With global visibility, enhanced transparency, automated TMS integrations, multi-lingual interfaces, analyzed data, and customized reports, senior management can monitor their operations and fine-tune processes until efficacy is achieved. Some tools can manage faulty goods and include audit functionalities to assure the quality of produce that transverse the warehouse space.
Modern warehouses use robotics and automation technology to sustain and stay ahead of the curve. C3 Solutions has developed a dock management and yard administration platform that can be customized to every warehouse's requirements.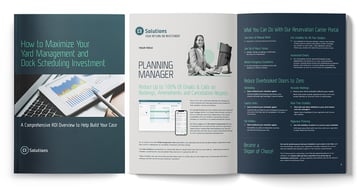 Download our FREE ROI Brochure today!